Finding Movers In Conroe, TX 832-934-2583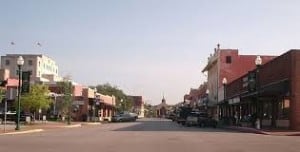 Is a Move in Your Future? Consider Professional Movers Before You Begin
Moving to a new location can be more than stressful. It can be overwhelming. Whether you are moving across town, or moving to a new city, the job is basically the same. You must safely transport your belongings from your current location to a new one. The good news is that there are several movers in Conroe, TX that can help to make the process easier and less stressful. Sometimes people need more than just a mover. Sometimes they also need assistance with storage of some of their belongings for various reasons. For example, the sale of a person's home may occur before the person's new home is ready for occupation. When this happens, it is often necessary to rent a temporary dwelling in the meantime, creating the need to store possessions that won't be immediately needed. The good news is that, when researching movers, Conroe, Texas has several that provide this service.
Why Should I Hire a Mover?
In the interest of frugality, it may be tempting to not hire professional movers and instead undertake the job yourself. There is certainly nothing wrong with this approach, as long as you understand the risks as well as the stress factors. The first hurdle to overcome when not hiring professional movers is the job of packing your belongings. To do this, you must find boxes and other containers that are adequate in size and strength, and then you must pack those containers with your belongings, taking extra care to pack your fragile possessions sufficiently to prevent damage. Unfortunately, your best efforts may be unsuccessful. Most professional moving companies offer packing services, and will either assist you in packing or do the job themselves. While there are usually extra costs associated with this service, the benefits often far exceed the costs. Besides the convenience of having your belongings packed by professionals who can make better use of time and space, you have the assurance that your fragile possessions will be properly cared for in the packing process. The second hurdle that rears its ugly head when attempting a do-it-yourself move is that of loading the truck or trailer with your possessions. Professional movers are trained in the best procedures to use when loading heavy boxes, as well as how best to position the boxes to properly distribute the weight in the truck. This helps to prevent the boxes from shifting and colliding with each other during the move, thus reducing the chance that the boxes' contents will be damaged.
What If I Need Some of My Things Moved Into Storage?
When looking for professional movers, Conroe, TX has several that offer storage services in addition to moving services. Some movers have their own storage facilities and others have contractual agreements with storage companies to provide this service within your contracted price for the move. This streamlines the process considerably, because the items for storage can be transported straight to the storage facility during the move.
How Do I Find a Moving Company That is Trustworthy?
There are several avenues that you can explore when looking for a moving company that you can trust with your valued belongings. One of the best starting points for this search is local real estate offices. These businesses have first-hand knowledge of their clients' experiences with moving companies. While some may prefer to avoid actually recommending a mover, they may be able to supply you with contact information for clients who may be happy to provide references for their movers. Once you have a number of possibilities for movers, the next recommended step is to contact the Better Business Bureau. This agency has a massive database of companies and customer experiences with them. The BBB grades businesses based upon a number of factors including length of time in business, number of complaints reported and the timeliness and effectiveness of the company's resolution of the complaints. The highest possible rating with the BBB is A+.
Okay – I Have Some Company Names that Sound Good – Now What?
After you have acquired some company names that pique your interest, it is time to contact them for an estimate. Never, ever sign a contract with a mover without a full, itemized, written estimate of the charges for the move. The company should also provide you with license numbers for DOT and MC, as well as a disclosure booklet entitled "Your Rights and Responsibilities When You Move." Failure to provide this information may be an indicator of a company to avoid. Once you have the license numbers mentioned above, it's a good idea to check them via the Federal Motor Carrier Safety Administration's web site, SaferSys.org. Here, you can find a wealth of solid information about a prospective mover. Items to look for on the site include: *"Out of Service" field should read "no". *"Out of Service Date" field should read "none". *Look for an "X" in the "Author for Hire" field in the Operation Classification section. *If you are moving out of state, look for an "X" in the "Interstate" field under Carrier Operation. *Look for a section entitled "Cargo Carried" and make sure the "Household Goods" box is checked. *It is a good idea to also check the company's inspection record. The site allows you to compare the inspection data to a national average. A volume of inspections that exceed the national average may be an indicator of a problem, just as a low number of inspections in proportion to the number of years the company has been in business can also indicate a company you may wish to avoid. In addition to checking the resources listed above, it is highly recommended that you ask the prospective mover for references, then check them. Ask questions such as how closely the estimate matched up with the final cost, if any damages were incurred, and whether the person would hire the company again if the need arose. Perhaps the most important reason for hiring a professional mover is that of your own peace of mind. Your valuable possessions are insured and you are compensated in the unlikely event of loss or damage. If you attempt the move yourself, anything lost or damaged is your loss. The good news is that when looking for reputable movers, Conroe TX has many from which to choose.