Best Movers Houston, Texas Has to Offer 832-934-2583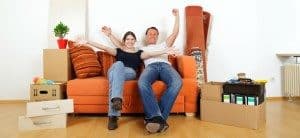 Top 10 Packing Tips for a Less Stressful Moving Experience
Thinking of moving in Houston TX? Well, we have provided you with a number of helpful tips to make your experience smoother and less stressful. With the 10 tips provided in the next few paragraphs, your move experience should be less painful and you will be glad to have done a little planning. We will take a look at the supplies that will be needed for the move, the types of boxes that are available and how you should pack each one. With these tips, you will come to realize that packing is not as hard as you had first thought.
Of course, if you decide that you don't want to take on the word load of moving yourself, then by all means, fill out the estimate form to the right and see if hiring a professional mover fits into your budget. A lot of added benefits come with hiring a professional movers in Houston, TX. Learn more about how to review moving companies.
1. Where and How Should You Start Packing?
Moving is tough and knowing where to start can be a very hard thing. For starters, you need to identify the items you plan to move, as well as the ones that will be left behind. There may be things that may need to be put into storage and for this reason, you should take a thorough inventory before the move to ensure that you are not moving items you could have done without.
2. Moving Boxes and Supplies
You should also start collecting supplies and moving kits to help you with the move. Boxes come in very handy when moving as they help you become more organized. For fragile or expensive items, it is important that you purchase new moving boxes that are hard and sturdy. Buying small moving boxes also helps you pack more items into less space hence making the moving experience smoother. You may need to move boxes yourself from one room to another so you should make sure that you can carry them on your own.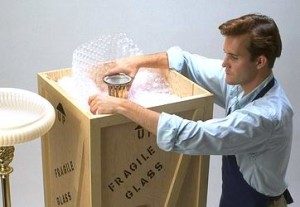 3. Essential Packing Tips
Although it is generally advised to give yourself between 8 and 12 weeks to organize your move, it is not always that we get that luxury. For this reason, you should make use of a packing and organization process that will help you get packed much faster and move in the shortest amount of time possible. Remember to pack heavier items at the bottom in order to reduce the centre of gravity and make it easier to transport them. Socks, pillow cases, scarves and other small fabrics should be stuffed in crevices and small spaces in boxes. When doing this, remember to keep each pair of socks together in order to avoid confusion when unpacking. Small items should be packed into small boxes which are then placed in a larger box. All boxes also need to be clearly labeled so that you know what goes where.
Self Packing
4. Essential Packing Supplies
In order to avoid last minute rush and a load of stress with packing supplies, make sure that you have the right amount of packing supplies so that you do not run out of important things such as packing tape in the middle of the night. Houston movers will usually provide you with a moving kit to assist you get packed much faster and easily.
5. Packing the Moving Truck
when you have booked the booking truck and about to get started with the loading, there are a couple of things that you should keep in mind. When you are loading your boxes into the moving truck, it is very important that you plan before you do anything else. This way, you will be able to load the boxes much faster as well as making the most efficient use of the space that is available. This also enables you to pack the fragile items in a safe location as compared to the rest of the possessions. This way, you know exactly where everything is and you can pack more items into the same amount of space. You also get to start with the largest and heaviest items fast hence making the work progressively lighter as you complete it. Some Houston moving companies provide padding for the moving truck and this is definitely worth the little extra it will cost. The lightest items should be stacked at the top and the boxes should be stacked in rows. Fragile and items that are shaped awkwardly should go last and safely secured so that they do not move around during the transportation.
6. Preparing Major Appliances for a Move
Heavy items usually need some form of uninstallation before they can be moved. Movers in Houston may insist on all appliances being prepared before they arrive. Make sure that you remove each piece carefully and take note of where everything goes. Small parts should be kept handy in labelled sandwich bags.
7. Electronics
Compared to major appliances, electronics are much easier to disassemble for a move. You can refer to the user's or manufacturer's guide in order to know how the electronics are supposed to be prepared for the moved and packed in a box. In case you have the original packaging for an electronic. It is a good idea to pack them in this as it will ease identification for the items once you have arrived at your destination.
8. Pictures, Frames and Mirrors
Frames, mirrors and pictures should be wrapped using bubble-wrap in a box and loaded onto the truck with the packed picture on the side and not flat. This will enable the picture to absorb pressure on the edge as compared to when it is flat. There are also some special cardboard protectors that have been made just for this reason.
9. Plates and Flatware
When packing plates and flatware, always line the inside of the box with a large sheet of bubble-wrap. The plates should also never be packed flat since they can sustain more pressure on their edges as compared to their flat surfaces.
10. The Essentials Box
On the last few night before moving and the first few nights after moving, you will need to have your essential handy. This means that they should be packed separately in a different box so that you can move in comfort.
All in all, moving can be a stressful experience but with the tips provided above, you will find it much easier to move in Houston.