Best Movers Katy, TX Has To Offer 832-934-2583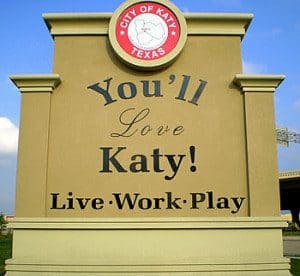 Useful Tips for Hiring Reliable Movers In Katy, TX
Moving from Katy Texas to Houston Texas or to any other location can be a difficult task for any individual or company. Not many people enjoy moving from one place to another and this experience can be painful. There is also a need for reliable storage solutions.  Blue Ox Moving and Storage is one of the best movers Katy TX residents can find because we offer full service moving help.
The Preparation Phase
The first step is making preparations. These preparations, along with the procedure itself can be overwhelming for a single individual and even for a family. You can either move by yourself or hire a moving company. The second option can be the best choice, even if it will cost you money. It is not easy to do everything on your own.
First, you make a list of the things you want to keep and the ones you want to throw away. If you really want to get rid of some stuff, you can donate them, or sell them. The items that you want to move can be packed by yourself, but a reliable company will be able to help you fully pack. After choosing a moving company, arrange a date for pickup and sign a contract with the firm.
The Importance of Using Reliable Moving Companies
In the search for reliable movers in Katy, there are some important aspects to consider and also those you should avoid. Some people may have already dealt with unreliable firms. In cases like these, after the preparation phase and signing of the contract, the people had to wait weeks before the first truck arrived.
A mover has to visit your home or business before you hire it, for making an evaluation. Make sure the mover sees all the items you want to transport. Never choose local movers in Katy TX that have the lowest prices, because their services may not be as reliable as they seem. Don't make the mistake of not asking the right questions when the representative comes to your location. You must look for hidden costs.
It is extremely important to use the services of trusted and reliable movers to avoid such situations. A reliable company should give you a free cost estimate and provide additional services, such as packing, unpacking, crating, storage, etc. Look for companies that own their own trucks so that a dedicated truck can be provided.
Necessary Steps In Finding Reliable Katy Movers
-ask anyone you know whether they have experience with a Katy TX moving company, or know of anyone that has recently moved to Katy that knows of a reputable company. Look online and in newspapers too.
-make a list of the best service providers you have found and start doing some background research on them. Then, choose a few companies from the list that have the cleanest background, the most experience and the best services.
-ask an estimator to come to your home or office and make an evaluation of your items. Be sure to show them all items.
-check to see if the company has insurance and is licensed.
-make sure you read the contract well and ask questions about everything included.
Look For A Company with A Lot of Experience and a High Reputation
Look for a trusted company in the industry with well-trained staff that understand the moving process. Look for a company that offers a team of professionals with many years of experience. The services must be flawless, the timing perfect and your items must arrive at the new location undamaged.
You should receive a dedicated crew and truck, and personalized services, according to your needs. Ensure the pickup and delivery dates are guaranteed by the company. Look for a company that provides storage and packing options as well.