Perhaps you're seeking movers in The Woodlands? 832-934-2583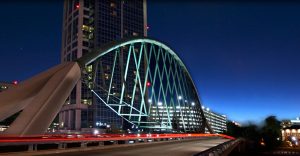 Or maybe you're just thinking of moving to The Woodlands, and looking for more information. Let us introduce you to The Woodlands…
The Woodlands, TX has been called Texas' most celebrated community. it is located 32 miles north of Houston along Interstate 45. Though it began as a suburban development and a bedroom community, it also has attracted corporations to the area. As a result, the area features several corporate campuses, most notably Chevron Phillips, Anadarko Petroleum Corporation, Huntsman, Woodforest National Bank, Baker Hughes, CB&I, McKesson Corporation, Hewitt Associates, Maersk Line, and Safmarine. The development won a Special Award for Excellence in 1994 from the Urban Land Institute.
History:
The Woodlands was dedicated by George P. Mitchell in 1974, managed by The Woodlands Corporation as an extension of Mitchell Energy & Development.[citation needed] Mitchell, an oil businessman, planned to establish a conference center, hotels, office parks, retail malls, schools, large distribution centers, and golf courses. The house offerings would range from affordable to expensive and large. Bill Schadewald of the Houston Business Journal said that Mitchell wanted the development to "entice city slickers looking for far-flung suburban quality of life."[8] Schadewald said that local sources stated that the New Town program, a federally funded program, had a "low survival rate" and questioned whether The Woodlands would succeed.[8]
The Woodlands Corporation was acquired on July 31, 1997, by a joint partnership between Morgan Stanley and Crescent Real Estate Equities.[9] In December 2003, The Rouse Company acquired Crescent's interest in The Woodlands,[10] Rouse was itself sold to General Growth Properties on November 12, 2004. In 2011 The Woodlands was sold to the Howard Hughes Development Corporation.[11]
The tract of land where The Woodlands is situated was previously occupied by the Grogan-Cochran Lumber Mill[12] and are the namesakes for the Grogan's Mill and Cochran's Crossing neighborhoods, called "villages". The original planning of The Woodlands utilized many of the planning concepts and design consultants employed in other well-regarded new communities of that era such as Columbia, Maryland, Irvine Ranch, California and Reston, Virginia. The original development plan included environmental design principles espoused by Ian McHarg, a distinguished landscape architect, teacher and author of the seminal work Design With Nature.
The Woodlands continues to grow residential and commercially as many companies are moving to The Woodlands. In addition to Chevron Phillips, Huntsman, Anadarko, Hewitt Associates, Lexicon Pharmaceuticals, Mærsk Sealand, Chicago Bridge & Iron, and Woodforest National Bank have set up operations in the development. The Woodlands Town Center area includes shopping and eating facilities, a waterway resembling the San Antonio River Walk, and water taxis known as "Waterway Cruisers" that are enclosed and cooled for added comfort.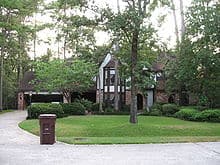 Movers In The Woodlands
Finding a reputable moving company no matter where you live can be a daunting task. What you must look for is a company that has a solid reputation. Either ask your friends and family who they have used and recommend, or look online for a company with excellent reviews.
The company should offer you a free estimate. When you call for your estimate, be sure to provide as much detail on the size of your move, including the quantity of your belongings, and any special requirements. This detail will prevent any surprise costs upon arrival of the truck and movers.
At Home in The Woodlands
Blue ox moving is proud to service this area, which is right in our own backyard! The Woodlands is a beautiful master-planned community located 32 miles (51 km) north of Houston, TX. Easily accessible via I-45, the Woodlands has become an economic epicenter for many businesses including Chevron Philips, Baker Hughes, Hewitt Associates, and many more. Visit our blog for a few things to consider when moving to the Woodlands.
A Woodlands Local
Joe Beverly, Owner & Operator
Joe Beverly, Owner of Blue Ox Moving and Storage Company Joe Beverly has 15 years experience in the moving industry and is committed to making every Blue Ox move as easy and effortless for the client as possible.