Tips For Finding Movers, Tomball TX Has To Offer 832-934-2583
Whether you are moving in from out of state or right across the street, our team at Blue Ox moving and Storage® wants to be your movers in Tomball, TX.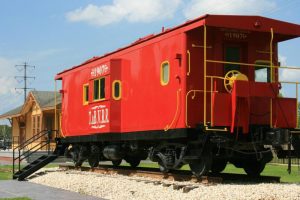 Moving Tips That Will Make Your Life a Lot Easier
So you have just discovered the ultimate place to live in! That is great news for you…. Until you start to think about all the stuff that you need to pack and get moved. Well, we all face times when we have to move and to be truthful about it, it was stressful especially the first time. However, there are some things that you can do to make the whole process a lot easier. These are lessons that have been learned the hard way so hopefully, you do not have to undergo the same experience with these useful moving tips.
For starters, packing an overnight bag containing all the essentials will save you a lot of trouble when moving. You will be most likely too tired to unpack your things and you want your essentials within easy reach. This includes toiletries as well as a change of clothes in case you are going back to work the next day. You can also include a laptop to the list as it could run the risk of getting stolen during a move.
This includes but is not limited to things such as a box cutter, trash bags, phone chargers, power strips and so on. Having a clear bin separates this from the myriad of other cardboard boxes.
You can actually kill two birds with a single stone by packing your kitchenware and clothes at the same time. For extra padding, you can pack your stemware and glasses in clean socks.
When you are labeling your boxes, it is very important to add information about what room they will be going into. This helps a lot when you are in the new place since you will unpack by room and the entire process will feel more manageable. There are times when you may feel helpless when unpacking due to disorganized labeling or too many cardboard boxes to take care of.
In case you can pull it off, show up to the new home before moving and pre-clean the kitchen and the bathroom. Trust me, you will need one hot shower after a long day of moving.
When you are packing your plates, it is usually advisable to pack them vertically as you would pack records. This reduces the chances of them breaking.
For the small parts of things that need to be taken apart such as mounted televisions and curtain rods, you can keep some sandwich bags handy. Also remember to tape the bags to the back of the item they belong to after labeling them appropriately.
For books, you can take advantage of beer boxes as they have handles on the side. Be sure to hit up your local liquor store even if you will not be picking one up for the move.
If you are forgetful or not good about connecting electronics, it is usually a good idea to take a photo of how they are connected before moving so that you will be able to remember where the wires go. For out-of-season clothing, you can vacuum seal them in order to make them occupy less space, easier to pack and store them immediately you get to the new home.
A color coding system can also come in useful when you are moving. Simply pick a color code for each room and label the boxes accordingly. Also label the doors of each room with its color so that the movers know where to place the boxes. Numbering boxes also helps you to keep track of each box and you don't have to write what is in the box right there on the box for everyone to see.
In case you have a ton of fragile valuables, hiring movers would be much better than asking friends. This is due to the fact that movers come with insurance and in case something breaks, you will be compensated.
Last but not least, change your address a while before making the move. This comes in handy for things such as Amazon, PayPal, credit cards, magazine subscriptions and your mail.
With the very many tips provided above, you will be able to move in a more comfortable and less stressful manner. Have fun moving and don't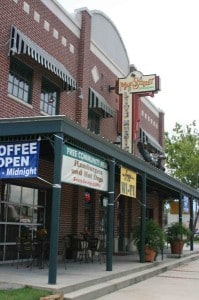 Are you moving into Tomball, TX?  
Learn more about this great city.
Based conveniently in North Houston, our customers rely on our extensive experience and knowledge of the industry as well as our attention to detail.  Since we are family owned, we are able to provide our customers with the personalized service each deserves.
Here are some great reasons you should contact our personal moving planner today:
Professional, trained and uniformed movers
Fully licensed, insured and bonded
Local and long-distance moves
Free, no-obligation moving quotes
Reasonably priced moving boxes and packing supplies
Friendly and courteous staff
Scheduling for your convenience
All Blue Ox customers receive a dedicated truck and crew exclusively for each move. We offer guaranteed pickup and delivery dates as well as guaranteed price and service for local and long distance moves. Our goal is to make the transition into your new home efficient and stress free.
Let us help make a seamless transition to your new home or business. Request a FREE quote today and let us take away the stress of moving away!