The Ultimate Moving Checklist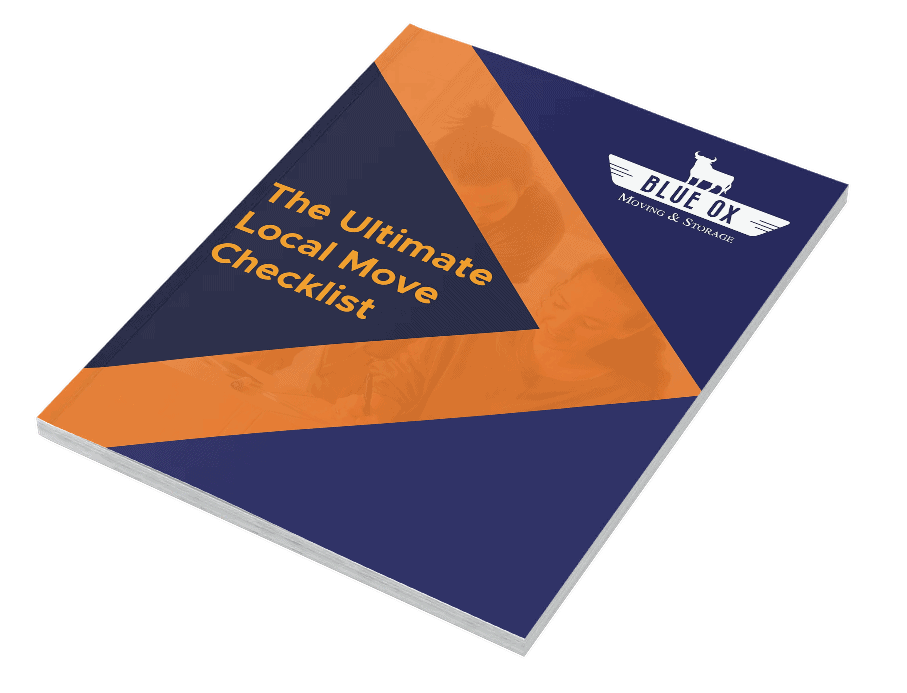 We took years of experience moving ourselves as well as our customers and created The Ultimate Moving Checklist.
Moving to a new home is one of the top ten stressors in life. Even if you have found your dream home and are anticipating a wonderful life there, good decisions also involve stress. But preparing for your move doesn't have to be anxiety-filled. There are tons of things that need to be taken care of and the thought of it all of it may seem overwhelming. But Blue Ox Moving & Storage is here to help. With strategic planning and forward-thinking, your moving day will go smoothly, and you will even be prepared for the unexpected.
Our Ultimate Local Move Checklist will walk you through each step, week by week, and have you ready for your move. This plan focuses on tasks like organizing your important documents, preparing your schedule for the day of your move, and more important tips.
To prepare like a pro, follow these tips from the team that has been planning and executing successful moves for over a decade.
We've created the ultimate Move Checklist and broken it into week-by-week tasks that are sure to help make your move a little less stressful.
*We promise not to sell your information or share it with third-party companies.
What is in the Checklist?
Discover why more families choose and return to Blue Ox Moving for their moving & storage needs.