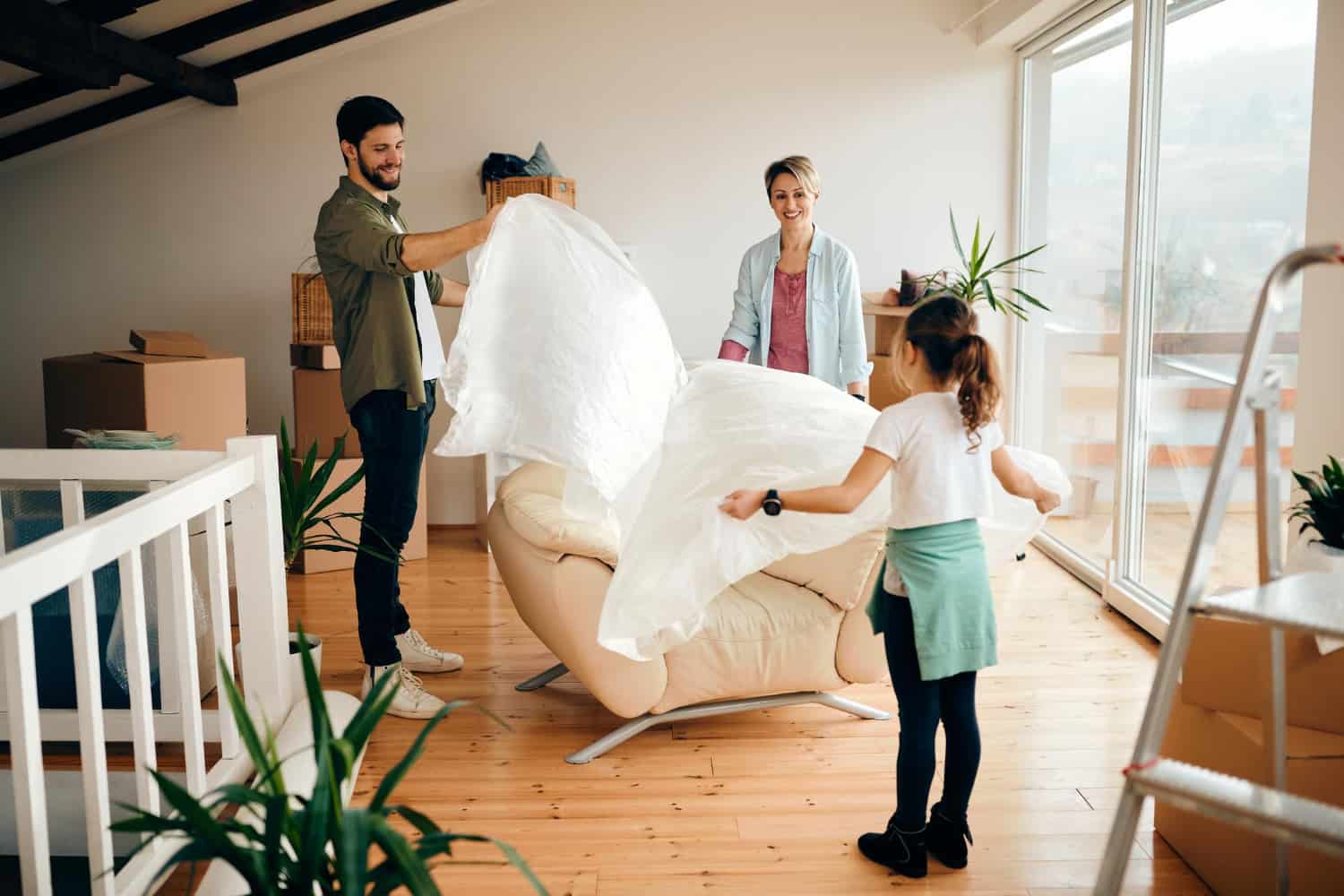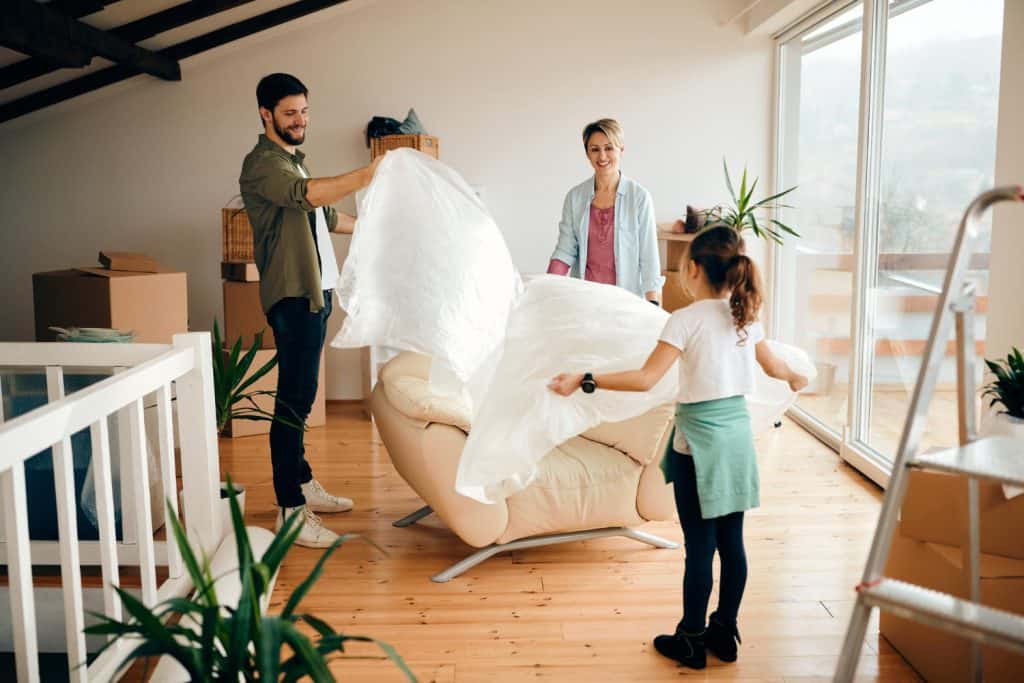 Stress-Free Apartment Moves with Blue Ox Moving & Storage
Regardless of size or circumstances, moving can be a source of stress and anxiety. The countless details, from finding a new apartment to packing up your entire life, can quickly become overwhelming. Blue Ox Moving & Storage is a trusted Houston moving service with over a decade of experience; we understand the challenges of moving and are here to alleviate that stress.
Our skilled professionals expertly coordinate every step, ensuring a seamless transition to your new apartment.
We Will Deliver A Full-Service Moving Experience
Have a full plate and would rather delegate the packing? Our apartment movers in Houston offer packing and storage services to our clients. We are able to fully pack your apartment or tackle certain areas as directed.
If you have to move and your new apartment is not ready? Our clients have the ability to store belongings in our climate-controlled storage facilities that are fully accessible.
Or visit our Houston, TX, location at 6355 Clara Road, Suite 800, Houston, Tx 77041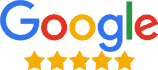 "Simply outstanding from the very first contact with the. Positive and professional attitude. They even showed up a bit early for the move. They cost a bit more that a competitor but CERTAINLY were worth it - no question! I would not hesitate to use them again. Nothing short of a SUPERB experience."
Paul Voxland
Positive: Professionalism, Quality, Responsiveness, Value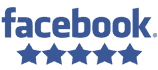 "Mike, Dustin, Javier and the team did an excellent job. They were courteous and professional through the move. Their communication was fantastic as they asked appropriate questions and kept us informed throughout both the loading and unloading processes. They were also careful with our items which we very much appreciated. We've moved a lot over the years and these guys were as good as any."
Jim Snikeris
The team did an excellent job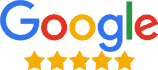 "I have moved alot, and Blue Ox was the best moving company by far! Excellent communication, very good prices, courteous staff, and they handled my things with care to ensure they arrived safely. I'll be contacting them if I move again!"
Diana K
Positive: Professionalism, Quality, Responsiveness, Value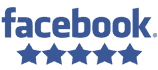 "The movers are incredibly efficient and friendly. They also take great care of everything that they move."
Jay Slauter
Incredibly efficient and friendly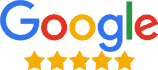 "Prompt, professional, and polite. They actually arrived early and got the work done in no time. Everyone shook my hand and introduced themselves. Truly a world class experience. Would hire again any time and will definitely recommend to friends."
Anna Emmerling
Positive: Professionalism, Quality, Responsiveness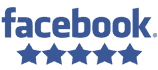 "These guys were great! Took the time to wrap everything and were very professional. I would recommend them to anyone that is planning to move. We will use them again when we're ready to move into our new place."
Sherri Young
They were very professional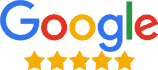 "Great experience with a local mover - my second move with Blue Ox - I highly recommend them"
Rachelle Chase
Positive: Professionalism, Quality, Responsiveness, Value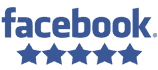 "Blue Ox movers were excellent in every area of the move, from the initial estimate, all the way thru the final move 5 months later. I had a HUGE house and 2 storage units and they packed and moved me in 4 days. The guys were very professional and we could not be happier with Staci and Blue Ox. Now my stuff is on a 40 foot container heading to the country of Belize. Good luck USA!!!!"
Pat Jaggers
Excellent in every area of the move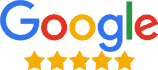 "So helpful and flexible! Plus they run a great crew!"
Jaime Thibodeaux
Positive: Professionalism, Quality, Responsiveness, Value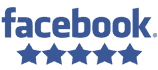 "I highly recommend this moving company. They are the best movers I ever had. From communication regarding move, arrival on time and the care in which they wrapped and handled my belongings. I give them an A+ rating"
Barbara Perrick
They are the best movers I ever had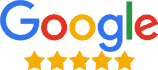 "They were sincere, kind, and efficient. Our move was done faster than anticipated and we couldn't have had a better experience"
Peter C
Positive: Professionalism, Quality, Responsiveness, Value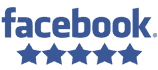 "Superb moving company. From initial estimates to delivery they made it a painless process. The crews for both packing and moving were great, with James as lead making it a professional and smooth process. Would recommend them without reserve! Great job guys!"
Shirin Sarkari
They are a superb moving company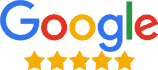 "So grateful to Blue Ox Moving Company for the wonderful moving experience. They took great care to move our house hold items and made sure we were completely satisfied with everything before they left. Would highly recommend!"
John Bahr
Positive: Professionalism, Quality, Responsiveness, Value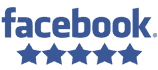 "I would recommend Blue Ox to anyone planning a move. We had four guys and two trucks, they showed up on time and had us moved in and out in one day. We lived in a two story house and had several large pieces of furniture that were very difficult to bring downstairs and then take upstairs in the new house, they worked hard to get that done. Overall I am very satisfied with the job."
Bill Hendrix
Overall I am very satisfied with the job.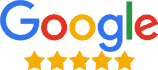 "The team at Blue Ox Moving were incredibly professional, responsive & efficient in facilitating a move for my parents and myself! With the help of Ali, Jake & strong moving support, they took care of my parent's and my concerns patiently. The team was well organized & the guys were strong like ox! I highly recommend Blue Ox Moving for any job as they truly had the highest regard for customer satisfaction. Go Team Blue Ox Bemidji!"
R
Positive: Professionalism, Quality, Responsiveness, Value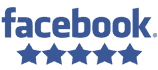 "Jesus and his crew were OUTSTANDING! They went above and beyond for us and were so professional and courteous. We loved Knollwood! Moving is never fun but your crew made it easy!"
Meredith Mattox Cooley
The crew were OUTSTANDING!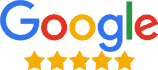 "When I reached out to Blue Ox Moving and Storage, I was pleased that the company could handle my packing and moving project on short notice. Diamond was welcoming during the initial call, Sara did a fantastic job assessing the situation and listening to my concerns. The foreman for the packing/moving team, Melvin, was exceptional. He was highly professional and led his team in an efficient manner. I highly recommend Blue Ox Moving and Storage!!!!"
Sherrie Anderson
Positive: Professionalism, Quality, Responsiveness, Value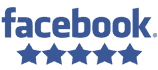 "For never doing a move by myself, the people I talked with made it easy to decide how and when. Easy to work with. Very friendly and knowledgeable."
Sherri Sheets
Very friendly and knowledgeable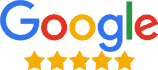 "James and his crew did a great job packing up our house in Houston one day and delivered it to our new house the next. All of our belongings were very well taken care of and nothing got damaged. I would highly recommend them and use them again in the future."
Travis Gordon
Positive: Professionalism, Quality, Responsiveness, Value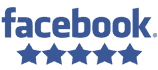 "Blue Ox Moving company is the best moving company I have ever dealt with! They do a great job packing and deliver your furniture and things when they say they will! Movers are courteous and great at dissembling and reassembling everything from refrigerators to exercise equipment! I would highly recommend this company to anyone!!"
Jana Scarber Osborne
The best moving company I have ever dealt with!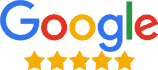 "The movers were very cautious and detail oriented when packing and moving the furniture from our home, checking along the way to make sure everything was ok. They were also super organized, efficient and friendly! I would definitely hire them again!"
Tara Bradley
Positive: Professionalism, Quality, Responsiveness, Value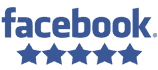 "We had the best experience with Blue Ox moving! Great communication, professional staff and they completed our move seamlessly. Highly recommend!!!"
Lisa Murphy
We had the best experience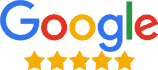 "Everything was perfect. Customer service, the guys that came to move, check in call during the move. We had 2 full trucks, it was a lot of work and the guys were so nice and did everything fast and perfect! Thank y'all so much for taking a lot of stress off this move for us."
Devin Carr
Positive: Professionalism, Quality, Responsiveness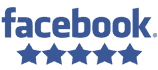 "Where to even start. I've moved 4 other times with corporate moves and this was hands down the best experience I've ever had. The crews were the very best I've ever worked with. The packers were incredibly fast and I can't say enough good things about Bo and his crew! Thank you for an amazing moving experience. Moving is hard but it was nice to have such great people to help me with it. I will highly recommend blue ox to anyone and everyone. Price came in under quote, as Joe promised, he adjusted the price for actuals. 10/10 all around. Thank you again!"
Kaylene Bridwell
Hands down the best experience I've ever had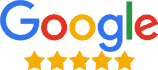 "These guys were outstanding. Professional and incredibly nice. It was a pretty big move that required multiple stops. They were polite and so very personable throughout the entire process. Would highly recommend and use them again!"
Shannon Tropp
Positive: Professionalism, Quality, Responsiveness, Value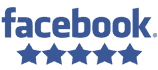 "My awesome Husband decided to make an executive decision to use a moving company because we were just spent from preparing to list & sell our Cypress Texas home and move to Montgomery. Blue Ox - What an absolutely amazing experience. I normally like to move my own stuff because of moving horror stories and a bad experience myself. This company?...won't even be close to an 'okay' experience. It's easy peasy pumpkin spice awesome! And the price?? worth every penny. Love y'all @ Blue Ox, especially you James"
Yvonne Marie Brown
Worth every penny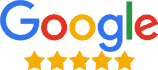 "We've moved several times and this team is the best we've had, with great care taken every step along the process. Thank You!"
Paul Abrahams
Positive: Professionalism, Quality, Responsiveness, Value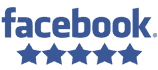 "If you hate moving you will like Blue Ox! The make move almost effortless the way the all work together and taking extra care to protect your furniture highly recommend."
Randy Abramson
If you hate moving you will like Blue Ox!
Why Choose Blue Ox Moving & Storage?
A Full-Service Apartment Moving Experience

We recognize that everyone's moving needs are unique. Whether you have a hectic schedule or prefer to delegate specific tasks, our apartment movers in Houston offer a range of services tailored to your requirements. From comprehensive packing and storage services to handling particular areas as directed, our team is flexible and ready to assist. If your new apartment isn't ready, use our climate-controlled storage facilities for a convenient solution.
Expert Apartment Moving Services

Apartment moves might seem simpler due to the smaller space, but they can still present their own challenges. Blue Ox Moving & Storage specializes in apartments, ensuring a stress-free transition. Whether you're moving from a ground-floor studio or a high-rise penthouse, our apartment moving service is designed to make your move effortless.

Our extensively trained teams of movers are well-prepared to handle various apartment moving scenarios. Whether there are stairs, an elevator, or specific building policies, our experienced professionals collaborate with you to ensure a successful move.
Customized Apartment Moving Plans

Attempting to tackle an apartment move on your own can quickly become overwhelming. With Blue Ox Moving & Storage, you can trust that your apartment move will be executed precisely and carefully. Our Houston apartment movers manage everything, from packing and organization to transportation and delivery.

For local apartment moves, our full-service approach ensures a tailored moving plan that meets your needs. We're committed to providing a stress-free moving experience by managing every detail, big or small.
An Array of Services for Effortless Moving

Our comprehensive suite of services is designed to simplify your move. Whether you need assistance packing your entire apartment or specific items, our team is ready to help. We employ top-tier packing supplies along with our packing services and secure transportation for your belongings during your move to your new apartment.

For those who prefer packing on their own, we offer top-quality moving and packing supplies available for purchase, conveniently delivered to your doorstep.
We're Top-Rated Apartment Movers & Packers

Our Houston area apartment movers are skilled in moving and packing services, following industry best practices to ensure your satisfaction. Once your belongings are in our capable hands, you can rest easy knowing they'll be treated with the utmost care. Instead of fretting over the complexities of an apartment move, entrust us with the details from beginning to end.
Unparalleled Client Care

At Blue Ox Moving & Storage, client satisfaction is our top priority. We believe in delivering excellence with every move we undertake. Our dedication is evident in the meticulous care we put into each step of the process. Our client-oriented approach means we can address your questions and concerns, ensuring your comfort throughout the moving journey.
The Blue Ox Moving Process
At Blue Ox Moving & Storage, we stand as Houston's leading apartment moving company, having honed a meticulously designed process that ensures seamless relocations of any scale. With a team of seasoned movers, accommodating staff, and comprehensive training, we consistently deliver stress-free moving experiences to our fellow Houstonians and those in the neighboring areas. Allow us to detail the step-by-step journey of our Blue Ox Moving & Storage Professional Apartment Moving Process:
Exemplary Service from the Initial Contact
When you decide to move, reaching out to us early becomes pivotal in securing your desired moving date. We recommend contacting us at least one month before your move for optimal planning. We extend the convenience of contacting us via phone or our user-friendly online Estimate Request form. During this phase, you will engage with a local apartment moving specialist from Blue Ox Moving & Storage, well-versed in our locality and the intricacies of our moving process. They will arrange either an in-person consultation or a virtual assessment.
Comprehensive Moving Consultation & Accurate Estimate
A dedicated moving specialist from Blue Ox Moving & Storage will meticulously gather your move's pertinent details. This includes key information such as your apartment's size, room count, and any items necessitating special care. We'll create a detailed inventory using our Moving Industry specialized software, precisely logging each piece into our system. Our specialist will also walk you through the moving process, giving you a clear understanding of what to expect. You can also explore additional services, such as professional packing, unpacking, or storage solutions. By the end of the consultation, you will receive a transparent moving estimate.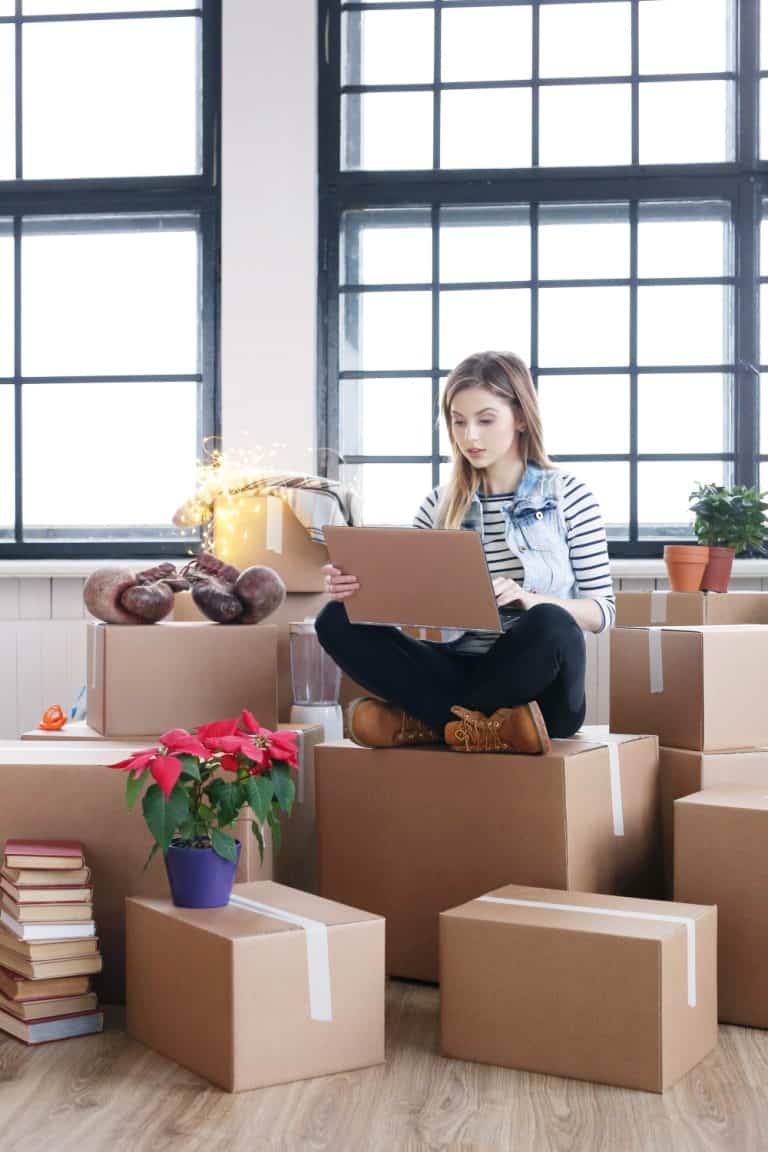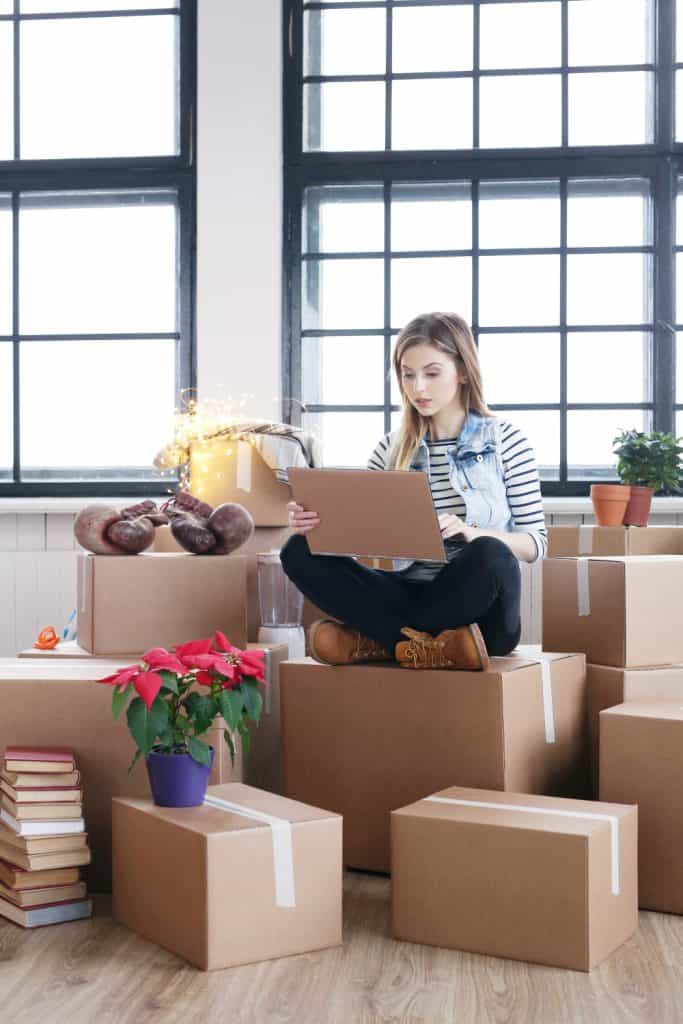 Seamless Moving Day Experience
Our courteous and adept movers will arrive punctually to greet you on the designated day. The team leader will introduce themselves, conduct a walkthrough of your apartment to ensure no detail is overlooked.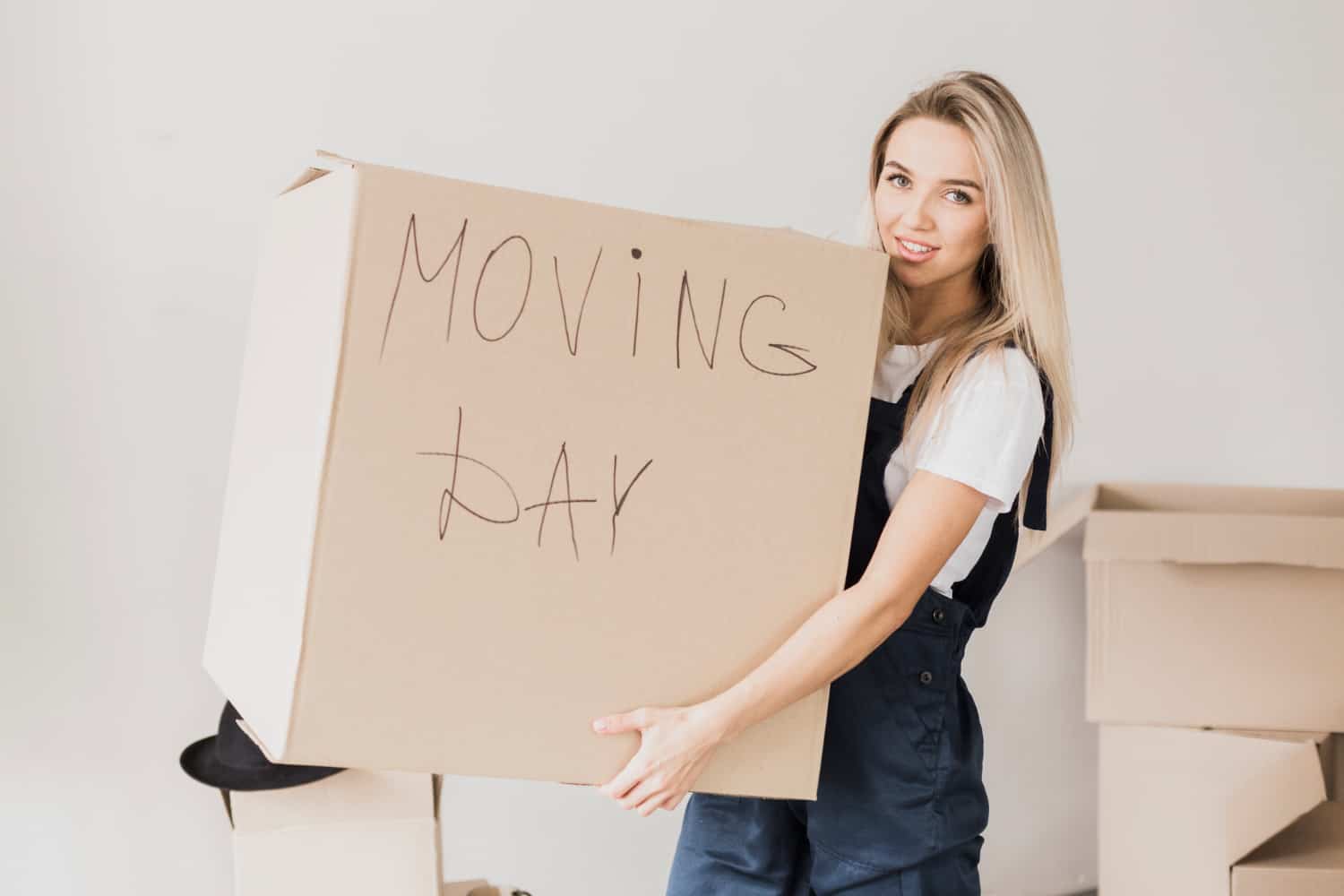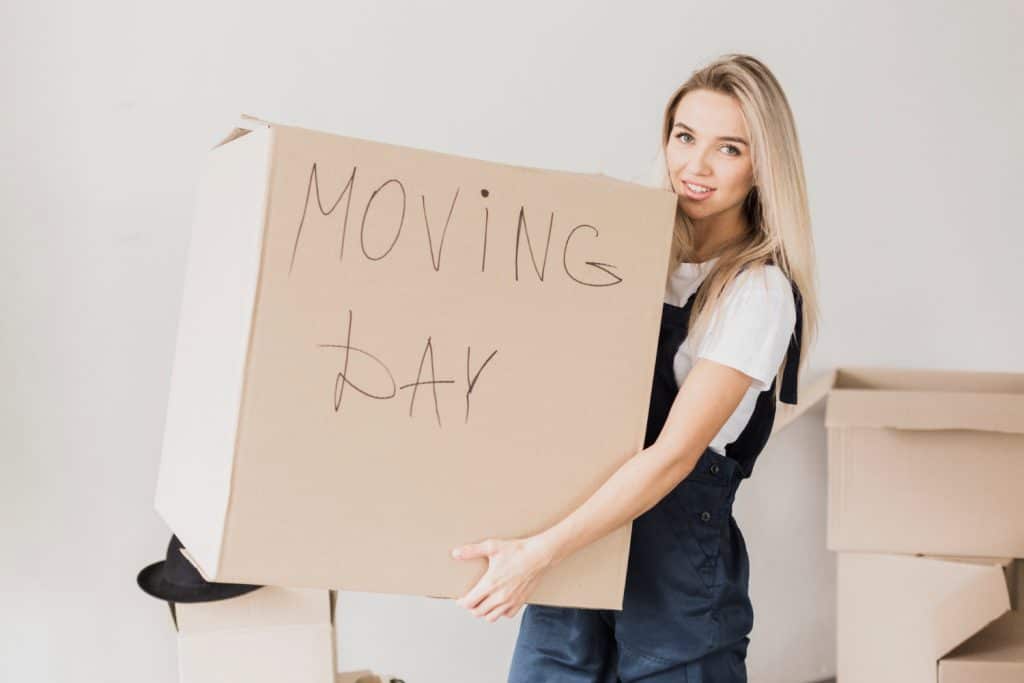 This is also the opportunity to inquire about our services and process. To preserve the condition of your property, we will use neoprene floor runners and door covers where needed.
Our team will carefully safeguard and, when necessary, disassemble your furniture, methodically loading them into our Blue Ox Moving & Storage truck. Your belongings will then be transported securely to your new residence. Our secure and cost-effective storage solutions are available for those opting for storage.
Efficient Scheduling & Preparing for Moving Day
With the information gathered, we'll secure your moving date. Should the need arise, our team will collaborate with your Property Management to coordinate logistics, such as service elevator access or any other necessary arrangements. Once these preparations are in place, your journey begins.
Should you require professional packing assistance, our skilled packers can be scheduled to pack your belongings meticulously. Alternatively, if you handle packing yourself, rest assured that Blue Ox Moving & Storage can provide all the necessary moving supplies. As the move date approaches, we'll send you a reminder via email and a follow-up call.
Seamless Transition into Your New Apartment
Upon arrival at your new home, our team will systematically unload your belongings, ensuring they are placed in their designated rooms. If you've selected full-unpacking services, one of our packing professionals will join you the following day to assist you in settling into your new space.
With the settling process underway, we stand ready to address any queries or concerns. A satisfaction survey will be sent to you the day after your move, and your input is invaluable in ensuring our services meet your expectations.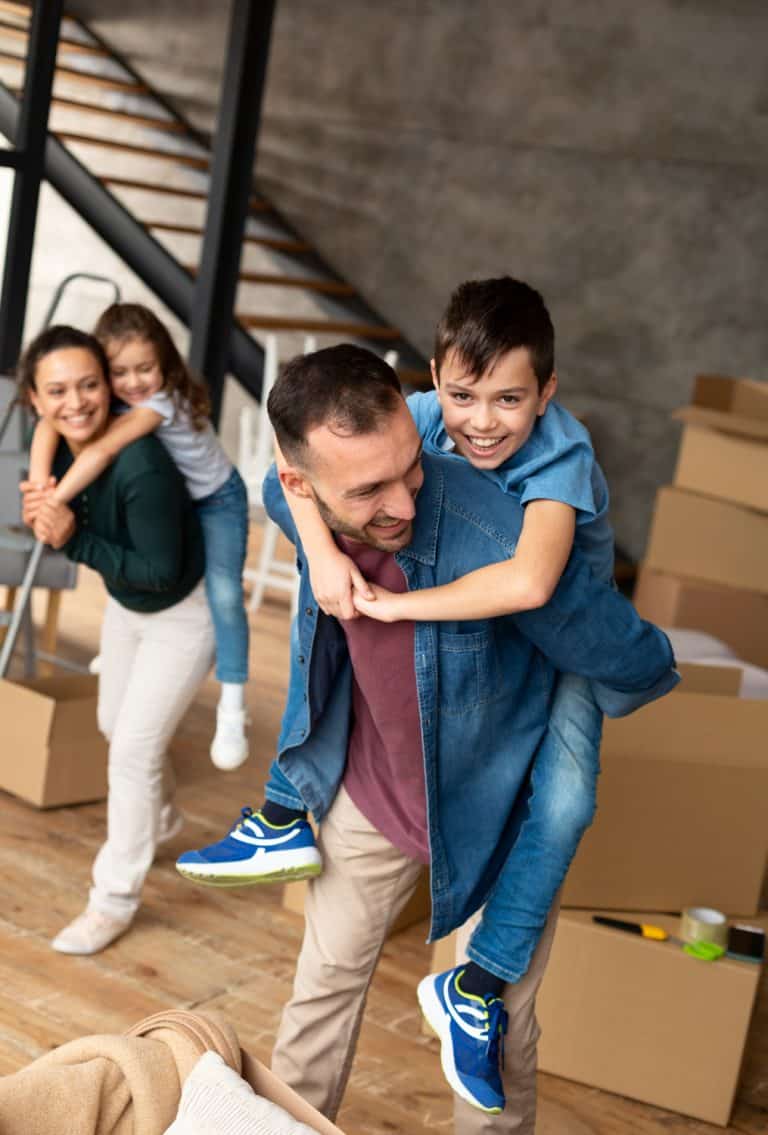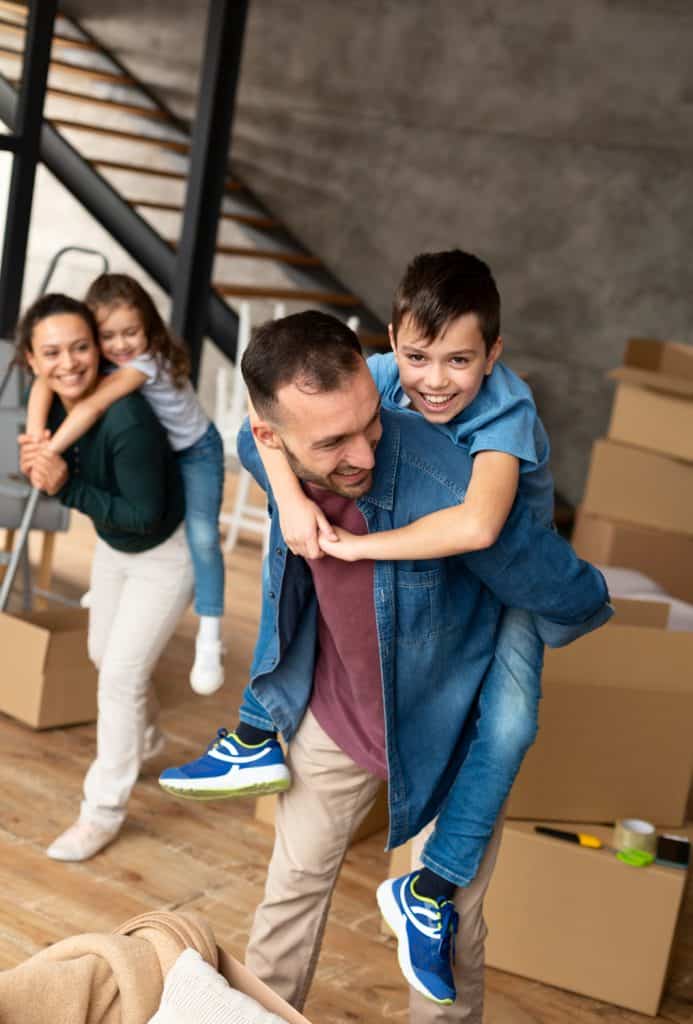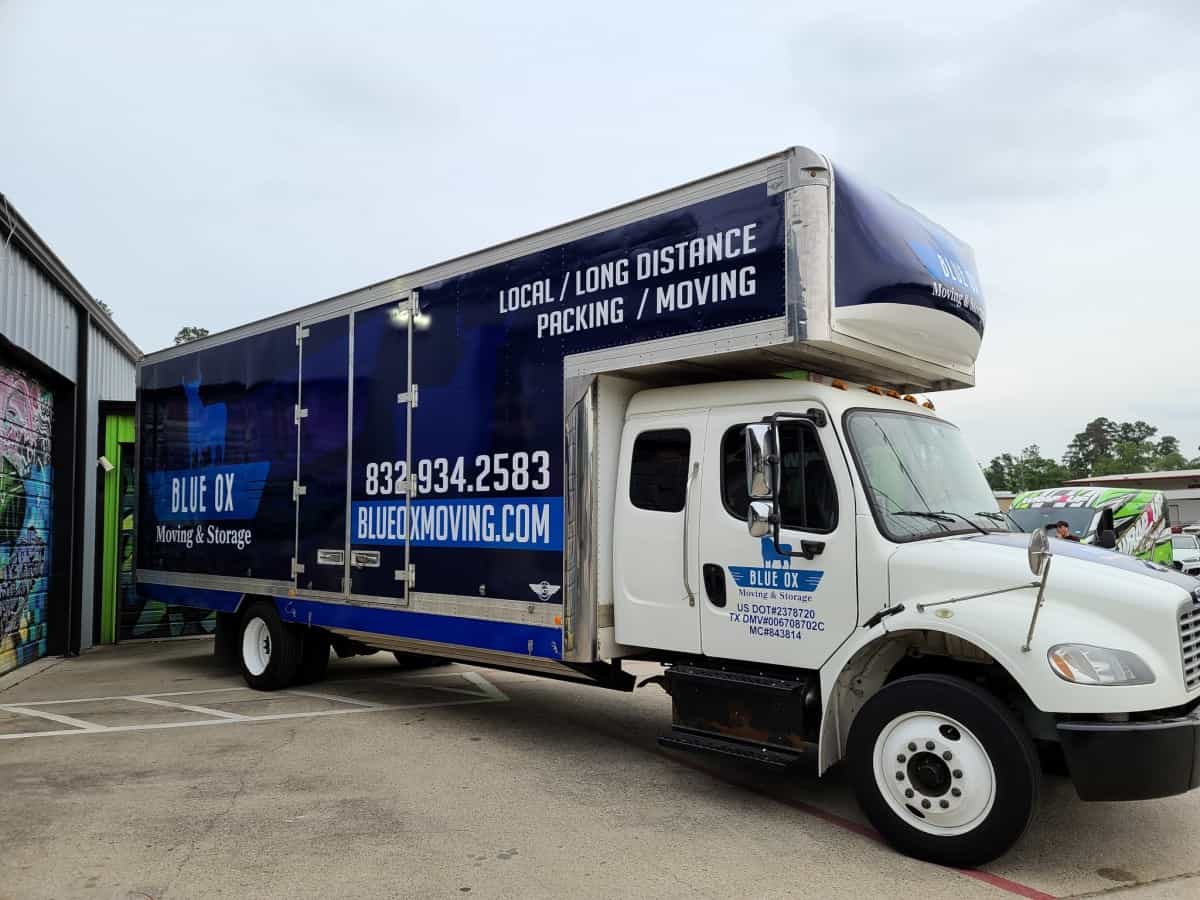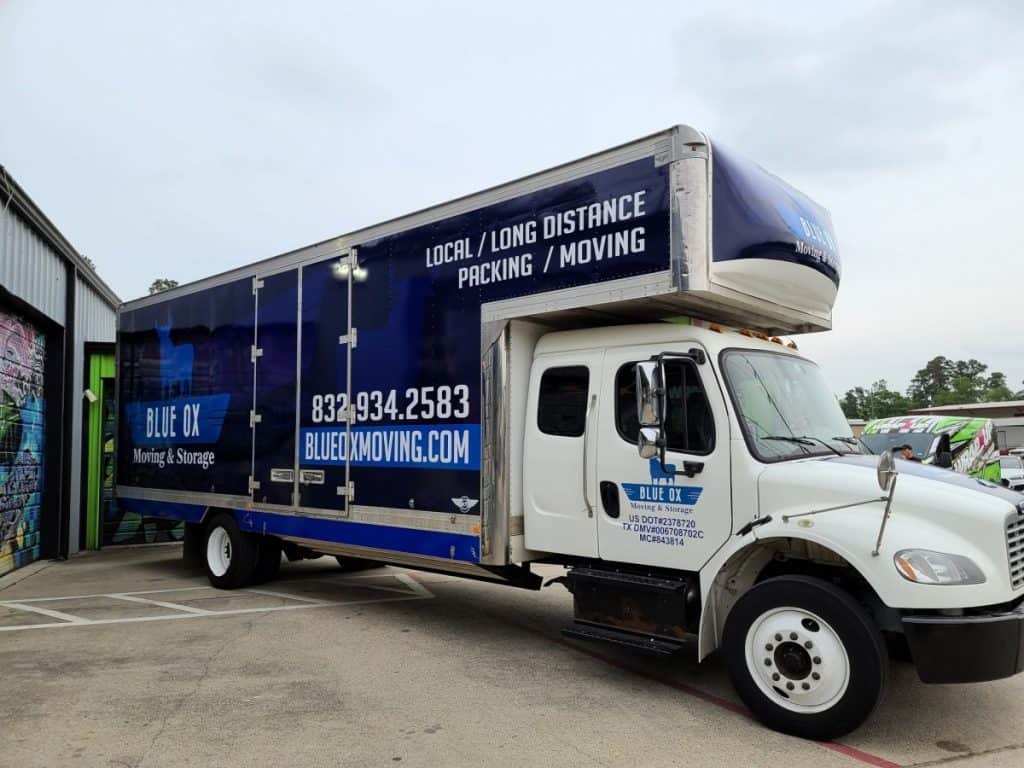 Choose Blue Ox Moving & Storage for a Flawless Apartment Move
Proudly serving Houston and its neighboring communities, Blue Ox Moving & Storage is your steadfast partner for smooth and triumphant relocations. Our licensed and insured status, coupled with our proficient movers, empowers us to manage your moving, packing, and storage requisites expertly. Request your accurate and complimentary apartment moving estimate today to embark on a seamless moving journey with us.
Schedule Your Apartment Move Today
At Blue Ox Moving & Storage, we take the stress out of apartment moves. Our exceptional customer service, expert movers, and budget-friendly solutions ensure your transition to a new apartment is seamless and worry-free. Contact our professional apartment movers today at 832-934-2583 and discover the difference a trusted partner can make. Download your Ultimate Moving Checklist to guide you through your move!
Discover why more families choose and return to Blue Ox Moving for their moving & storage needs.