As Houston's premier moving company, Blue Ox Moving & Storage has perfected a process to provide efficient moves of any size. We have experienced movers, accommodating staff, and comprehensive training that all converge to consistently deliver stress-free moves to our neighbors in Houston and the surrounding area. Here we detail the Blue Ox Moving & Storage Professional Moving Process step-by-step: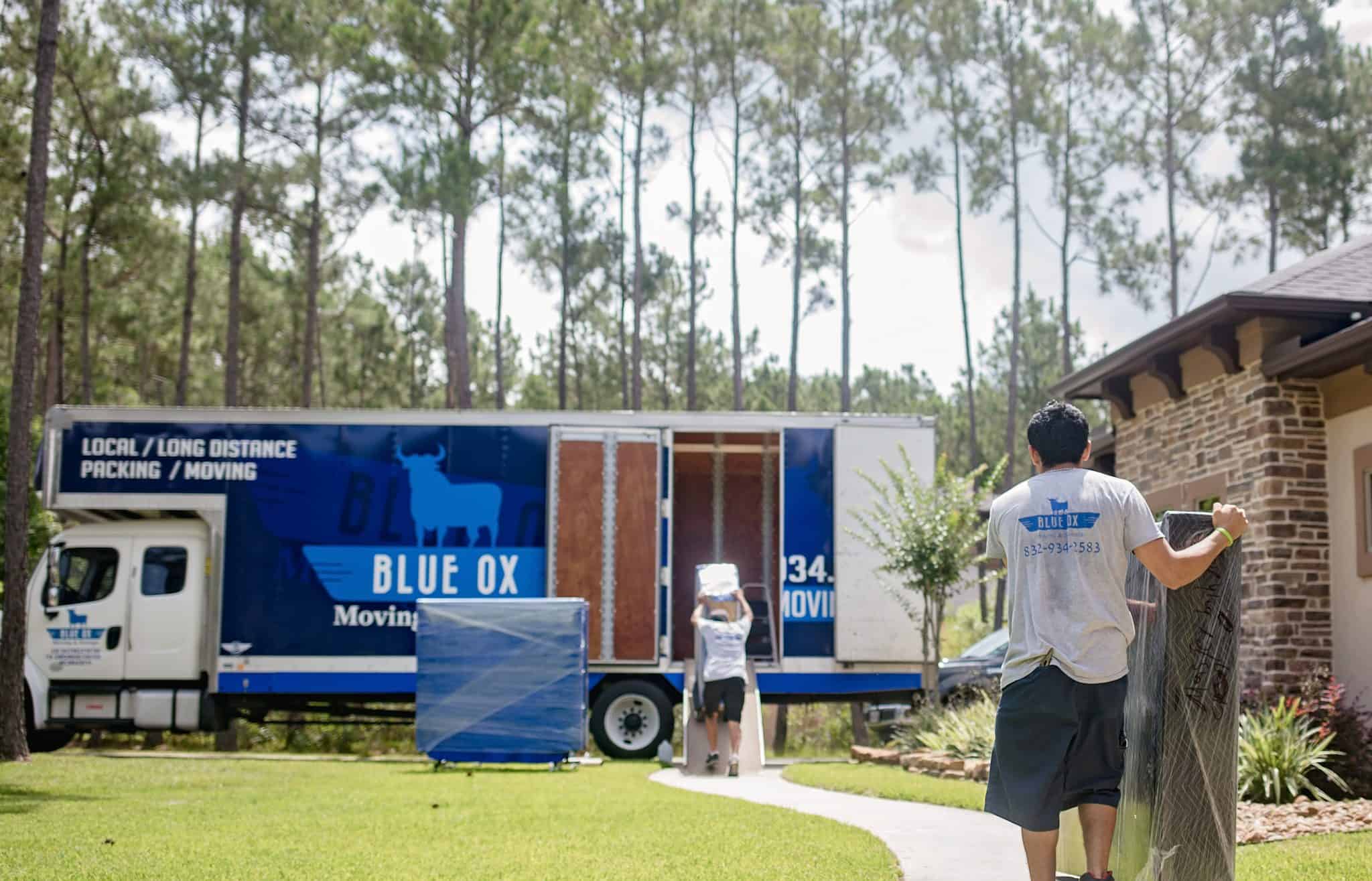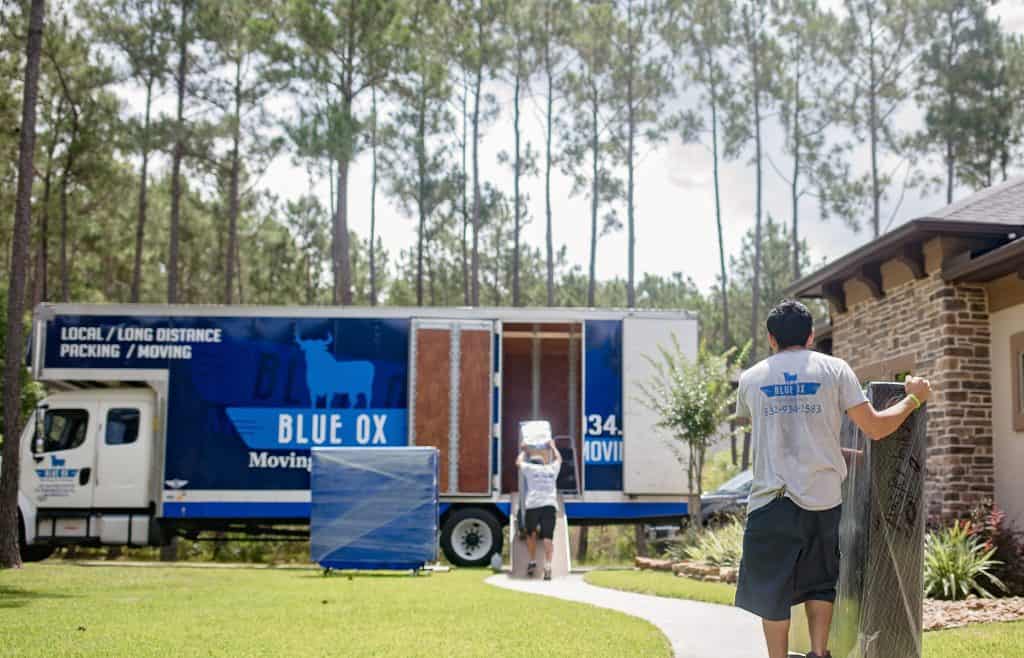 Exceptional Service from the First Point of Contact
It's important that you reach out as soon as you know you are moving to ensure you get the date that you need. At a minimum, contact us at least a month in advance. We welcome you to contact us by phone or through our online Estimate Request form.
You will speak to a Blue Ox Moving & Storage local moving expert who is knowledgeable about our area as well as the Blue Ox Moving Process. They will set up an in-person consultation or perform it virtually.
Moving Consultation & Moving Estimate In-House or Virtually
A Blue Ox Moving & Storage moving specialist will visit your home to gather the clearest picture of your move. We gather all the pertinent details including the size of your home, number of rooms, and any items that will require special care. As we walk through our home, we complete an itemized inventory in our tablets, placing each piece into our system.
They will also explain the moving process and what you should expect. You'll also have the opportunity to book professional packing and unpacking services, or storage services should you need them. At the time of your consultation, you will receive an accurate, clear, and concise moving estimate.
Scheduling & Preparing for Your Move
We will then schedule your move date. After this is done, you will begin preparing for your move. We have prepared the Ultimate Moving Checklist that will help you every step of the way with all of the tasks that must be handled for your move.
If you need professional packing services, we can schedule one of our professional packers to come out and carefully pack all of your belongings before your move. If you will be handling your packing yourself, Blue Ox Moving & Storage has all the moving supplies you need to get the job done. You will also have your inventory list and labels for your boxes. Two days prior to your move, you will receive an email reminder and a phone call.
Moving Day
Our friendly expert movers will arrive on time to greet you on the day of your move. Our team lead will introduce himself and tour the home with you and ensure that everything has been included. The team will start by walking you through the process and answering any questions you have about our services.
Neoprene runners are laid down to protect floors and banister covers and doorway protectors are used. Our movers will protect your furniture pieces, disassembling them as needed They will then carefully load them into the Blue Ox Moving & Storage truck and deliver them to your new home. If you have opted for storage solutions, your belongings will be carefully stored in our secure, affordable storage space.
Settling into Your New Home
Once we reach your new home, our team will unload your belongings, placing them in the appropriate room. Have your inventory list available at this time to ensure that everything is accounted for. If you've chosen a full-unpacking service, the day after your move your packing professional will arrive to help you unpack and settle into your home.
Once settled, we are here to answer any questions or handle any concerns you may have. You will receive a survey the day after your move. We ask that you complete this so that we can ensure your satisfaction.
Blue Ox Moving & Storage proudly serves Houston and the surrounding communities. We are committed to providing smooth and successful moves. We are licensed and insured and have experienced movers to efficiently handle your moving, packing, and storage needs. We invite you to request your free and accurate estimate today!