Proud to be One of the Highest Rated Moving Companies in Spring 832-934-2583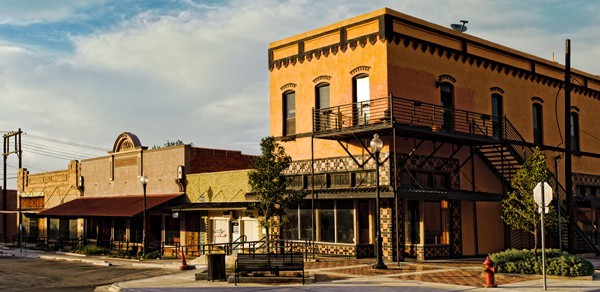 The Many Benefits Of Employing The Services Of An Experienced Moving Company
So you have finally bought or rented a new place in Spring, Texas! Kudos to you! However, before you can fully settle in nicely in Spring, Texas, you have to do some or a lot of moving, depending on the number of items you have. If you want a hassle-free move as much as possible, then your best option is to go for a full service moving company Spring TX. The rest of the article is going to discuss the many benefits of opting for a full-service movers Spring TX.
Packing And Unpacking
One of the most hectic parts of moving is all the packing and unpacking. Fortunately, a full service moving company can do this for you. They will come into your place, pack everything and you may have the option of letting them unpack everything once it arrives at the destination.
A full service moving company may also bring their own kind of packing materials. Great packing materials are very important for the safety of your belongings. If you have a lot of fragile items, then it's best that you let the professionals handle the packing. Keep in mind that packing is an art by itself. An experienced packer will know where and how to pack items so you will not only maximize space, but also for packing your belongings in a way that they are less likely going to break.
These professional movers have been doing their job for years, and they have learned packing and moving tricks that you may have never heard. For example, these professional packers know how to pack glass or to place towels around fragile items so it won't be subjected to too much pressure. These are only a few of the many tricks of the trade they have gained from years on the job. You can tap their years of experience and save yourself from costly trial and error. Apart from that, you will also have the added benefit of a peace of mind, knowing that professionals are handling all the packing.
Another important factor of packing that most people tend to overlook is the subject of weight distribution. It is important that you pack and carefully estimate the weight. What you are trying to avoid is making the mistake of placing the lighter boxes in the bottom part of the pile, as this is a good way of ensuring breakage! Fortunately, a full service moving company can do all the weight distribution management for you. Since they have packed your belongings, they have a good idea on what is inside of each box and pile it accordingly to minimize the risk of breakage.
Large Items Moving
After all the boxes have been packed, your next items on the list are the large belongings you may have. This may include couches, tables and other furniture. It's nearly impossible to move these large items in and out of the truck by yourself. With a full-service moving company, they will send enough manpower to do the heavy lifting for you. They will also arrange your large items within the truck in a way to maximize space. You could sip a cup of coffee or tea and relax while you let the moving company do all the heavy lifting for you.
Vehicle Transportation
The next order of business is the actual moving from one location to another. Keep in mind that a full-service moving company will provide the number of trucks you may need so it will take the least time possible to move your belongings.
Another advantage of having a full-service company is that you will not have to do any driving, at least when it comes to moving your belongings. The company will provide the driver for you. In fact, if the destination is far enough, the moving company will provide more than one driver so they can take turns driving. You, on the other hand, can enjoy a nice drive or take a plane for maximum comfort, while you let the moving company handle all the stress of driving your belongings.
Summary
A great full-service moving company can offer you a lot of benefits. However, their biggest benefit is convenience. With a full-service moving company, they will do the packing and unpacking, heavy lifting and driving for you, while you do not even have to lift a finger. If you are looking for a moving company in Spring Texas, then you might want to check out www.blueoxmoving.com. They are one of the best and experienced moving companies in Spring Texas to Houston Texas. It would be wise to check them out for a consultation.
Blue Ox Moving In Spring, TX
Spring Texas is truly a gem in North Houston and Blue Ox Moving and Storage® is proud to offer services in this area.  Spring started out as a railroad town and has been moving ever since. Let Blue Ox Moving and Storage® help you with your big move and see why we are one of the highest rated moving companies in Spring, Texas.  Experience the hospitality and commitment to service this area is known for first hand when you call today!
Call us today at (832) 934-2583
Based conveniently in North Houston, our customers rely on our extensive experience and knowledge of the industry as well as our attention to detail.  Since we are family owned, we are able to provide our customers with the personalized service each deserves.
Here are some great reasons you should contact our personal moving planner today:
Professional, trained and uniformed movers
Fully licensed, insured and bonded
Local and long-distance moves
Free, no-obligation moving quotes
Reasonably priced moving boxes and packing supplies
Friendly and courteous staff
Scheduling for your convenience
All Blue Ox customers receive a dedicated truck and crew exclusively for each move. We offer guaranteed pickup and delivery dates as well as guaranteed price and service for local and long distance moves. Our goal is to make the transition into your new home efficient and stress free.
Let us help make a seamless transition to your new home or business. Request a FREE quote today and let us take away the stress of moving away!