Moving to a new home is one of the top ten stressors in life. Even if you have found your dream home and are anticipating a wonderful life there, good decisions also involve stress. But preparing for your move doesn't have to be anxiety-filled. There are tons of things that need to be taken care of, and the thought of it all of it may seem overwhelming.
But Blue Ox Moving & Storage is here to help. With strategic planning and forward-thinking, your moving day will go smoothly, and you will even be prepared for the unexpected.
Our Ultimate Local Move Checklist will walk you through each step, week by week, and have you ready for your move. This plan focuses on tasks like organizing your important documents, preparing your schedule for the day of your move, and more important tips. To prepare like a pro, follow these tips from the team planning and executing successful moves for over a decade.
Using the checklist to plan your move is simple. You will start with a binder that will help you keep everything organized and at your fingertips when you need information for your move. Have this checklist at the front of your moving binder and go through the steps as they come, checking them off as they are accomplished. The checklist will start eight weeks before your move. Don't worry if your move is scheduled for four weeks away. Just start and adjust the timeline of the checklist.

8 Weeks Before You Move
Remember to adjust the time if need be. The first part of planning your move is to focus on the financials, get your important documents together and in the moving binder and schedule the day of your move. The latter will be contingent upon when your new home will be ready and when movers will be available to get you relocated.
Create a realistic budget for moving expenses.
Review your moving documents before signing anything.
Schools
Start researching schools for your kids.
Request your child's transcripts.
Request copies of vet records and get any necessary pet medication.
Gather all financial and legal records in one place. Gather birth certificates and passports for everyone in your home. Then, carry important documents on your person during your move.
File medical, dental, and optical records for everyone in your home.
Research and choose a Houston moving company. Confirm that your moving company is licensed and insured by verifying their Department of Transportation number (also referred to as a DOT number).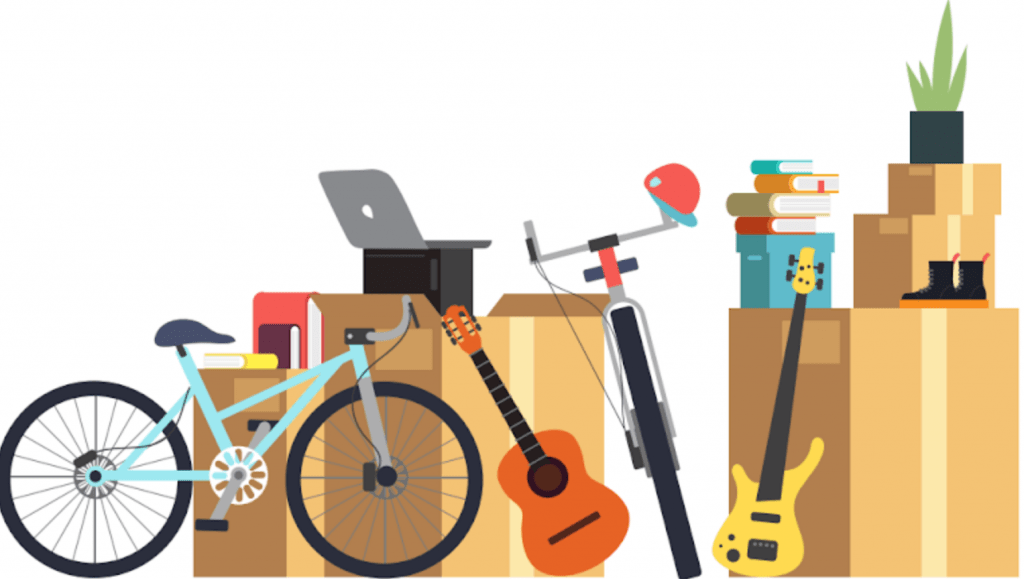 7 Weeks Before You Move
Deciding what you will take to your new time is important. Before you can decide how many boxes you will need and before packing it is necessary to decide what items you wish to discard, donate or sell. Think of those special or oversized items and how you wish to transport them. If you haven't already, advise your movers of these details so they can prepare for them.
Plan a garage sale for your things.
Begin to drop off your donation items.
Request time off work for moving day.
Do you have fragile or large items? Plan how you will transport items like guns, pianos, fine art, and safes. Make sure the movers you hire are qualified to move special items. Be sure to verify their qualifications.
Start planning your transition. How will you schedule your move date and move-in date? Do you need to wait to sell your home, or do you have some flexibility?
If you're moving cross country, have your vehicles serviced. The last thing you want is to deal with a breakdown mid-move!
We recommend you start packing a little every day.
Start sorting. Walk through every room and open every drawer and rummage through each closet.
Give away. Designate a room or a large box where you'll collect the items you'll give away.
Throw away. Designate a room or a large box corner of what you'll throw away.
Try to sell items. Designate a room or a large box corner of what you'll Sell through Craig's List, eBay, or a garage sale.
Special packing list. List items that require special packing or extra insurance coverage.
6 Weeks Before You Move
Now that you know what will happen to your new home, start preparing to pack. There are great resources to find packing materials, so you don't have to break the bank. Get your boxes together and start preparing them for your move. Label your boxes to help your moving team get them to the right room when they reach your home. It also helps when you begin to unpack and have labeled boxes with the rooms they belong to and a few things in the box.
Start collecting packing material. Collect grocery and office supply stores. You can request your FREE moving kit from Blue Ox Movers.
Using your Blue Ox labeling stickers, start labeling your moving boxes. It's best to label each box by room. This will make your life a ton easier when you're all moved in and ready to start unpacking.
Create an inventory sheet of all your valuables before they go on the moving truck.
Take photos of and list your valuable items like jewelry, electronics, cameras, and computers.
Mark moving boxes that are fragile. You don't want textbooks stacked on top of your grandmother's china.
Take photos of how your electronics are connected from behind. This will help jog your memory when reconnecting things such as your TV and stereo.
If you're moving into an apartment, find out if there are any moving day requirements.
Address minor home repairs before moving out. If you live in an apartment, this might be the difference between getting your security deposit back or not.
4 Weeks Before You Move
One month away from your move! With the help of the Ultimate Local Move Checklist, things should be running smoothly. Making sure that your belongings are protected and that you know where they need to be are two big steps for this week. If there are things that you need to hold on to but don't have space for in your new home, storage is the answer. In addition, storage is the option when your new home won't be quite ready by the time you have to leave your current place.
Check if your insurance company will cover your move. If not, we recommend purchasing moving insurance to cover all your belongings during the move.
Consider storage if your new home won't be ready when you leave your old one; research storage options in your new community.
Gather Current Home Information. As you pack, gather warranty information, manuals, and other house-specific information in a binder for the new owners.
Get your car checked so you know it'll be ready for the last month before your move.
2 Weeks Before You Move
These last two weeks will fly by so quickly. Make sure that all of your plans are confirmed and that you prepare meals for these last days in your current home. Get your utilities set up and get those address changes taken care of. Don't forget to get your mail forwarded.
Confirm the movers. Contact the moving company and double-check your plans. Make sure the insurance in place is enough to cover your valuables.
Put all your hardware in labeled baggies for easy furniture reassembly. Gather socks, t-shirts, towels, and linens for free packing supplies.
Use or donate items you can't pack or sell, such as frozen foods, bleach, and aerosol cans.
Create a moving file to organize your moving-related receipts and bills. You'll want to keep a list of moving-related expenses to claim as a deduction at tax time.
Start scanning your receipts and copying them into your Google Drive, Dropbox, or Evernote.
Recycle or dispose of corrosives, flammables, and poisonous items. Make sure you're disposing of toxic items properly.
Prep two weeks worth of meals and use everything in the freezer. Check out some great meal prep ideas!
Back up your computer. If something happens during your move, you'll be thankful you have everything saved in an alternate place.
Set up trash removal and recycling for your new home, and cancel your current service.
Remove light bulbs from all lamps you plan to move.
To keep little ones safe during a move, line up a babysitter or arrange a play date.
Find somewhere safe for pets to go during your move. Send out a moving announcement.
Change your address with loan providers, credit cards, banks, and the payroll department at work. Also, remember to order new checks.
Update your address for newspaper and magazine subscriptions.
Clean outdoor furniture before it's moved.
The Week You Move Checklist
This is where we are getting close to the actual move date, and you might be getting a bit nervous. With all of the planning we've done so far, you'll be set for a stress-free move. We have a few more items to shore up this week.
We should have already confirmed with you, but if we missed each other, call or email us to confirm your move date.
Have there been any changes to your move?
Now is the time to let us know.
Transfer your cable and internet plan to your new home and schedule your installation appointment. Slots fill up fast!
Change address for Social Security benefits within ten days of moving.
Make sure to notify government offices, including the Social Security
Administration, Department of Veterans Affairs, and the IRS.
Transfer your homeowners or renter's insurance to your new home.
Transfer your utilities, including water, electricity, and natural gas.
Make sure your water is turned on at your new home.
Update your address with Amazon and any monthly subscription boxes you receive.
Change your address for your auto insurance and car registration.
Empty oil and gas from grills, heaters, lawnmowers, and snow blowers.
Withdraw cash to tip your movers.
Clean the carpets in your new home.
Have a stash of water or water bottles ready for the move day.
Pack an essentials box with everything you'll need for your first 24 hours in your new home. This might be a change of clothes, toiletries, bedding, various electronic chargers, and if you have children, 1-2 toys for them.
Moving Morning Checklist
It's move day! Take a deep breath, and let's get moving! You should be all set for your move now. Set aside your essentials or move them to your car and let the Blue Ox movers do their thing.
Eat a good breakfast.
Be sure to have a cooler of ice with plenty of water, liquids, and snacks for you and your family.
Unplug your fridge and freezer to defrost the night before.
Make sure you lay a towel before it to absorb any water leaks.
Drain water hoses to your washing machine and ice maker.
Protect your floors and carpets during the move.
Make sure nothing is hiding on shelves or in closet corners.
Before conducting a final walkthrough with your landlord, fill nail holes with a bar of soap.
Take photographs of your empty place to prove it's in move-out condition.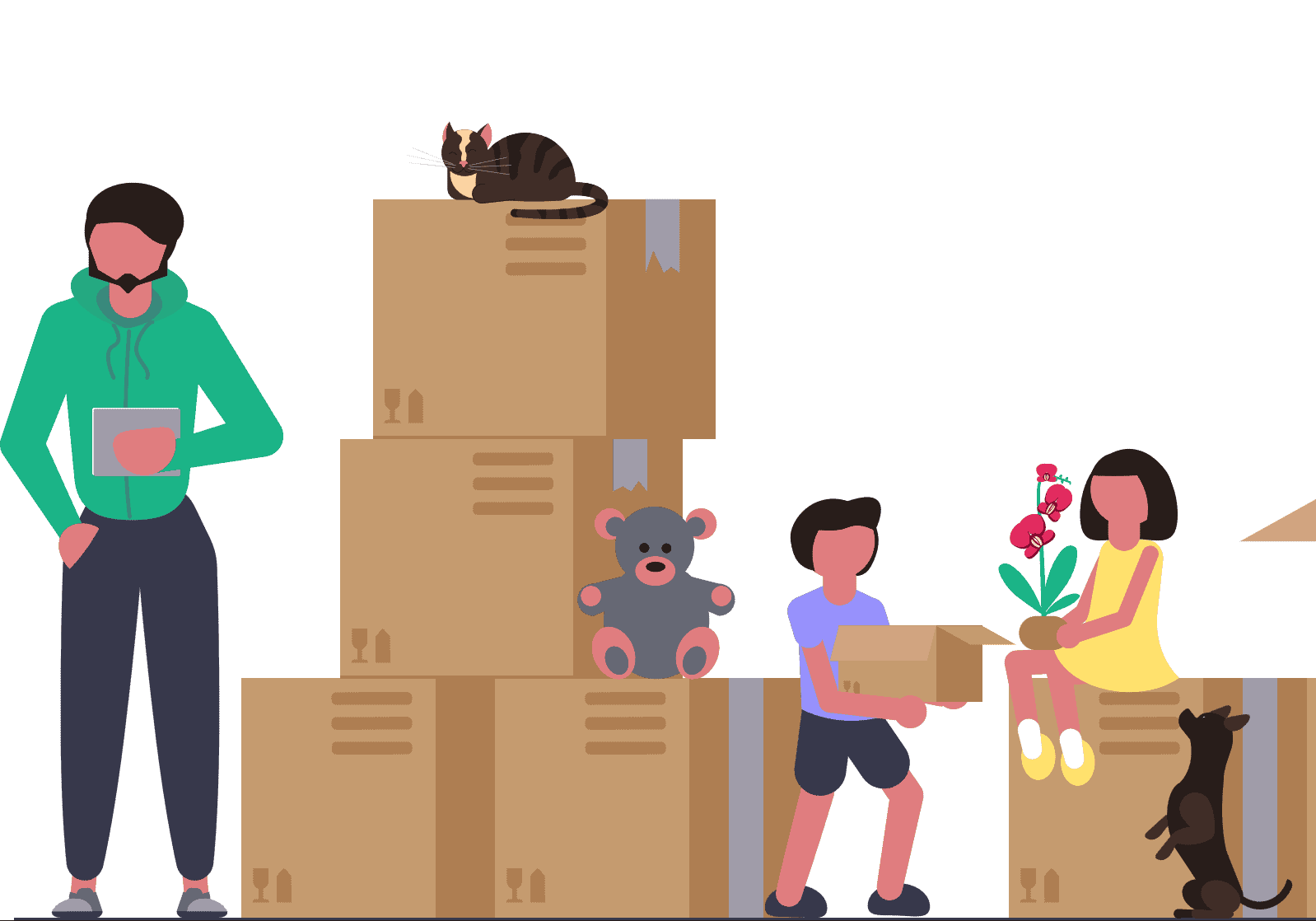 Moving End of Day Checklist
You made it. You are in your new home. What a great feeling. We are sure you must be exhausted but just one or two things left to do today
They've worked hard for you all day, so tip your movers.
As soon as your movers leave, make your bed and unpack your shower curtain and toiletries. This makes a nap and a shower so much easier. And let's face it, it's the first thing you'll want to do post-move.
WITHIN 2 WEEKS, POST MOVE CHECKLIST
It's been a week, and we hope you are settling in nicely in your new home. Here are a few final tips we recommend that will complete your move-in checklist.
Transfer your prescriptions to a new pharmacy, if necessary.
Leave a detailed review of your experience with your moving company.
Clean your current home for the next resident.
Post leftover moving boxes or unwanted furniture on Craigslist.
Or, give them to someone you know is moving.
Install a new home security system.
Aim to unpack all your stuff within two weeks of moving in.
Make copies of your new keys for the babysitter, nanny, and dog walker.
Be sure to reach out to us if you need help with your home move!