Katy sits 30 miles to the west of Houston. Founded as a rice farming community the city now is home to one of the top ranking school districts in the country, beautiful master-planned communities and aggressive economic development. A charming town right outside of the big city, it boasts historical homes that date back to its beginnings.  Among the businesses that have set down roots in Katy are Schlumberger and a Texas Children's Hospital campus.  The Amazon Distribution Center and Energy Corridor are just a short drive away. The "Tree City" has lush forests and ample green space for recreation for the family. Residents enjoy shopping offered at Katy Mills Mall and the Typhoon Texas Water Park.  
Katy Independent School District was named the best in the Houston area. The 66 campus district earned an "A" rating from the Texas Education Agency and achieves a 95%-98% graduation rate on a consistent basis.  
Katy, Texas offers aggressive economic development initiative and encourages economic and employment opportunities for its residents. The shopping and dining in Katy is bustling with offerings from down home to upscale all in the same community. Green spaces are in abundance for those who love the outdoors and love to stay active.
Discover why more families choose and return to Blue Ox Moving for their moving & storage needs.
You can schedule a virtual or in-home estimate at your convenience.
Katy Movers and Storage Reviews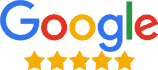 "Simply outstanding from the very first contact with the. Positive and professional attitude. They even showed up a bit early for the move. They cost a bit more that a competitor but CERTAINLY were worth it - no question! I would not hesitate to use them again. Nothing short of a SUPERB experience."
Paul Voxland
Positive: Professionalism, Quality, Responsiveness, Value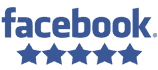 "Mike, Dustin, Javier and the team did an excellent job. They were courteous and professional through the move. Their communication was fantastic as they asked appropriate questions and kept us informed throughout both the loading and unloading processes. They were also careful with our items which we very much appreciated. We've moved a lot over the years and these guys were as good as any."
Jim Snikeris
The team did an excellent job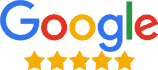 "I have moved alot, and Blue Ox was the best moving company by far! Excellent communication, very good prices, courteous staff, and they handled my things with care to ensure they arrived safely. I'll be contacting them if I move again!"
Diana K
Positive: Professionalism, Quality, Responsiveness, Value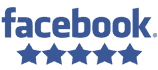 "The movers are incredibly efficient and friendly. They also take great care of everything that they move."
Jay Slauter
Incredibly efficient and friendly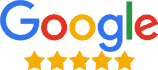 "Prompt, professional, and polite. They actually arrived early and got the work done in no time. Everyone shook my hand and introduced themselves. Truly a world class experience. Would hire again any time and will definitely recommend to friends."
Anna Emmerling
Positive: Professionalism, Quality, Responsiveness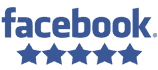 "These guys were great! Took the time to wrap everything and were very professional. I would recommend them to anyone that is planning to move. We will use them again when we're ready to move into our new place."
Sherri Young
They were very professional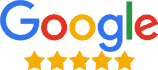 "Great experience with a local mover - my second move with Blue Ox - I highly recommend them"
Rachelle Chase
Positive: Professionalism, Quality, Responsiveness, Value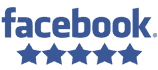 "Blue Ox movers were excellent in every area of the move, from the initial estimate, all the way thru the final move 5 months later. I had a HUGE house and 2 storage units and they packed and moved me in 4 days. The guys were very professional and we could not be happier with Staci and Blue Ox. Now my stuff is on a 40 foot container heading to the country of Belize. Good luck USA!!!!"
Pat Jaggers
Excellent in every area of the move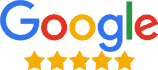 "So helpful and flexible! Plus they run a great crew!"
Jaime Thibodeaux
Positive: Professionalism, Quality, Responsiveness, Value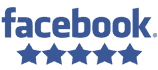 "I highly recommend this moving company. They are the best movers I ever had. From communication regarding move, arrival on time and the care in which they wrapped and handled my belongings. I give them an A+ rating"
Barbara Perrick
They are the best movers I ever had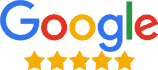 "They were sincere, kind, and efficient. Our move was done faster than anticipated and we couldn't have had a better experience"
Peter C
Positive: Professionalism, Quality, Responsiveness, Value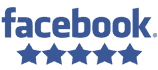 "Superb moving company. From initial estimates to delivery they made it a painless process. The crews for both packing and moving were great, with James as lead making it a professional and smooth process. Would recommend them without reserve! Great job guys!"
Shirin Sarkari
They are a superb moving company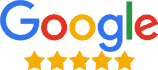 "So grateful to Blue Ox Moving Company for the wonderful moving experience. They took great care to move our house hold items and made sure we were completely satisfied with everything before they left. Would highly recommend!"
John Bahr
Positive: Professionalism, Quality, Responsiveness, Value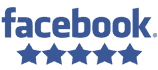 "I would recommend Blue Ox to anyone planning a move. We had four guys and two trucks, they showed up on time and had us moved in and out in one day. We lived in a two story house and had several large pieces of furniture that were very difficult to bring downstairs and then take upstairs in the new house, they worked hard to get that done. Overall I am very satisfied with the job."
Bill Hendrix
Overall I am very satisfied with the job.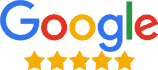 "The team at Blue Ox Moving were incredibly professional, responsive & efficient in facilitating a move for my parents and myself! With the help of Ali, Jake & strong moving support, they took care of my parent's and my concerns patiently. The team was well organized & the guys were strong like ox! I highly recommend Blue Ox Moving for any job as they truly had the highest regard for customer satisfaction. Go Team Blue Ox Bemidji!"
R
Positive: Professionalism, Quality, Responsiveness, Value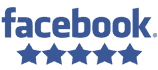 "Jesus and his crew were OUTSTANDING! They went above and beyond for us and were so professional and courteous. We loved Knollwood! Moving is never fun but your crew made it easy!"
Meredith Mattox Cooley
The crew were OUTSTANDING!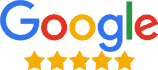 "When I reached out to Blue Ox Moving and Storage, I was pleased that the company could handle my packing and moving project on short notice. Diamond was welcoming during the initial call, Sara did a fantastic job assessing the situation and listening to my concerns. The foreman for the packing/moving team, Melvin, was exceptional. He was highly professional and led his team in an efficient manner. I highly recommend Blue Ox Moving and Storage!!!!"
Sherrie Anderson
Positive: Professionalism, Quality, Responsiveness, Value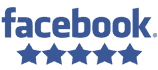 "For never doing a move by myself, the people I talked with made it easy to decide how and when. Easy to work with. Very friendly and knowledgeable."
Sherri Sheets
Very friendly and knowledgeable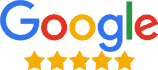 "James and his crew did a great job packing up our house in Houston one day and delivered it to our new house the next. All of our belongings were very well taken care of and nothing got damaged. I would highly recommend them and use them again in the future."
Travis Gordon
Positive: Professionalism, Quality, Responsiveness, Value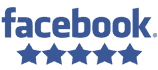 "Blue Ox Moving company is the best moving company I have ever dealt with! They do a great job packing and deliver your furniture and things when they say they will! Movers are courteous and great at dissembling and reassembling everything from refrigerators to exercise equipment! I would highly recommend this company to anyone!!"
Jana Scarber Osborne
The best moving company I have ever dealt with!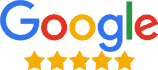 "The movers were very cautious and detail oriented when packing and moving the furniture from our home, checking along the way to make sure everything was ok. They were also super organized, efficient and friendly! I would definitely hire them again!"
Tara Bradley
Positive: Professionalism, Quality, Responsiveness, Value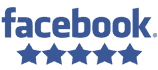 "We had the best experience with Blue Ox moving! Great communication, professional staff and they completed our move seamlessly. Highly recommend!!!"
Lisa Murphy
We had the best experience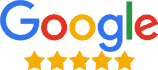 "Everything was perfect. Customer service, the guys that came to move, check in call during the move. We had 2 full trucks, it was a lot of work and the guys were so nice and did everything fast and perfect! Thank y'all so much for taking a lot of stress off this move for us."
Devin Carr
Positive: Professionalism, Quality, Responsiveness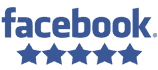 "Where to even start. I've moved 4 other times with corporate moves and this was hands down the best experience I've ever had. The crews were the very best I've ever worked with. The packers were incredibly fast and I can't say enough good things about Bo and his crew! Thank you for an amazing moving experience. Moving is hard but it was nice to have such great people to help me with it. I will highly recommend blue ox to anyone and everyone. Price came in under quote, as Joe promised, he adjusted the price for actuals. 10/10 all around. Thank you again!"
Kaylene Bridwell
Hands down the best experience I've ever had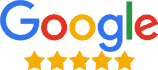 "These guys were outstanding. Professional and incredibly nice. It was a pretty big move that required multiple stops. They were polite and so very personable throughout the entire process. Would highly recommend and use them again!"
Shannon Tropp
Positive: Professionalism, Quality, Responsiveness, Value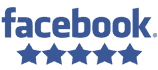 "My awesome Husband decided to make an executive decision to use a moving company because we were just spent from preparing to list & sell our Cypress Texas home and move to Montgomery. Blue Ox - What an absolutely amazing experience. I normally like to move my own stuff because of moving horror stories and a bad experience myself. This company?...won't even be close to an 'okay' experience. It's easy peasy pumpkin spice awesome! And the price?? worth every penny. Love y'all @ Blue Ox, especially you James"
Yvonne Marie Brown
Worth every penny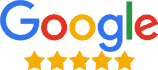 "We've moved several times and this team is the best we've had, with great care taken every step along the process. Thank You!"
Paul Abrahams
Positive: Professionalism, Quality, Responsiveness, Value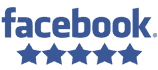 "If you hate moving you will like Blue Ox! The make move almost effortless the way the all work together and taking extra care to protect your furniture highly recommend."
Randy Abramson
If you hate moving you will like Blue Ox!
Katy Moving and Storage Services:
Residential Moving and Storage, Local & Long Distance Moving – We are locally owned and expert in navigating the roads of Katy, Texas.  We also offer long-distance moves with professionals experienced with these long hauls. 

Commercial Moving – Our team handles commercial moves with great discretion and can coordinate your move to minimize the amount of downtime for your business.  

Packing & Unpacking Services - Our packing professionals are experienced in packing efficiently and ensuring that your belongings are intact and labeled when you arrive at your new home.

Moving Supplies – We have the boxes and packing supplies that you need to complete your move including wardrobe and dishware boxes. 

Storage-in-Transit – Should you need storage while waiting for your move, we have the space that you need and this storage is exclusively available for our customers  

Full-Value Protection Plan

Corporate Relocation 

Large Items – Piano, Pool Tables, etc.
Frequently Asked Questions
Moving to Katy, TX?
Read more about moving schools.
Whether you are moving within the city of Katy or are new to the area, trust the team at Blue Ox Moving and Storage to manage and complete a smooth move for you and your family. We know the Katy community and are ready to assist our neighbors.  Call us today for a fair and free estimate for a professional move performed by experts that are backed by a locally owned, reputable, and reliable company with 15 years' experience serving Houston and the surrounding communities.  Compile your inventory list and share with us what we will be moving, your starting point and destination, and any special requirements for your move.
We look forward to getting you settled into your new place in Katy, Texas.