Time has flown by, and our family-owned moving company is celebrating our nine-year anniversary. The entire time we've focused on the mission of delivering personalized, efficient, and stress-free moving services. We've developed lasting relationships with our clients and our team. And these relationships and commitment to reliable performance has brought us through trying times including the pandemic.
We've made great strides and will continue to apply innovative solutions to our clients' needs. We're excited for our future and we're grateful to our clients, our vendors, and our team! Here, we spotlight the Blue Ox team and show appreciation for all their challenging work and dedication.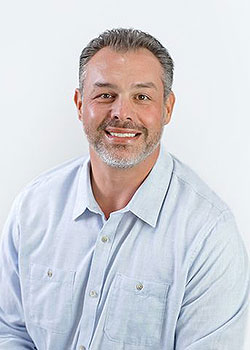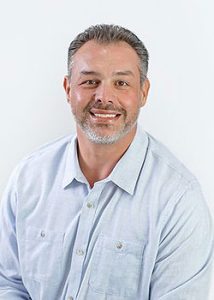 Joe Beverly, President & Founder
Joe has been in the moving industry pretty much his whole life. In May of 2013, he decided it was time to open his own moving company, and Blue Ox Moving & Storage was born. Joe started the business just north of Houston and has since expanded down into the heart of the city, where he continues to grow the brand. In his free time, Joe enjoys playing golf, traveling, and spending time with his wife, Jill, their three kids, and family dog Mabel.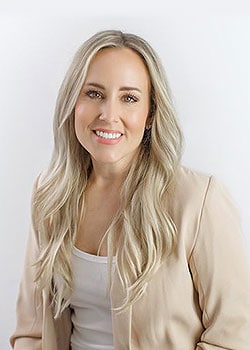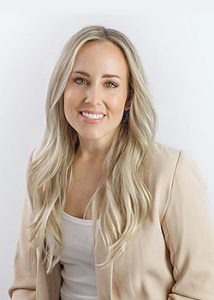 Jill Beverly, Co-Founder
Jill, a savvy businesswoman, has worked alongside Joe to grow the business since its inception. She is truly Joe's better half as she sets the framework for the family business and balances their children's education and extracurricular activities.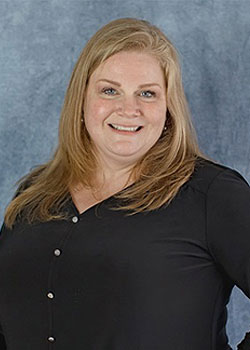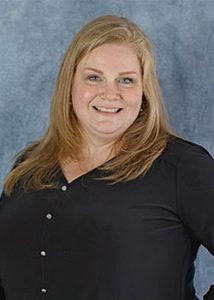 Sarah Baylis, VP Business Development
In her role, Sarah ensures the resources and processes are in place to support the growth of the business. Sarah is quick-witted and takes immense pleasure in making people laugh until they cry. When asked why she has never done standup comedy she replies, "Maybe one day I'll drum up enough courage to give it a shot."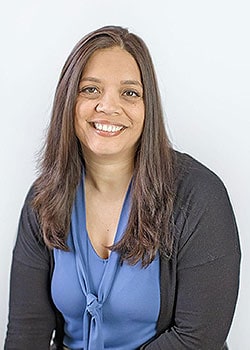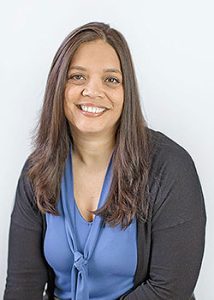 Tami Baird, Finance Manager
Tami has been with Blue Ox since 2021 and manages all of our accounting needs. From Pearland, Tami enjoys traveling with family and friends. She also keeps busy with the steer, lamb, and goat that her daughter raises for FFA.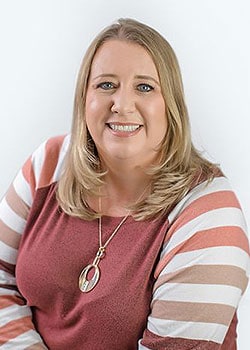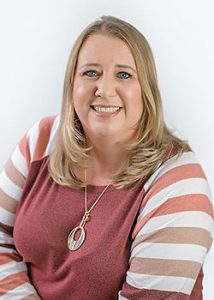 Staci Fields, Director of Sales
As the Director of Sales, Staci leads our team of moving consultants and ensures we are taking excellent care of our clients as the liaison between Sales and Operations. Staci loves listening to true crime podcasts and living her best life at Velvet Taco where they serve up her favorite cuisine!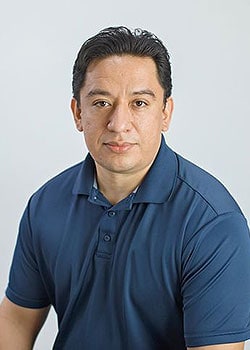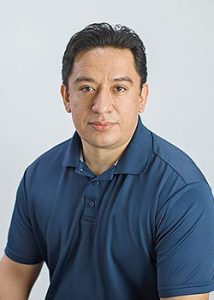 Rene Uriostegui, Operations Manager
Rene has been with Blue Ox Moving & Storage for seven years, where he started as a Mover and worked his way up to Operations Manager. He manages forty-five team members and oversees the daily operations of Blue Ox, ensuring the moves are executed at a high level, and as promised to our clients. Rene is a University of Houston Downtown Graduate with a degree in Supply Chain Management and plans to further his education in the next year, pursuing his MBA.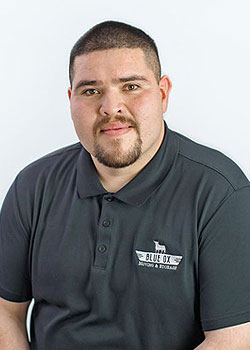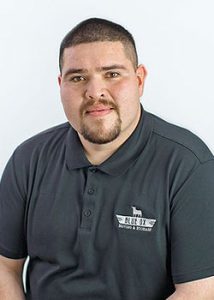 Juan Gonzalez, Assistant Operations Manager
Juan has been with us for 7 years, started as a mover and has since moved up to Assistant Operations Manager. He coaches, trains, and supports our Moving Teams out in the field, so you may even see him pop in on your move! When he's not at work, Juan is oftentimes found at his favorite fishing hole (location is top secret).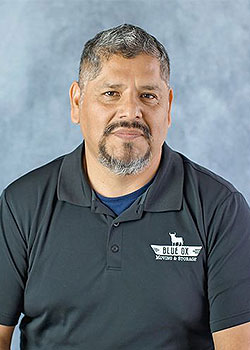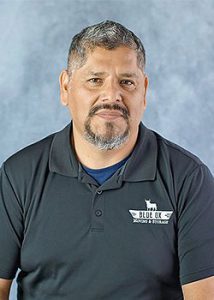 Nestor Avila, Fleet Manager
As the Fleet Manager, Nestor ensures all of our vehicles are up and running to serve our clients. He has been with Blue Ox since day 1, where he started as a Mover, and worked his way up to his current role. Nestor enjoys watching boxing matches, riding his motorcycle, and traveling with his family.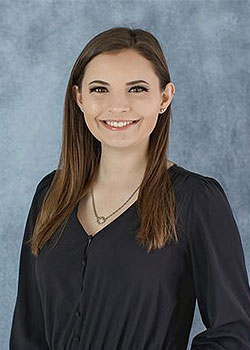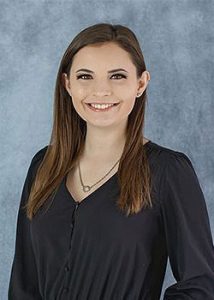 Sara Jones, Moving Consultant
Sara started with Blue Ox in July of 2021 and is one of the Moving Consultants who meets with our clients in their home to build a move tailored to our clients' exact needs. Born and raised in the Katy area, she spends her free time with family and friends. While working for Blue Ox, she attends college to achieve her goal of becoming a teacher.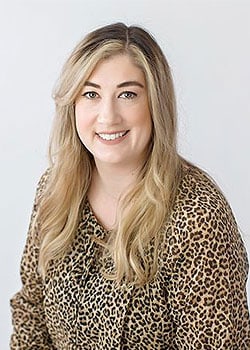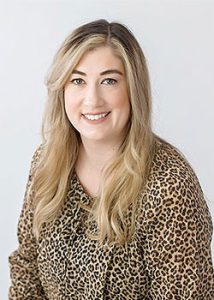 Brittni Moore, Virtual Moving Consultant
Brittni and her husband live outside of Pensacola, Florida. Raised in The Woodlands, Tx, she moved to Florida to open her dream flower shop on the Emerald Coast. When Brittni became a mother, she decided it was time to slow down and become a stay-at-home mom. She was then presented with an offer she couldn't refuse to work from home and with her cousin, Joe. Brittni loves being a part of the Blue Ox family.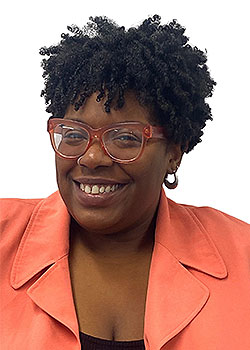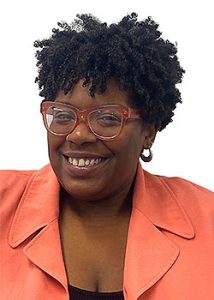 Diamonds Carter, Client Success Specialist
Diamonds supports our clients internally from start to finish, ensuring any needs are communicated to operations so your move is successful . She graduated from culinary school, so technically she is a trained chef (very cool). With that said, she can't live without Trader Joe's! In her free time, she loves to sing karaoke. Her favorite song to perform is Whitney Houston's "I Wanna Dance with Somebody."

Beija Gentry, Client Success Specialist
Beija supports our clients and manages our Storage Services. Beija is a Houston native, returning to her hometown after being gone for eight years. In her off time, she loves to be on the water, whether it be the beach or lake.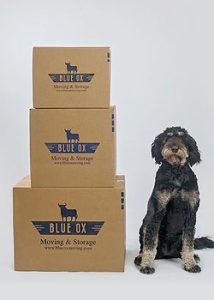 Mabel, Office Pup/Mascot
Mabel loves to come to work and follow her dad, Joe, around. She also enjoys playing with everyone at the office. Mabel is the "goodest" girl and revels in all the hugs and kisses she gets from our team. She knows she's the boss whether her dad likes it or not.
Blue Ox Moving & Storage is proud to be Houston's premier moving and storage company. We look forward to serving you for many years to come. To discover the Blue Ox difference, call us today at 832-934-2583 or click here to request your complimentary moving estimate for an expertly executed move.