It's a popular time of year for people to move from apartment to home, house to house, or city to city. Often, moving creates a need for storage of items either temporarily or long-term. Moving isn't the only reason for storage. Sometimes, we want to keep the clutter out of our homes or just don't have the space for certain things that we own. These are the times to use moving storage services and rent a storage unit.
Before you begin to pack up your home, it's important to know what you can and can't store in the Blue Ox storage facility. As a general rule, you want to store items that stay well, don't become ruined or spoiled, don't cause damage to other items, don't attract animals or bugs, and aren't dangerous, including flammable or combustible items.
Now that you know the basics of what you can and can't store, let's look into the specifics.
We Can Store These Items
While we can't list every allowable item for the Blue Ox storage facility, here's a list of some of the most common items our customers want to store:
Furniture
Big items such as sofas and beds need plenty of storage space. Blue Ox climate-controlled storage units keep your furniture in good condition, inhibiting mold growth. You can help prevent other issues by placing your furniture on wooden planks or concrete blocks, keeping it up off the ground, and covering furniture pieces with moving blankets, furniture pads, or similar items. That way, when items get shifted, your furniture won't get damaged.
Electronics
Again, climate control and protective packaging will keep your televisions, computer equipment, sound equipment and other equipment safe. If an item has batteries, remove them and store them separately to keep them fresh and to avoid corrosion.
Books
Many people have books that are collector's items or personal treasures to reread someday. Humidity and pests are not the friends of paper products like books. Make sure your book packaging is airtight.
Appliances
Like furniture, appliances are bulky, and sometimes you can't take them with you. In storage, they can be susceptible to mold. Clean appliances thoroughly before storing, and, in the storage unit, prop the door open on refrigerators and ovens.
Clothing
Do you have a lot of clothing? Do you need to store your seasonal items? Many people do. Airtight packing can save them from harm, especially from the little pests that want to nest and chew in a soft spot.
Toys
Let's face it, toys accumulate. The size of drivable toys and articles such as trampolines can create a need for storage. Clean them well, pack carefully, and remove batteries for separate storage.
Taxidermy
Not everyone has taxidermy to store, but those of you that do take pride in it and want to keep it safe. Some storage facilities don't accept taxidermy. Blue Ox Moving & Storage climate-controlled units are an exception!
Power Tools
If you own tools, you know that there are the right tools for every job. Those jobs don't come up every day, so storage makes sense. Disconnect any battery packs but make sure the chargers, cables, and any attachments to the tool are packed carefully together with it.
We Cannot Store These Items
Certain items don't keep well in storage, while others are downright dangerous. Here's a list of well-known items that Blue Ox doesn't allow in its storage facility:
Food
Storing food is difficult. It can get spoiled, and it can attract critters. You probably know this from storing food in your own home. To keep bugs and animals away, Blue Ox doesn't allow food storage in its facility.
Dangerous Items (list examples)
Storing chemicals, propane tanks, and other items that can catch fire, leak acid, or otherwise create a hazardous situation means they can't be placed in storage. This decision keeps people, items, and our facility safer. Here are some examples of common dangerous items that aren't allowed in Blue Ox Moving & Storage:
Chemicals
Gasoline
Oil
Paint
Propane tanks
Explosives
Fireworks
Asbestos
Toxic or hazardous waste
Batteries
Firewood
Garbage
Garbage smells bad and attracts insects and critters. Some trash items can be hazardous as well. Throw your trash in your trash can or the local dump because it's not permitted in storage.
Plants
Plants are living creations and are likely to die in storage. If you can't take them with you, find a friend or neighbor to take care of them.
Pets and Animals
We value the life of you, your family, and any pets/animals you have. The storage of animals risks their life and health and is a form of cruelty. It is prohibited.
Humans
Under no circumstance should a human be placed in a storage facility. It's inhumane, unsafe, and punishable by law.
How to Prepare for Temporary Storage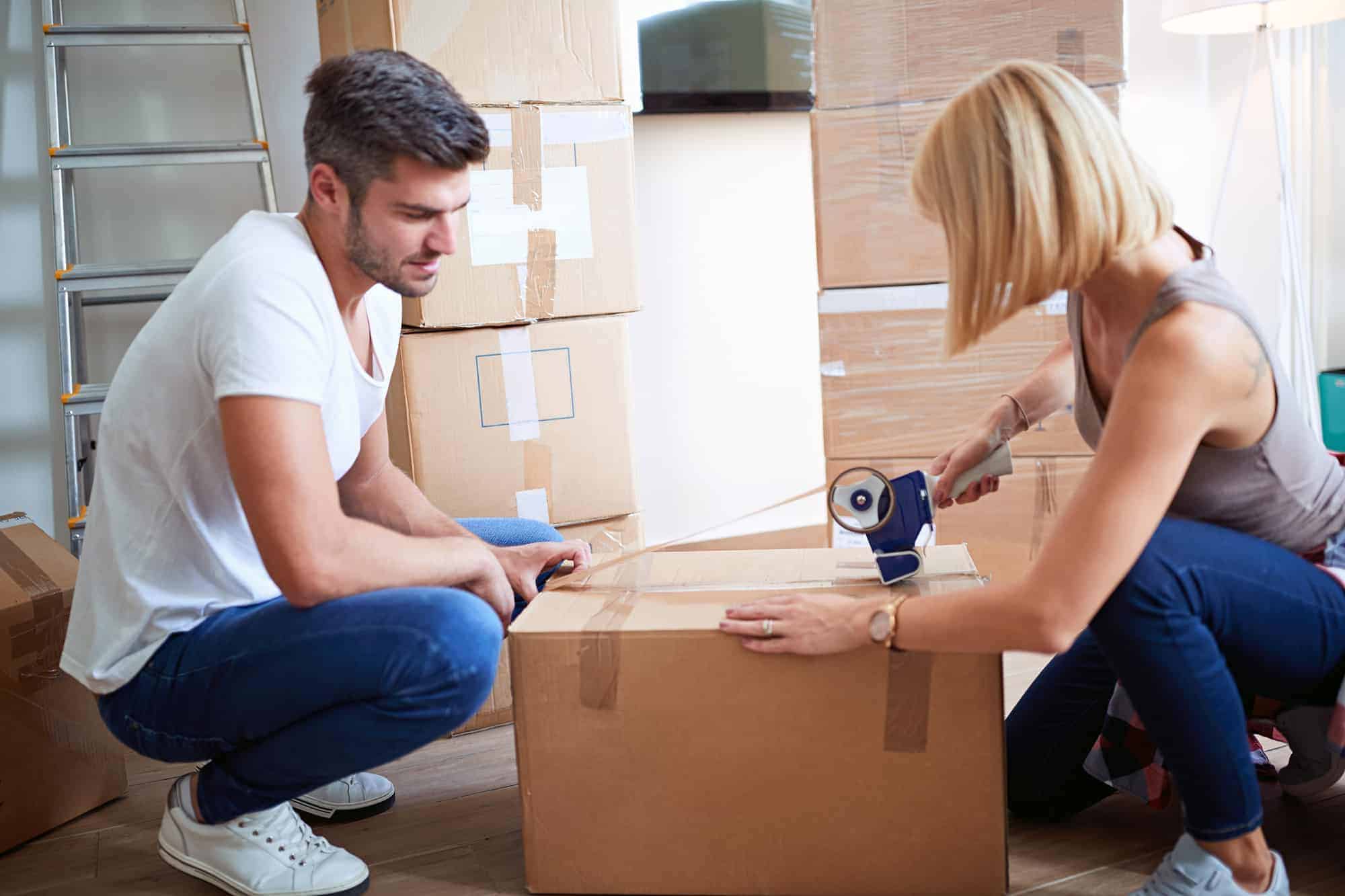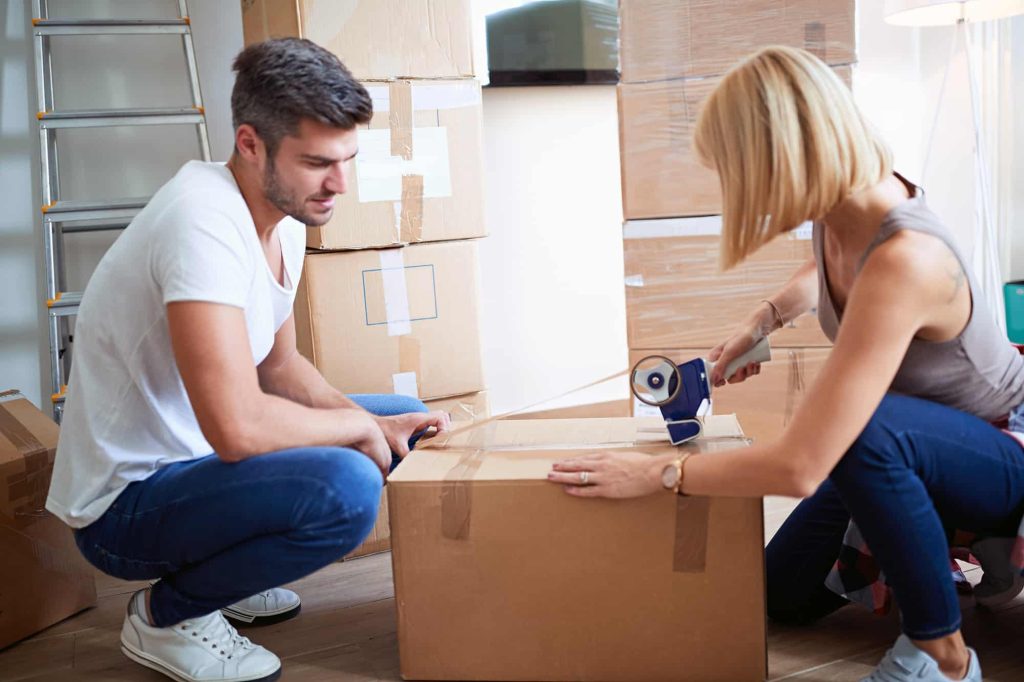 Let's walk it back a bit and offer some tips for preparing for temporary storage.
Declutter your home well before moving. Sell, donate, or trash items. Your lighter load will save you money and time.
Decide where to store your items. If you're moving, does it make more sense to store items where you are moving from or where you're moving to?
Know the rules of the storage facility before you book. We've listed what Blue Ox will and won't store. The rules of other companies may be different.
Reserve a unit well in advance of needing it so that you don't get stuck finding no availability in busy times.
Pack your goods appropriately and securely as described above.
Put like items in boxes and label everything accurately. This makes it easy to find what you want when you return to the storage unit.
Plan how you'll pack your unit, back to front. If you know that you'll want your microwave before the extra chairs, place the chairs in the back and the microwave in front where it's easily accessible.
The Best Moving Storage Services in Houston
For storage services in Houston, call Blue Ox Moving & Storage. Our service and facility are the best in the Houston area. Look around the website to view all of our service options and book today.