Moving day is approaching and as you walk around your home it strikes you just how many of your items are fragile. Trying to determine how to pack them properly to make sure they make it to your new home intact can be stressful. Dishware, glassware, artwork, and small accessories require special packing to keep them protected. Things like special family heirlooms or your kid's piggy bank collection can be especially difficult to protect during a move.
First, you should decide if you should pack yourself or have a professional pack your home.
If you decide to pack yourself, we'll share with you four tips for packing your fragile items.
By following these packing tips, you can ensure that your fragile items are in tip-top shape when they arrive in your new home.
Make a Plan
Just as there should be a plan for packing those fragile items, you must have a plan for your entire move. Having a written plan in front of you every step of the way will take away most of the stress that a move brings on. Have a dedicated binder with all of the phone numbers, utility change dates, packing supplies, and resources you'll need. Download it the Ultimate Moving Checklist and get your move on track.
Packing and Moving Tips
Following the curated tips for moving and packing below can keep your fragile items protected. Remember to set aside enough time to get this done. You don't want to rush and break items along the way.
Before you start it's important to get an idea of what you have and their current condition. This is important if you need to dispute damages or file a claim with your insurance company. It may also be helpful to take photos and keep them together. This step also helps when determining what packing supplies you'll need to protect your fragile items. While you're doing this take this time to purge and donate or sell any items that no longer inspire you.
Next, get your packing supplies together. If you're not sure what you'll need, we have a general list of packing supplies that will be needed to pack all of your belongings, especially those that are fragile.
Cardboard Moving Boxes – make sure they are in good shape. New boxes are the best way to go for those fragile items. Use tape to reinforce them, especially if they will hold heavy items.
Newspaper or packing paper – This is an essential protective layer in packing your fragile goods. Use this along with bubble wrap to give your items enough layers to protect them. You can also use paper to fill vases.
Bubble wrap – Make sure you find as much as you can. You will use this on all breakable items as it provides the best protection.
Dish and Glass Packing Boxes – the small compartments keep your dishes and glasses in place, reducing the chance that they will get damaged.
Markers – Clearly mark the contents and label the box FRAGILE so that you and your movers will know that the box includes breakables.
Packing tape
Towels and blankets – These items will also be moving into your new house, use them to protect your valuables. Towels and blankets help fill the space left over after packing a box. Less space to move around means less chance for damage.
The Best Way to Pack Your Fragile Items in the Kitchen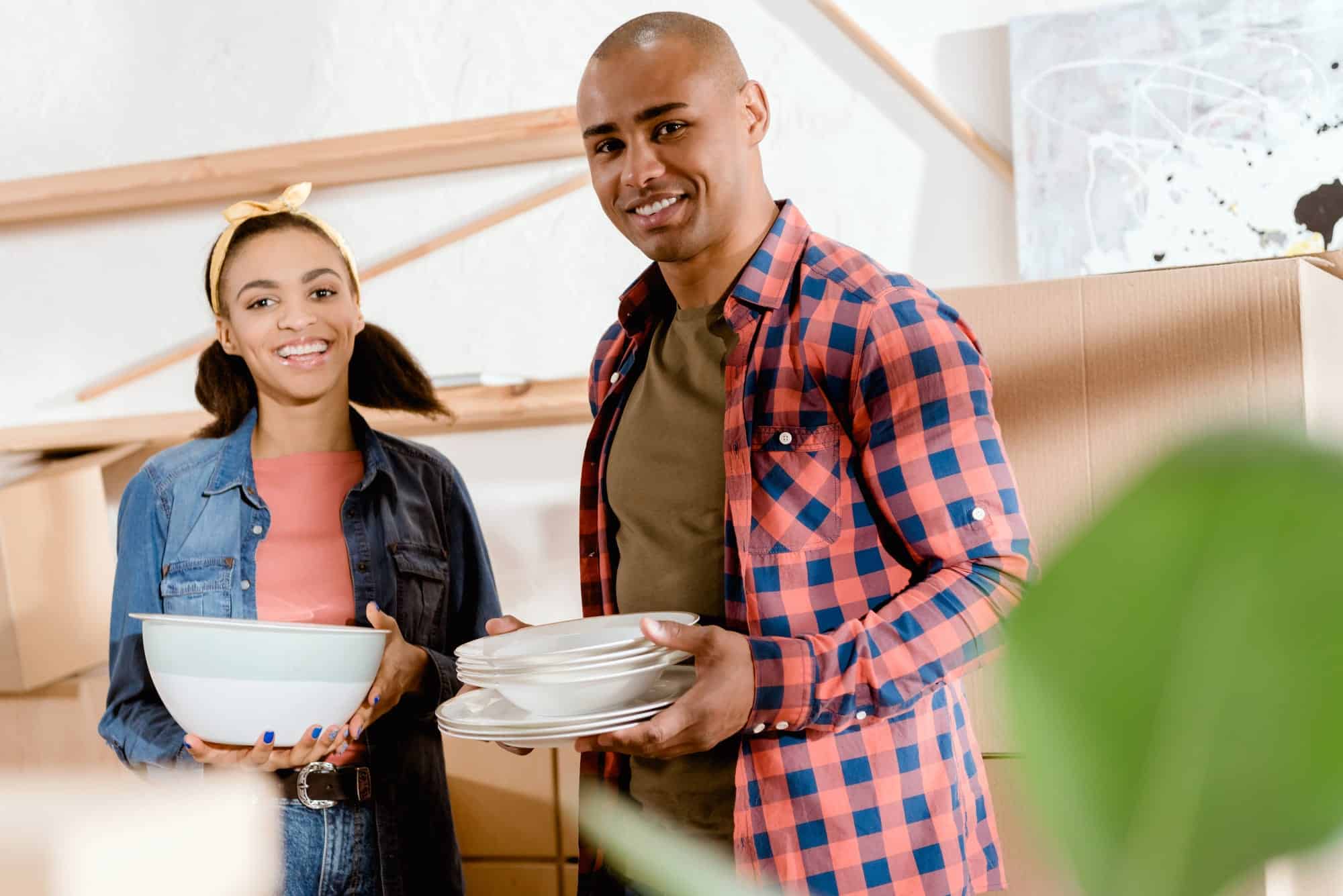 When packing your dishes and glassware the best method would be to use the dish and glass packing boxes and the sleeves that are provided to slide your plates into. If you opt for standard moving boxes:
Reinforce the bottom with tape and use padding inside.
Use a couple of sheets of packing paper to wrap each plate and use paper between the plates for extra padding.
Slide plates in vertically. Fill glasses with paper and wrap them with paper and then bubble wrap.
The Best Way to Pack Your Electronic Devices
Your computers, gaming systems, and home theatre systems are expensive items to replace. You want to ensure that they are protected during your move. Make sure to back up your data to USB sticks. If you have the original boxes, it is best to pack your electronics in them. If not:
Reinforce your moving boxes and include enough padding to keep your items protected.
Photograph your connections to make it easier to reconnect them in your new home.
Protect screens with cardboard, wrap the device with packing paper, and then with bubble wrap.
Use blankets to provide extra protection.
The Best Way to Pack Your Artwork and Mirrors
Secure picture moving boxes for the best protection. Whether you use standard moving boxes or picture moving boxes follow these tips:
Use painter's tape to make an X on the glass section diagonally from corner to corner to protect it. Further reinforce the glass with cardboard.
Use large packing paper or newspaper and add bubble wrap to pack them.
Use padding between each piece and around the perimeter of the box.
Sit Back and Let the Professionals Do the Work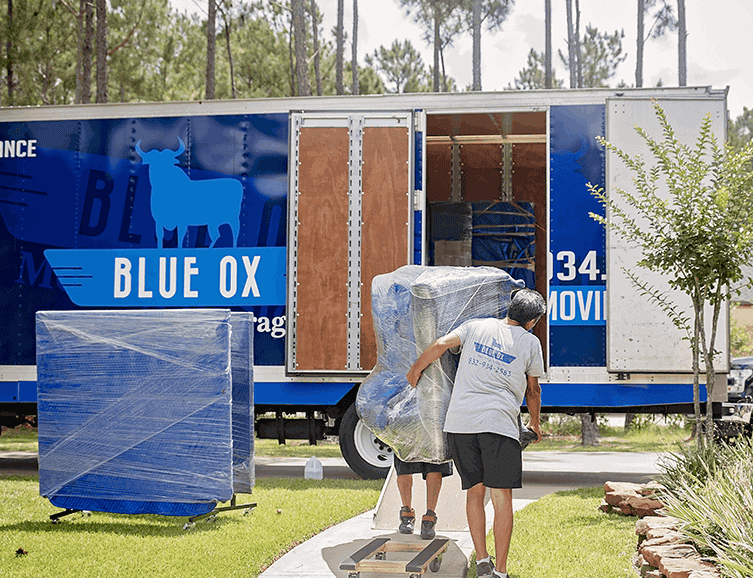 Packing the house is time-consuming and sometimes handling delicate items is better left to the professionals. Blue Ox Moving & Storage offers full-service moving services, we can take care of packing, moving, and unpacking your home. Learn more at https://blueoxmoving.com/packing/.
Your Path to a Stress-Free Move
Making and following a plan, packing early, and preparing for your move make the moving process less stressful. Hiring house movers is your best bet when you are hoping for an efficient and stress-free move. Blue Ox Moving & Storage has been helping our neighbors in Houston and the surrounding area and would love to help you plan, coordinate, and accomplish your next move. Schedule your complimentary moving estimate.