Going green involves making environmentally responsible decisions in every area of your life. Small changes can add up to making a big impact on our planet. If you are dedicated to this endeavor or are dipping your toes in the water with green living with your move, we are here to share information that will help you make your next commercial or residential move a green one.
Benefits & Drawbacks of a Green Move
Every decision you make when planning and executing your move should be weighed – the pros and cons considered. Green moving is no exception. There are a couple of drawbacks to making a conscientious decision to think of the environment during your move. Sometimes making environmentally friendly choices cost a little more, but not always. But one thing is for sure, going green takes some effort and dedication on your part to take the time to plan your move with the environment in mind.
The benefits of going green outweigh the drawbacks. When you are green-friendly you help the environment, reduce waste, and help change the future for the next generation.
Going Green Tips
Lighten Your Load
The first step in any house moving should be to downsize. Aside from this making your move easier and clearing out clutter, also reduces the fuel required for your move. Set aside things that you don't want to take with you into your new home and separate them into categories – to sell or to donate. Either one of these choices is green choices. You are essentially recycling your unused items by donating them to those in need of making a little cash.
1. Donate
Donate items in good condition to Goodwill, Veterans for America, the Salvation Army and check with other local organizations to donate your old books, baby goods and toys.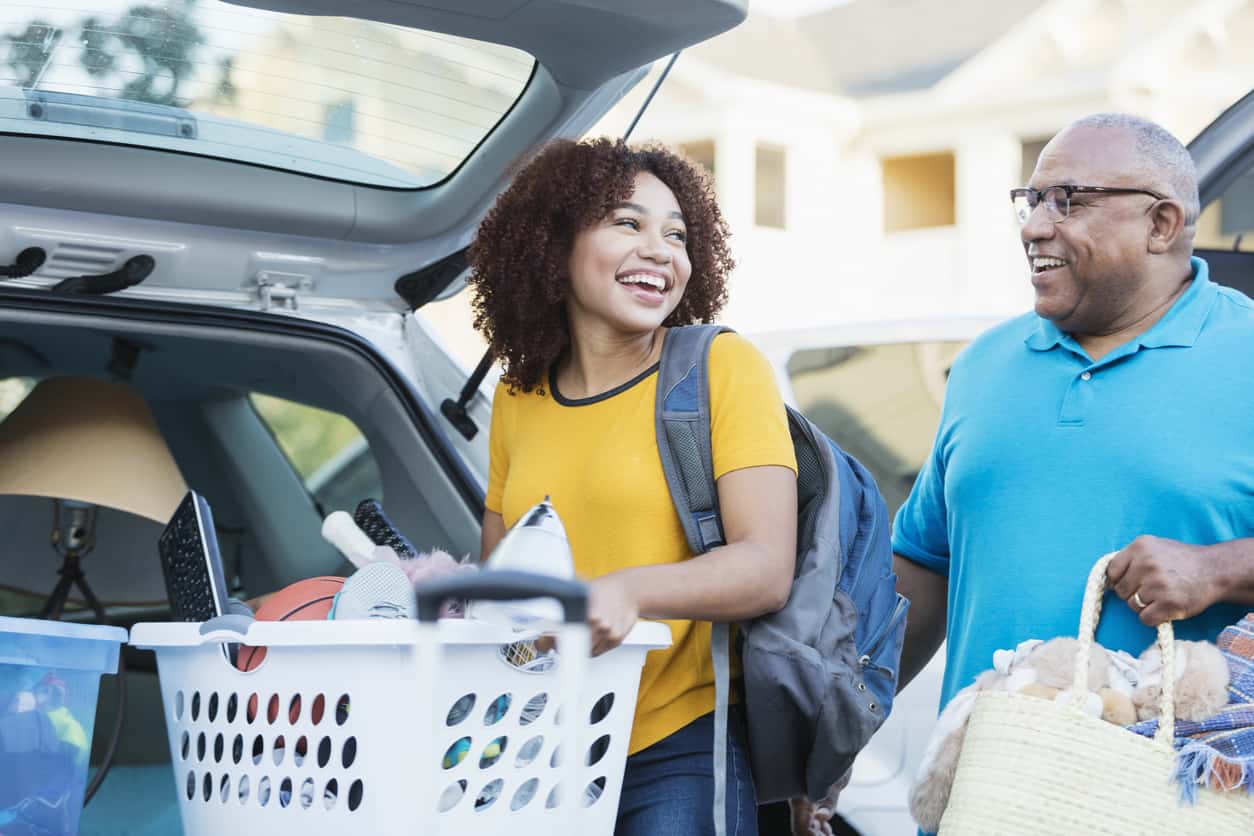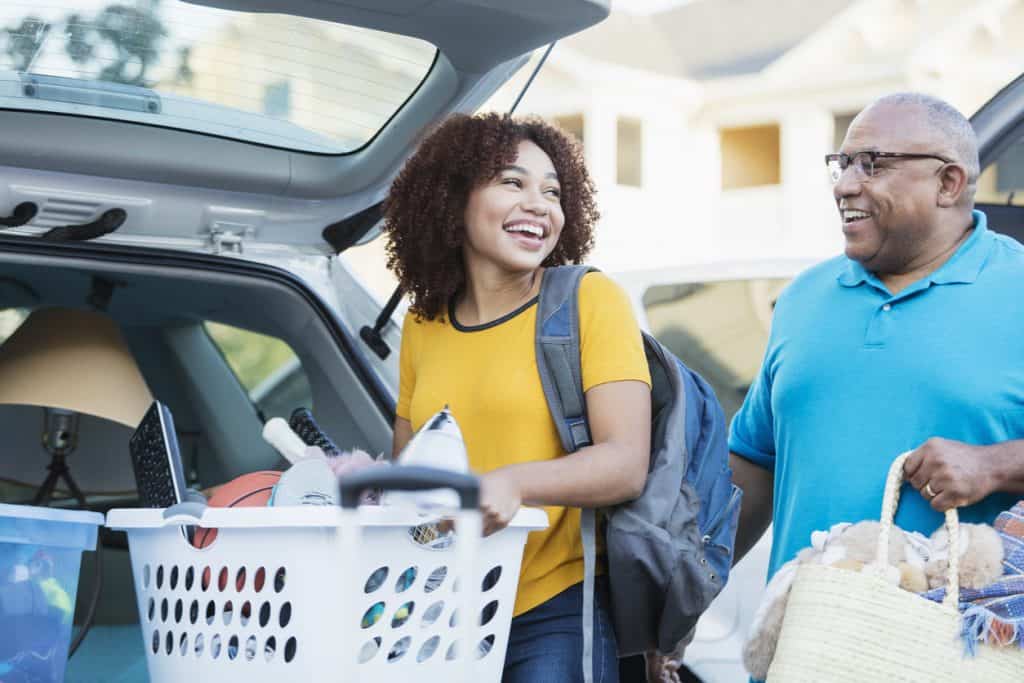 2. Yard Sale
This also means that you will have to use fewer boxes and packing materials. Schedule a yard sale or post them on Facebook Marketplace or Letgo. Recycle glass, plastic, aluminum, paper, and cardboard items that you wish to discard.
3. Hazardous Materials
When disposing of hazardous materials and electronics, consult the Environmental Protection Agency website. These and other items need to be carefully disposed of in a specific manner:
Paint and Cleaning Supplies
Batteries
Antifreeze
Gasoline and Motor Oil
Packing Green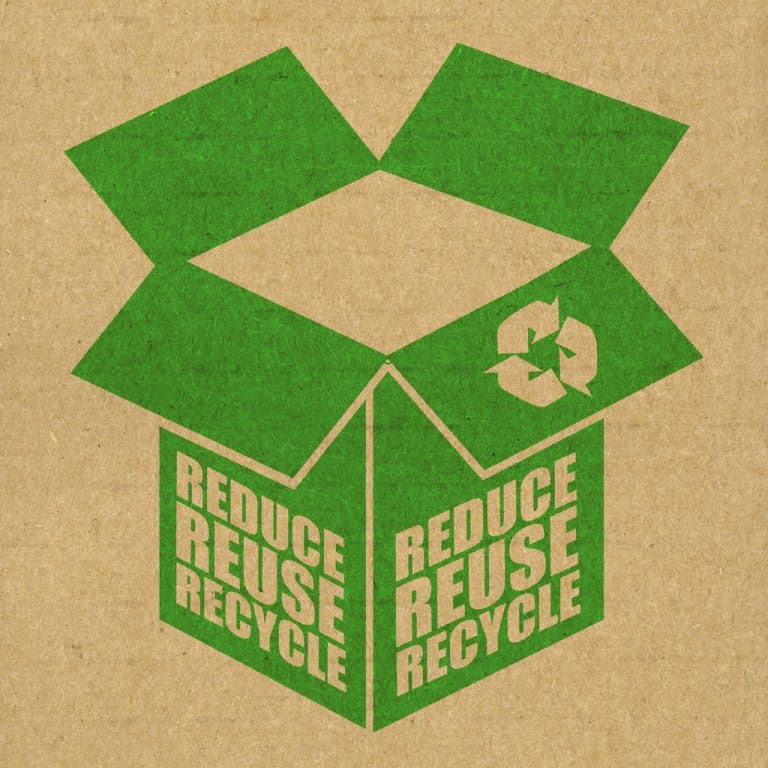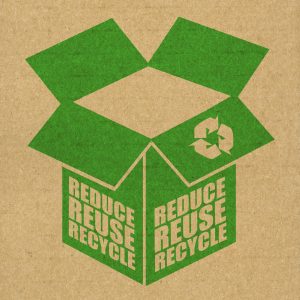 Making the right choices when choosing your packing materials can help you go green. If you purchase boxes, make sure that you choose those made from recycled materials.
1. Find Free Boxes
Look for free boxes that would otherwise be thrown out if you don't rescue them, and then remember to pay it forward after your move. Or search your home or office for leftover boxes. Offer up your gently used boxes on social media or resell websites. If there are no takers, simply recycle them.
2. Reusing Your Boxes
Some ideas to consider for your packing material:
Use them to organize your home by labeling them and using them for storage.
Decorate them later and make them match the décor.
Boxes can also be used as compost for your garden.
During the holidays, you can use the smaller boxes for shipping holiday gifts.
Have a little fun with your boxes by creating fun spaces, like a majestic castle or race car, for the kids or keep them for art projects.
3. Plastic Bins
Another green packing idea is to use plastic bins. These durable storage tools can protect your belongings since you can reuse them over and over. You may already have a number of these around the house. Ask your friends and family if you can borrow theirs for your move. After the move, they can always be used for storage around the house or office.
4. Household Bags
Grab your suitcases, gym bags, backpacks, and suitcases and fill them up for the move. Sometimes your Houston house movers will allow you to leave light items in your dresser drawers. Ask us what you can leave in your furniture.
5. Wrapping Material
Be frugal when using bubble wrap, packing tape and foam, and newspapers. Use only what is necessary to protect your household items. Opt for wrapping your clothing items, dish towels, blankets, and other items made of soft fabrics. Those things have to be moved anyway, let them do a little work during your move. This also helps to save money on your move. Choose biodegradable packing peanuts to cushion your delicate items. When you're done with them, you can recycle them or used them inside a soft pillow cushion for your pets, or save them for art projects.
Being Green in Your New Home
Use LED Light Bulbs
Only Have the Lights on When Occupying a Room
Don't leave your appliances plugged in when not in use
Don't run your water while brushing your teeth or washing dishes
Choose Blue Ox Moving and Storage for Your Green Move
We care about the environment and partner with you to make your move as environmentally friendly as possible. Call us today for your complimentary moving quote.