You'd be hard-pressed to find a city more culturally diverse and affordable than Houston, Texas. The largest city in the state and the 5th largest city in the U.S., Houston, offers more than 80 neighborhoods. Also known as the Bayou City due to the waterways that trickle through downtown streets, Houston is known for its healthcare, space exploration, and oil and gas industries.
The city gave us Beyoncé Knowles, the Quaid brothers, Patrick Swayze, and George W. Bush. And it's full of entertainment experiences with a vibrant arts district, theatre scene, and museum district as well as sports venues and fine dining.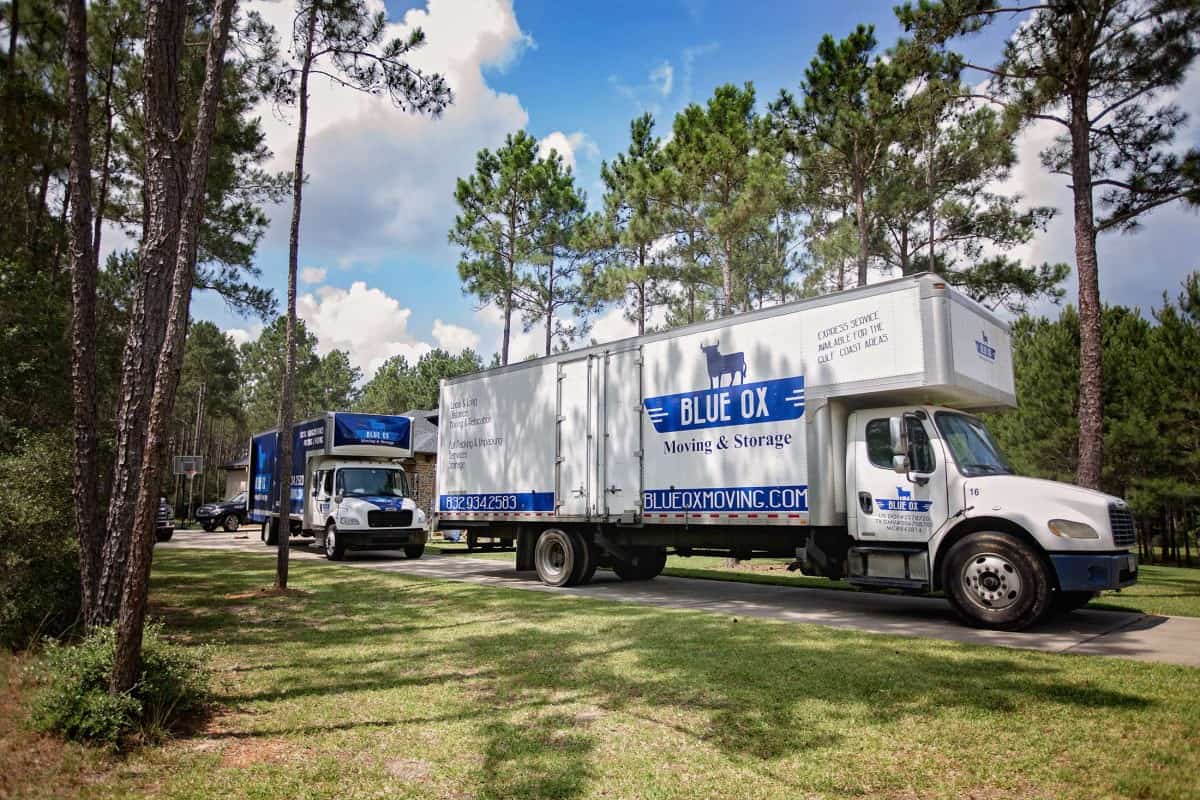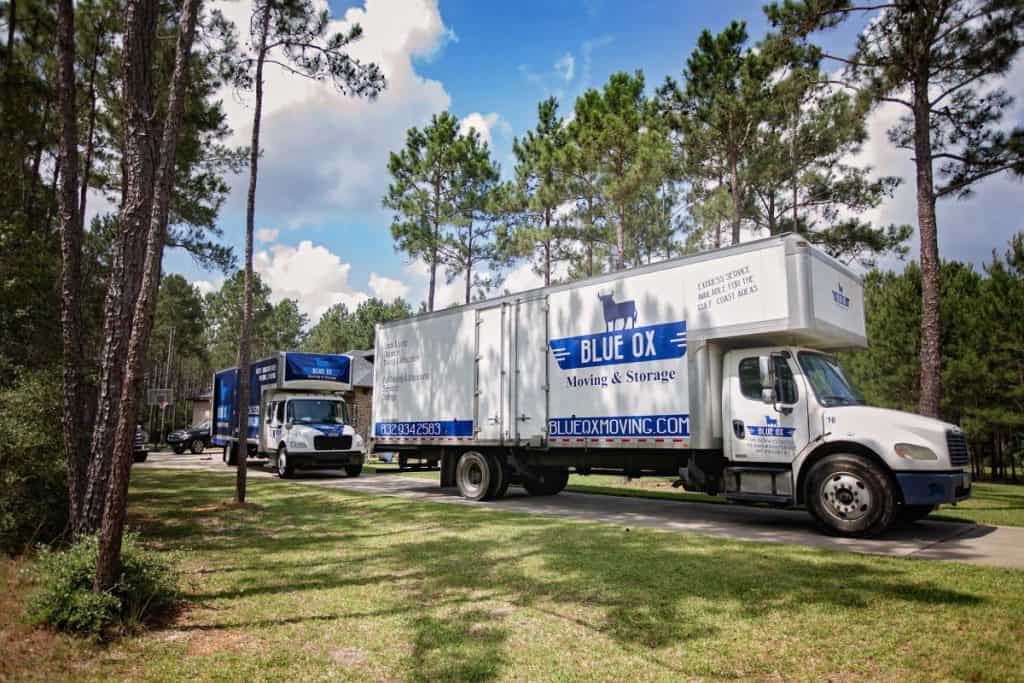 Houston Area Real Estate and Communities
You're sure to find a home you'll love in one of Houston's beautiful communities. Houston offers a variety of living spaces, whether you are looking for urban development or suburban comfort. One of the most affordable real estate markets in the US, with a median home price of $276k, Houston, is a competitive market. Most neighborhoods in Houston offer ample yard space and spacious streets.
Right in the heart of Houston, you will find these well-established communities:
The Memorial and Washington Corridor offers quick commute and new development and has held on to the charm that it claimed throughout its history.
This community in the heart of Houston offers excellent shopping, dining, and nightlife.
You'll find lofts, townhomes, and a few single-family options nestled within the great shopping and dining the area is known for.
This prestigious family-friendly neighborhood is home to Rice University, stately homes and is just 15 minutes from downtown Houston.
The historic hip community offers nightlife, restaurants, and charming homes. In addition to the historic homes it is known for, there has been plenty of new housing development bringing in new residents like never before.
That's the moniker for East Downtown. The niche community is an urban area that has been revitalized with street art and contemporary development.
This high-end community offers solace from the city surrounding it. Full of mansions and large estates, the area is nestled within the trees and bayous that line downtown Houston.
Second Ward
With a new light-rail system, Dynamo soccer stadium, and the Original Ninfa's Tex Mex restaurant, the area has been transformed from an industrial area to a thriving community of condos townhomes.
Garden Oaks/Oak Forest
Offering spacious lots, this community boasts craftsman cottages and bike trails.
The Basic Necessities
Houston offers its residents the power to choose electric, cable, and cable providers.
Here are Houston's telephone, cable, and internet providers:
Xfinity
AT&T
Century Link
Spectrum
Property taxes in Houston
The Harris County Tax Assessor-Collector handles property taxes in the Houston area. Find out more about your property taxes at hcad.org.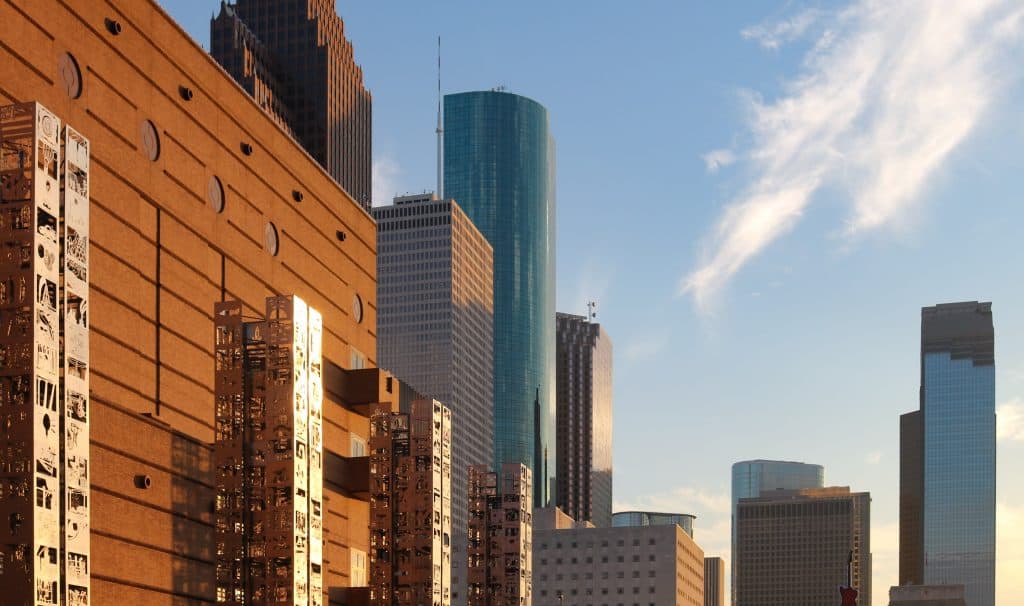 Schools and Universities in Houston
Houston is home to the largest school district in Texas, with 283 schools under its umbrella. The Houston Independent School District offers specialized vocational schools, including the DeBakey High School for Health Professions and Carnegie Vanguard High School. The area also has over 80 private and 160 charter schools to choose from, including Incarnate Word, Duchesne Academy, and the AWTY School.
Several top universities call Houston Home, including The University of St. Thomas, Rice University, and the University of Houston.
Business and Recreation in Houston
Houston offers the best in healthcare and has a bustling health care industry. Located just south of downtown Houston, The Texas Medical Center is the largest of its kind globally. As the city's second-largest employment hub, the Medical Center is home to the MD Anderson Cancer Center, Methodist Hospital, Baylor College of Medicine, Texas Children's Hospital, and the Texas A&M University Health Science Center. The Houston job market also encompasses the oil and gas, aerospace, and tech industries.
Upscale dining and shopping can be found at the Houston Galleria, the largest shopping center in Texas. Foodies have plenty of dining options to choose from in the Houston area, with Tex Mex and BBQ as what the city is known for. There are also ethnic cuisine, award-winning chefs, and great seafood and vegan fare.
Houston is also beginning to be a hot spot for food trucks, and it's not just about the tacos anymore. You can grab quick meals of every kind from these mobile, and sometimes permanently in place, eateries. Beer lovers have Houston's own Saint Arnolds Brewery and Karbach right in their backyard.
There are plenty of choices for getting outdoors, including the beautiful Discovery Green, Memorial, and Hermann Parks, with designated dog parks within the greenspaces.
For culture, venture into the Museum District that offers 19 museums, and the Theater District with venues offering shows all year round. The Downtown Aquarium and Houston Zoo are where to find underwater exploration and wildlife viewing. Be sure to check out the Houston Livestock Show and Rodeo. This 20-day event brings to town top performers, rodeo champions, and a carnival and barbecue cook-off.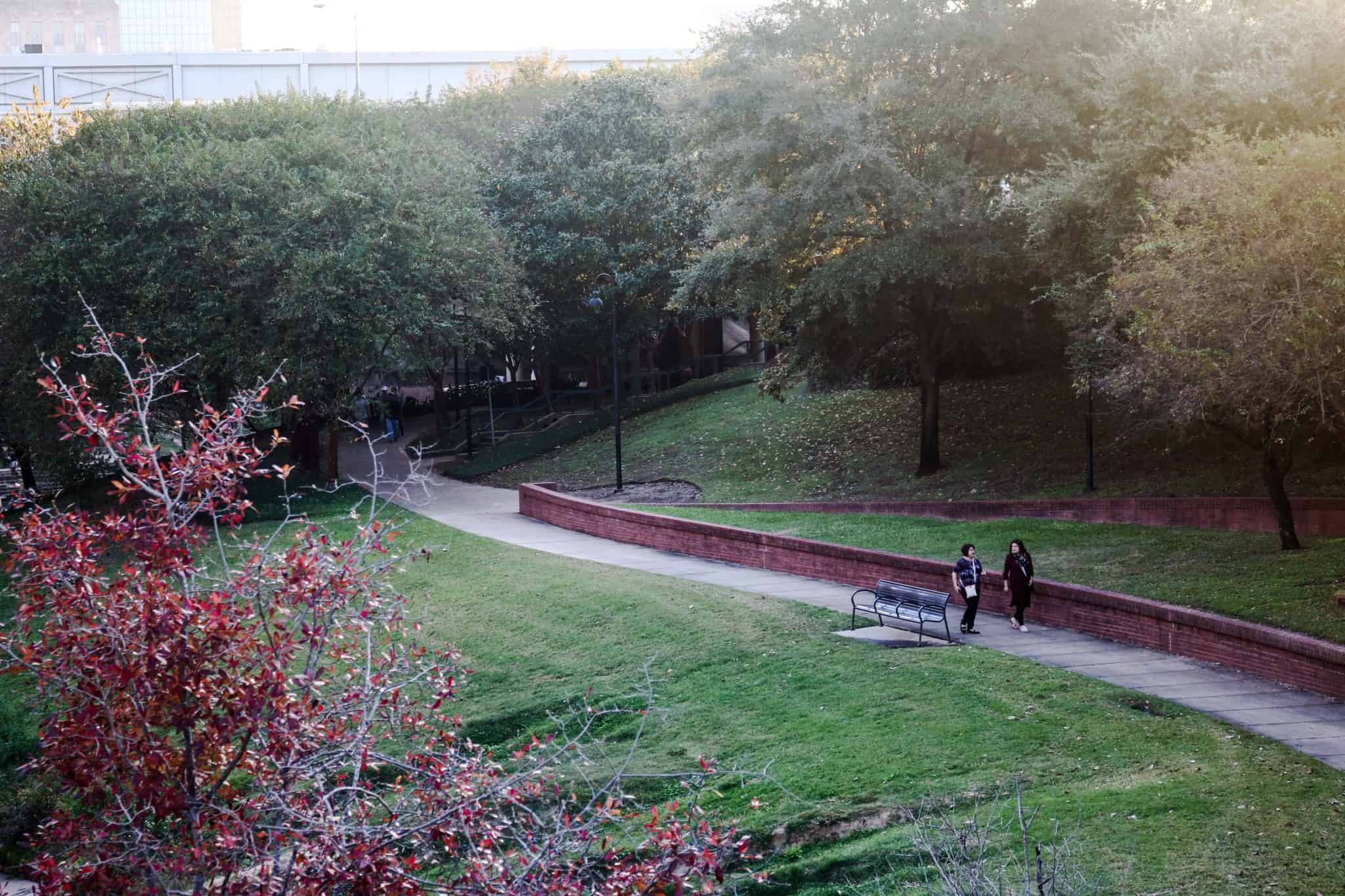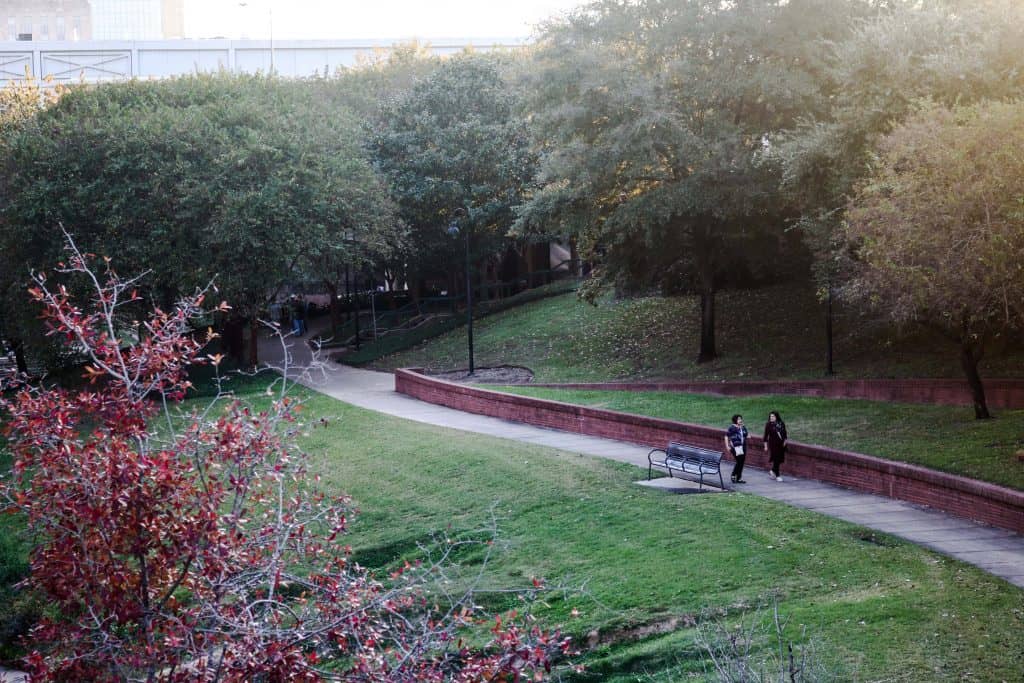 Ready for your move to Houston? Begin by researching movers in Houston. Choosing to work with a professional mover will reduce the stress and make your transition into your new home a smooth one. Anything that professional movers can take off your hands, the better. House movers in Houston can also do all the packing for you and provide needed storage solutions! Get started by checking out the Blue Ox Ultimate Moving Checklist to help you get started with your packing.