When packing for a move, we like to focus on getting everything packed in our living space. But we often forget about the garage. Packing your garage is a big job and can seem daunting. It's often left until the end, but it doesn't have to be.
In this article, we provide you with the plan, starting with preparing everything and helping you work through the process of getting your garage ready for the move.
Before You Begin Packing Your Garage
1. Declutter And Trash What You Don't Need
Start by ensuring the only things remaining in your garage are the things you need to take with you to your new home. Start by organizing the garage. Make three sections of your garage;
Things you will take to your new home.
Things you'll donate like old bikes, sports equipment, and garden tools.
Things that need to be hauled away and trashed.
Items that you can sell in a garage sale.
2. Consider Holding A Garage Sale
Along with the things in your home you no longer need, you can make extra money that can help with the cost of your move. Those things in good condition sell by listing them on an online garage sale site or holding a garage sale at your home. Clean off all items, label them with prices, and advertise your garage sale.
Gather Packing Supplies
When you begin to pack, you'll want to move smoothly throughout the garage so we recommend having your packing supplies organized. This might, include:
Bubble Wrap
Packing Tape
Tie-Downs
Nylon Rope
Small, Medium, and Large Storage Bins
Movers Pad
Markers and Labels
Lawn Trash Bags
Freezer Bags and Sandwich Bags
Dolly
Moving Boxes
Packing Paper
Scissors
Clean, Inspect, & Categorize Your Items
The cobwebs and dirt in your garage can be a challenge when packing your garage and you certainly don't want to bring them with you. We recommend a quick wipe-down with a damp towel before getting each item ready for transport. You will thank yourself later when you unpack at the new house without having lots of dirty things cluttering up space inside as well
Categorize all items into groups like garden, tools, sports, etc. Sort your remaining items into categories, cleaning them along the way.
Prepare tools with blades by removing them and packing them together with rubber guards or bubble wrap. Shears and spades should be wrapped for safety.
Pack By Category
Hand Tools
Pack hand tools into a heavy-duty, small moving box or storage bin. Wrap and add several layers of packing tape to the bottom of the boxes. If you have the original packaging, it's best to use them.
Hand tools can be heavy and unwieldy so you'll want to keep them in small boxes so as not to make the boxes so heavy you can't lift them.
Remove all detachable parts and wrap the cords around the tools or use ties to keep cords close together. Blankets can keep equipment grouped together. You roll your rakes, brooms, and shovels into blankets or leave them loose. Use twine rope to keep them secured.
For smaller tools, use small plastic containers, wrapping your hammers and screwdrivers in bubble wrap. If you can store your tools in your tool bag, that is the best option. For more help in packing your tools, check out our guide to moving your tools.
Nuts, Bolts, Nails, & Screws
Small pieces like nuts and bolts are best packed into a sandwich bag. Label them, so you'll know what each bag contains.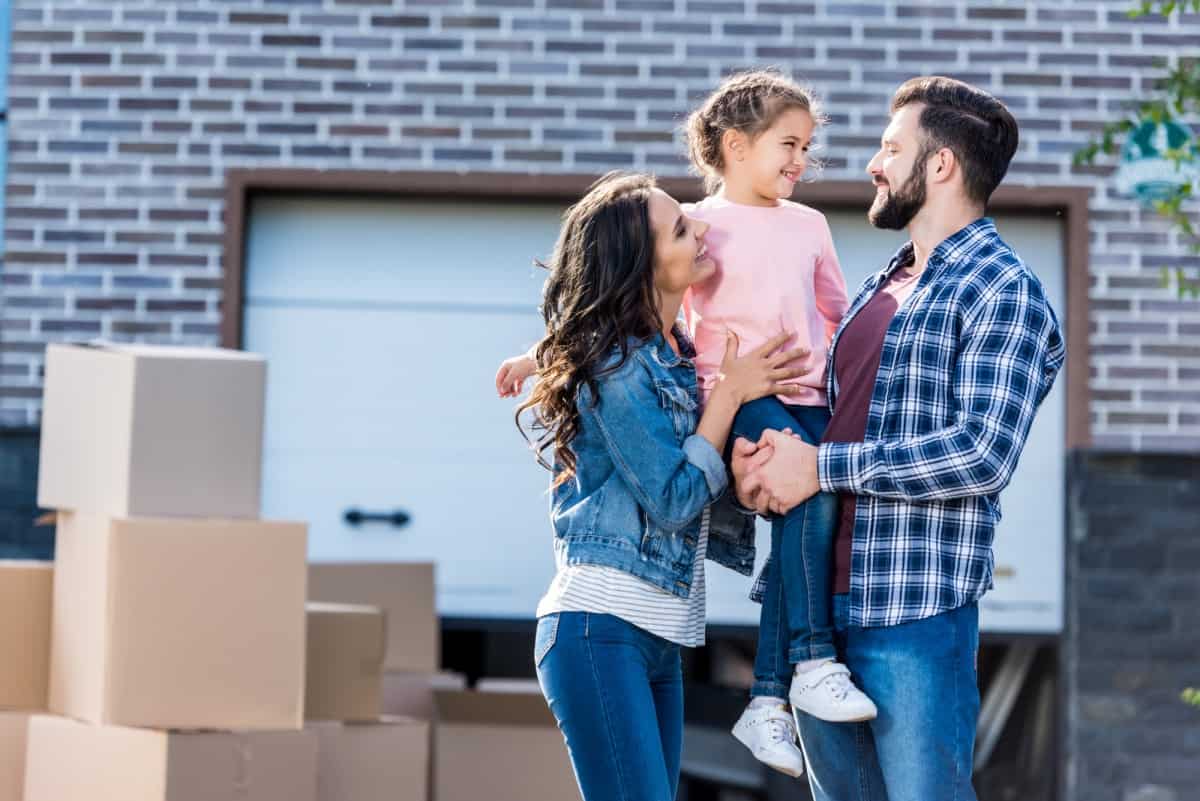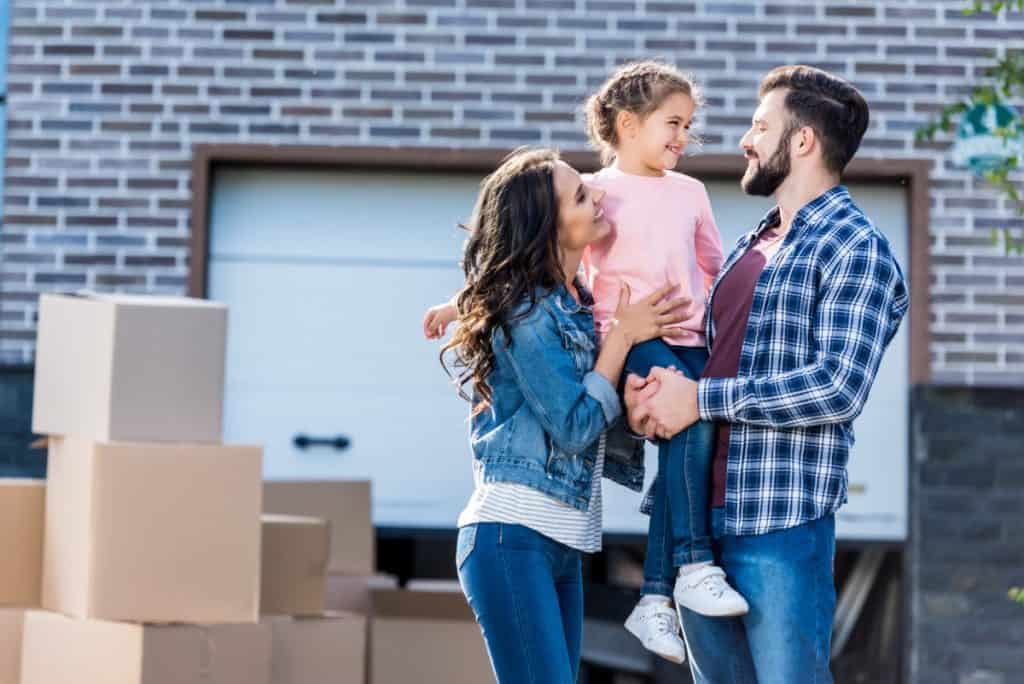 For Garage Items That Can't Be Packed
Lawnmowers. Drain the oil and gas and remove spark plugs.
BBQ Grill: Dispose of charcoal, wood chips, and other items. Spray it out to remove all the grease and ash.
Portable Tool Chests: Empty them as they are cumbersome when full. Wrap them with movers' pads or bubble wrap.
Patio & Pool Furniture: Disassemble and stack your patio furniture. Store the cushions in a moving box.
Refrigerators & Deep Freezers: Clean, dry, and defrost large appliances like refrigerators. Wrap them with movers' pads or blankets to keep them protected.
Bicycles: If you are moving long-distance, consider disassembling them, and removing the handlebars, wheels, and pedals.
Pack A Move In Bag
You don't want to fumble through packed boxes to find the tools you need when you get to your new home. We suggest creating a move-in tool bag to include:
Hammer
Drill
Pliers
Screwdrivers
Level
Stud Finder
Wrench
Utility Knife
Trash Bags
Don't Pack Hazardous Material
There are some things moving companies cannot move to your new home. Make sure you dispose of these things properly before moving day.
Oil & Gas
Pesticides, Herbicides & Fertilizers
Charcoal
Aerosol Cans
Paint & Paint Thinner
Explosives, Corrosives, and Flammable Substances
Propane Tanks
Cleaning Solvents
Car batteries
Pool Chemicals
Blue Ox Moving & Storage is Here to Help
We have been helping our clients prepare for their moves and delivering outstanding moving services in Houston and the surrounding communities for over a decade. To get started with your move, request your complimentary moving estimate today. Download and follow the Blue Ox Moving & Storage Ultimate Moving Checklist to keep you organized and get everything done!
Blue Ox Moving & Storage provides expert and efficient, hassle-free moves, and we can't wait to serve you! If you're wondering the best way to pack and prepare tools, call our team at 832-934-2583.