When you are preparing for your move, packing your garage can seem like a huge endeavor. Setting a following plan of action outlining how you will handle each part can make the task relatively simple. Your plan must start with making the load lighter and organizing.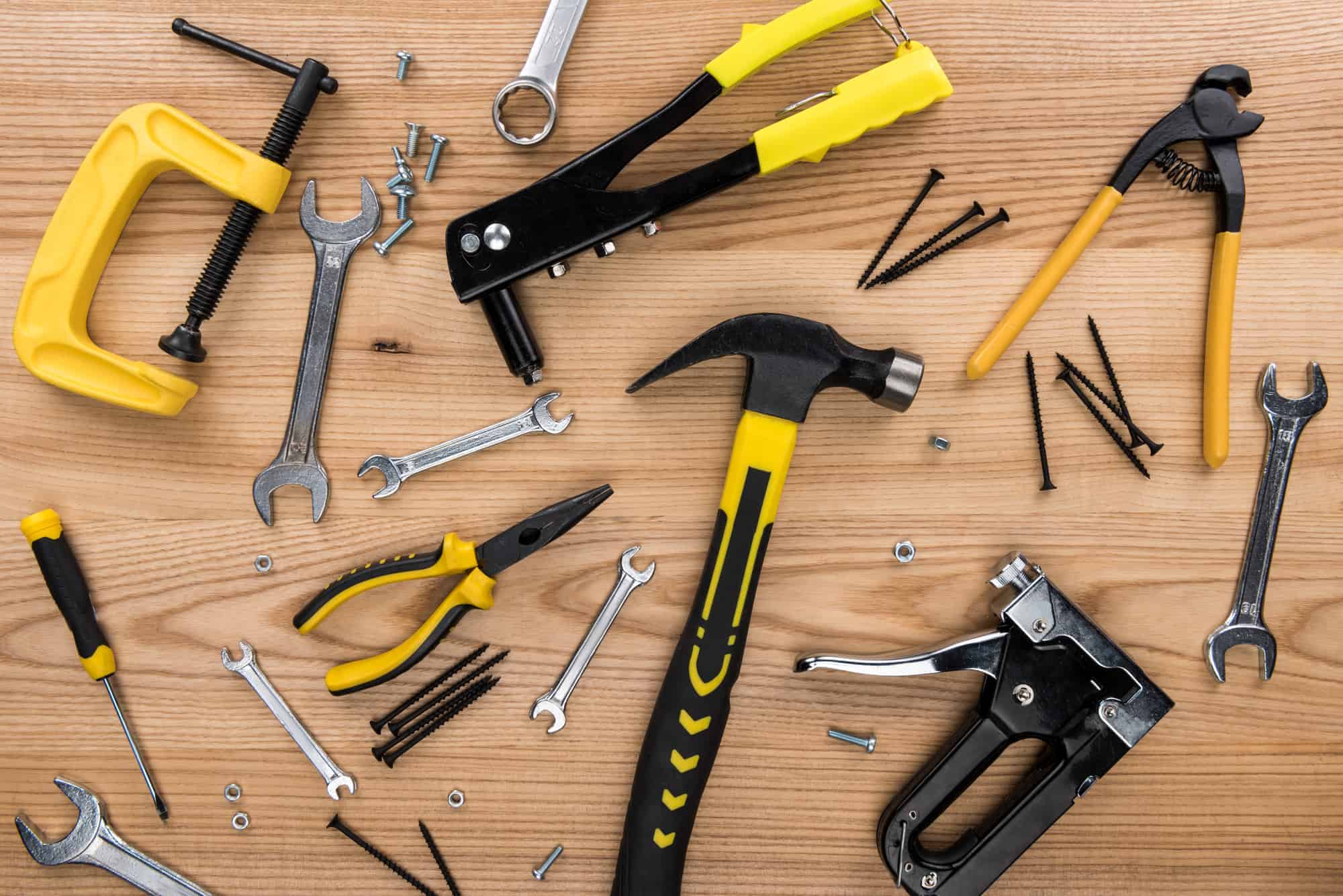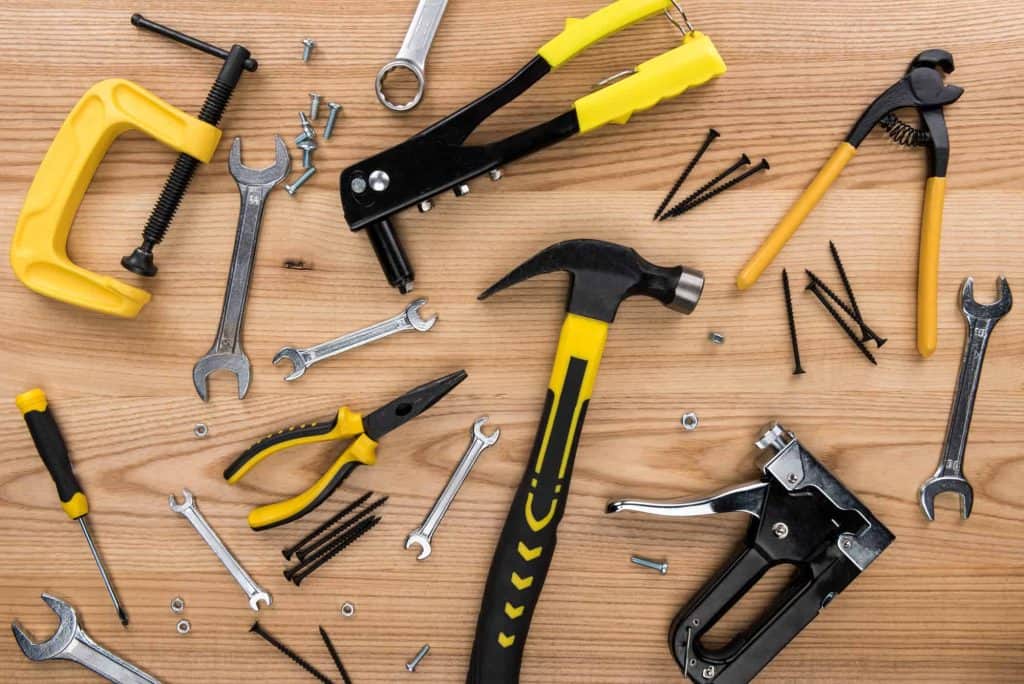 Then make a strategy to methodically working through every section of your garage to get the job done quickly and efficiently. Here we share ten steps to moving your tools the right way to ensure that they get to your new home in working order.
Declutter Your Garage
First things first. You want to make sure that everything currently in your garage needs to be making this move with you. Doing this requires getting a clear picture of what you have. Lay items out, making three categories of items:
Tools that you will take with you
Tools to give away or trash
Lay them out on the driveway so that as the garage clears out you can get a better
picture and use that area to store what you have assembled until your moving day.
Moving is a great reason to purge throughout your house, and the same applies to your garage. Take this opportunity to check out what you have and want to keep, and those things that you no longer need. If you have the time, schedule a garage sale.
If you do not have the time to hold a garage sale, post them on listing sites or donate them. Things that do not move at your garage sale can be donated or placed on the curb for anyone to take for free.
Gather Your Packing Supplies
Mover's Wrap
Bubble Wrap
Packing Tape
Ratchet Straps
Tie Down Rope
Nylon Twine
Storage Containers small to large
A Quilted Pad
Markers for Labeling Boxes
45 Gallon Heavy Duty Trash Bags
Organize Tools and Categorize Them as Packable and Unpackable
Those large items that cannot be packed into boxes include:
Lawnmower & Weed-Eater – These tools both need to be secured with ties or rope.
Grill – Before you move a grill, it is important to dispose of charcoal, wood chips, and refuse. Clean it out with a water hose to get the grease, ash, and soot off it.
Rolling Tool Chests – these need to be emptied before moving. Wrap them with blankets or movers wrap. You can also use blankets secured by rope or tie downs.
Large Tools – Brooms, rakes, and shovels should be tied together with zip ties and wrapped in a moving blanket secured with duct tape.
Clean and Inspect Your Tools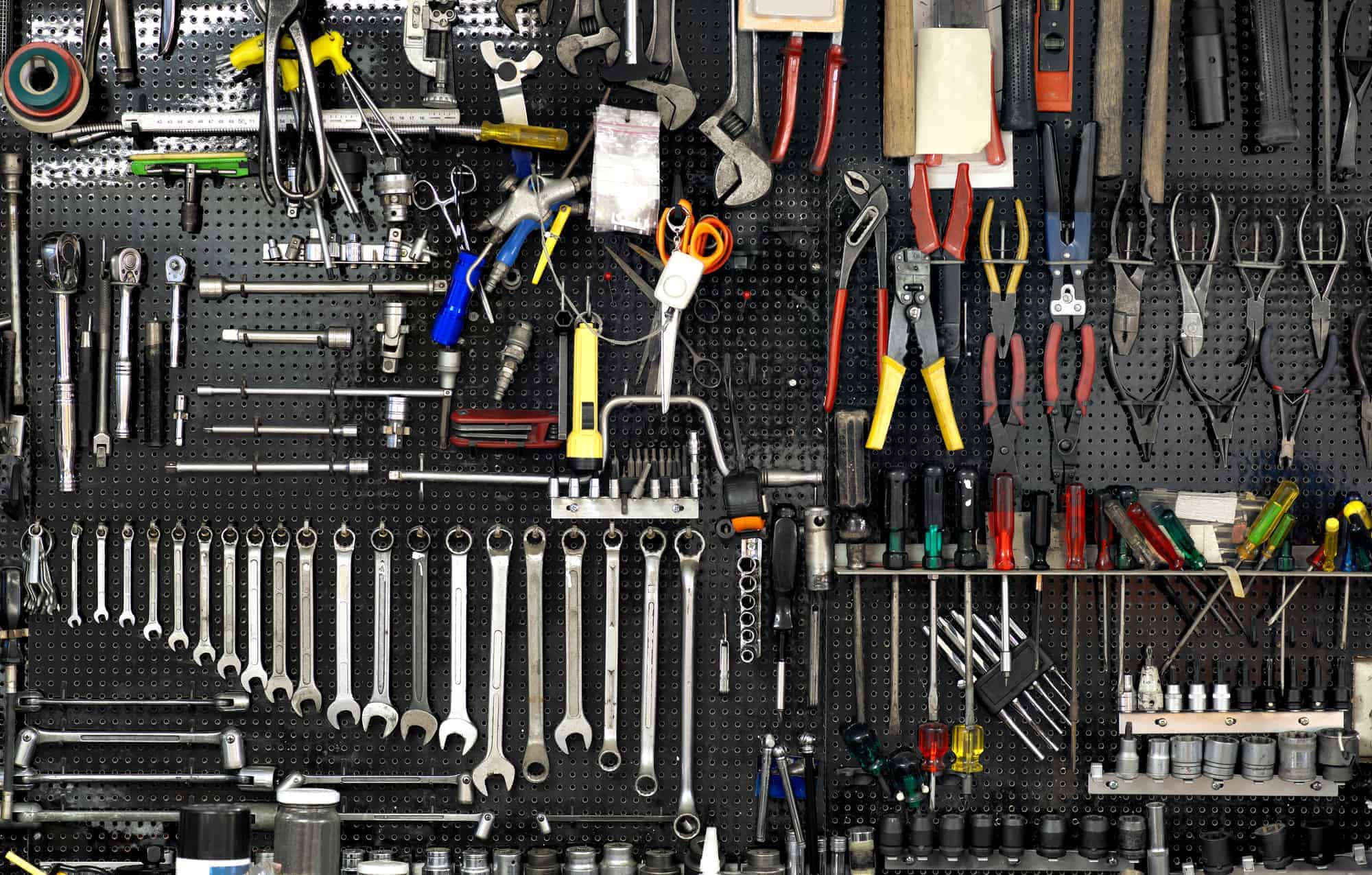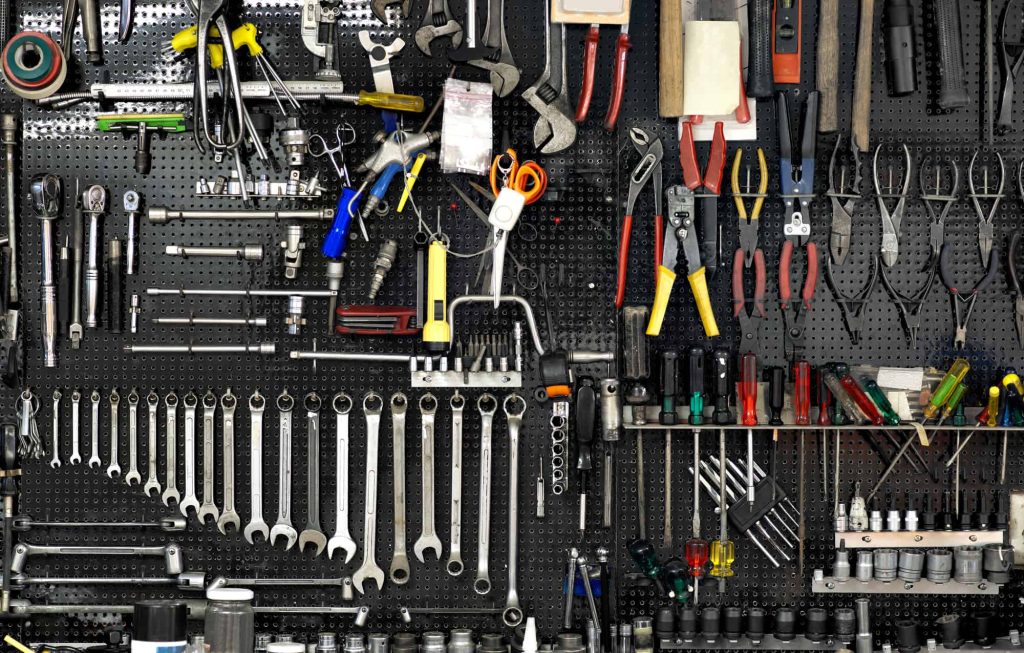 Clean the dirt and grease from your tools, preparing them for their new home. Clear them all of dust, mud, grass clippings, cobwebs, and other things that build on tools while in use or sitting in the garage. Wear gloves when doing this as spiders seem to always be able to find a home in garages.
Think Safety
Remove Gas, Oil, and More.
Next, you will dispose of hazardous materials. Moving companies will not transport them. Oil, gas, pesticides, herbicides, fertilizers all need to be disposed of properly before your move. Or you can simply move them yourself. Other things that need cannot be moved by your movers include:
Charcoal
Aerosol cans
Paint
Explosives
Corrosives
Tools with fuel in them
Fertilizer and soil
Propane Tanks
Remove Blades and Bits
Circular saws, table saws, and other motorized saws are safer to move when the blades are removed. This also keeps them safe from damage. Put rubber guards around the teeth of saws. Saw blades should be packed upright. Remove drill bits and pack them in pierce-proof containers.
Packing Your Tools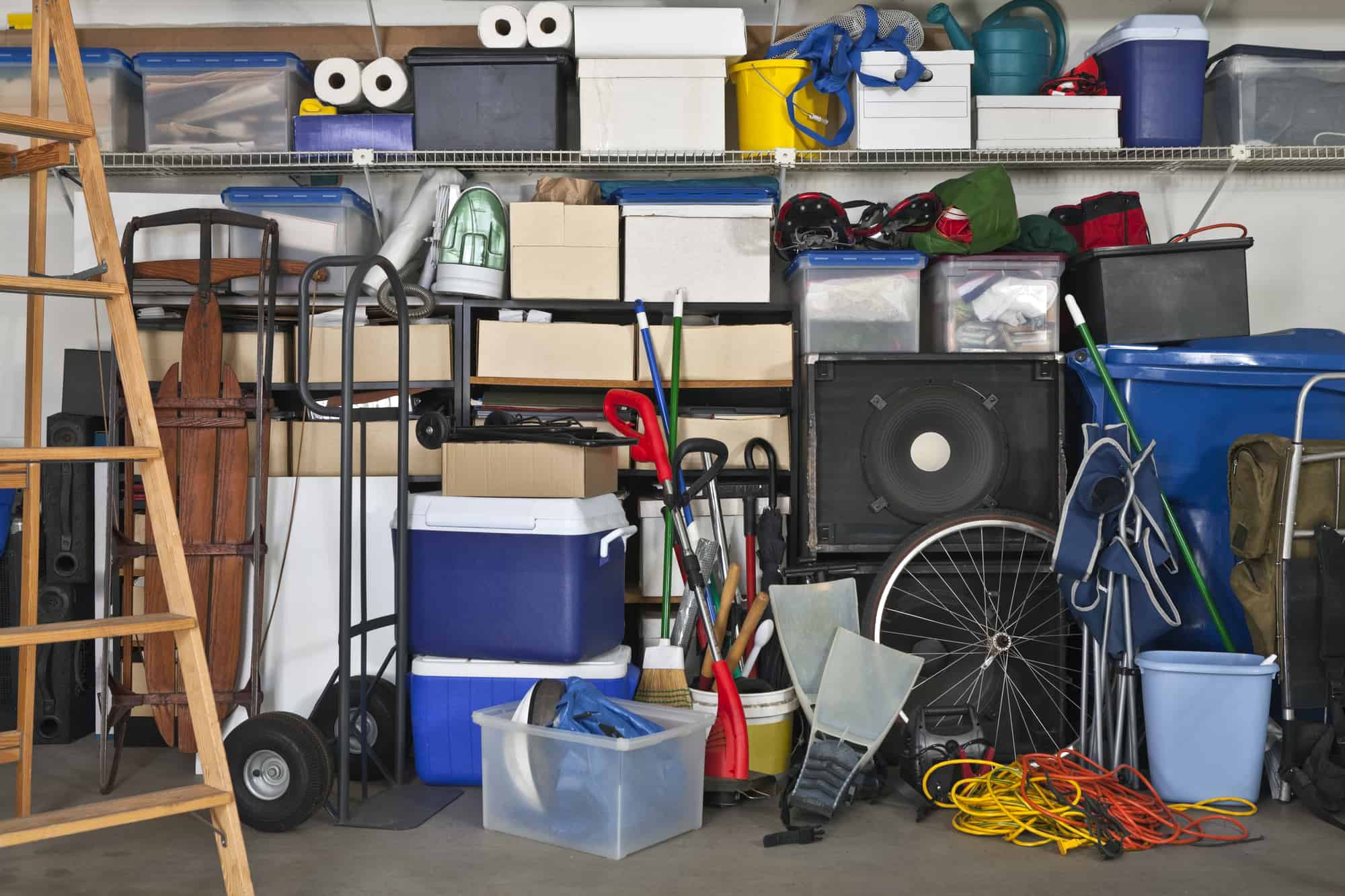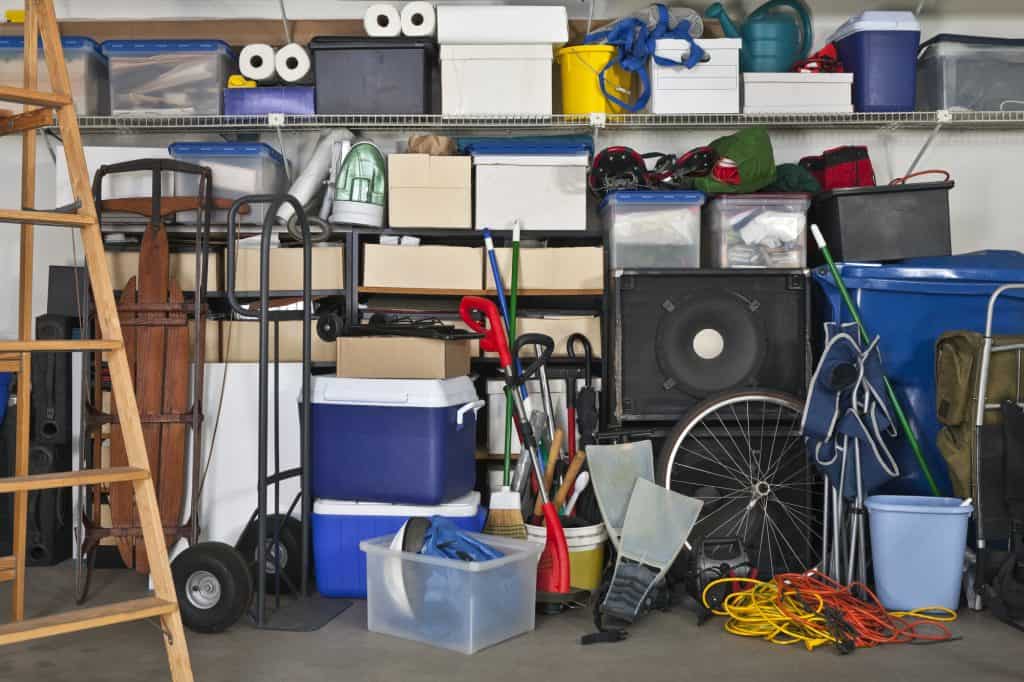 Packing Power Tools
Box your hand and power tools in small moving boxes. If you still have the case that power tools came in, it is best to use them. Before packing, drain the gas from them and disassemble batteries and cords. Wrap the tools in bubble wrap.
Packing Garden Tools
Use small moving boxes for your hedge trimmers, garden shears. If a small box is not big enough, try medium. Make sure you wrap and secure them with packing tape. Learn more about moving your plants and other foliage at https://blueoxmoving.com/how-to-move-your-garden/.
Packing Hand Tools
Hand tools in a toolbox can remain if they do not make the box too heavy to move. Otherwise use plastic storage containers. When packing hammers and screwdrivers wrap them in movers wrap or bubble wrap. Or you can store them in a plastic tub, sealing the top with duct tape. To fill any gaps within the tub, use newspaper, moving paper, or bubble wrap.
Packing Nuts & Bolts
Nuts, bolts, and small pieces should be packed in a zip lock bag. Label them as you go to keep them organized. You want to be able to find them when you get to your new home.
Get Your Move-In Tool Bag Ready
When you are packing, make sure to put aside tools that may be needed on the day, or
the days immediately following, your move. Include in your Move-In Tool Bag:
Hammer
Drill
Pliers
Screwdrivers – Both Phillips and Flathead
Level
Stud Finder
If you should have questions while preparing your tools for moving, feel free to give our experts a call at 832-934-2583. We have been fielding these questions for our clients for years and are proud to be able to help you make the best decision regarding every aspect of your move.
Blue Ox Moving and Storage offers exceptional moving services in Houston and the surrounding communities. Our professional team can handle your moving and packing needs. We invite you to get started on your complimentary moving estimate. When you want your move to be handled expertly and efficiently, hire the best movers in Houston for a hassle-free move. Blue Ox Moving and Storage cannot wait to serve you!