When moving, you may need to store your items for a while. Many people have heard of self-storage, but few know about a more affordable option – vault storage. When you're planning your move or need to get your home organized for another reason, Blue Ox Moving & Storage is here to help. Here we share all you need to know about vault storage and why it may be right for you!
What is Vault Storage?
Vault storage involves placing your important possessions into a vault and sealing it for storage. This allows your moving company to arrange and stack stored vaults in their facility during a home move while in transition. Vaults are also a great solution if you need short-term storage (for less than a month) while waiting on closing or construction to be completed in your new home. Before storing your belongings, they are wrapped and padded for their protection. It is primarily used for items you won't need access to for months.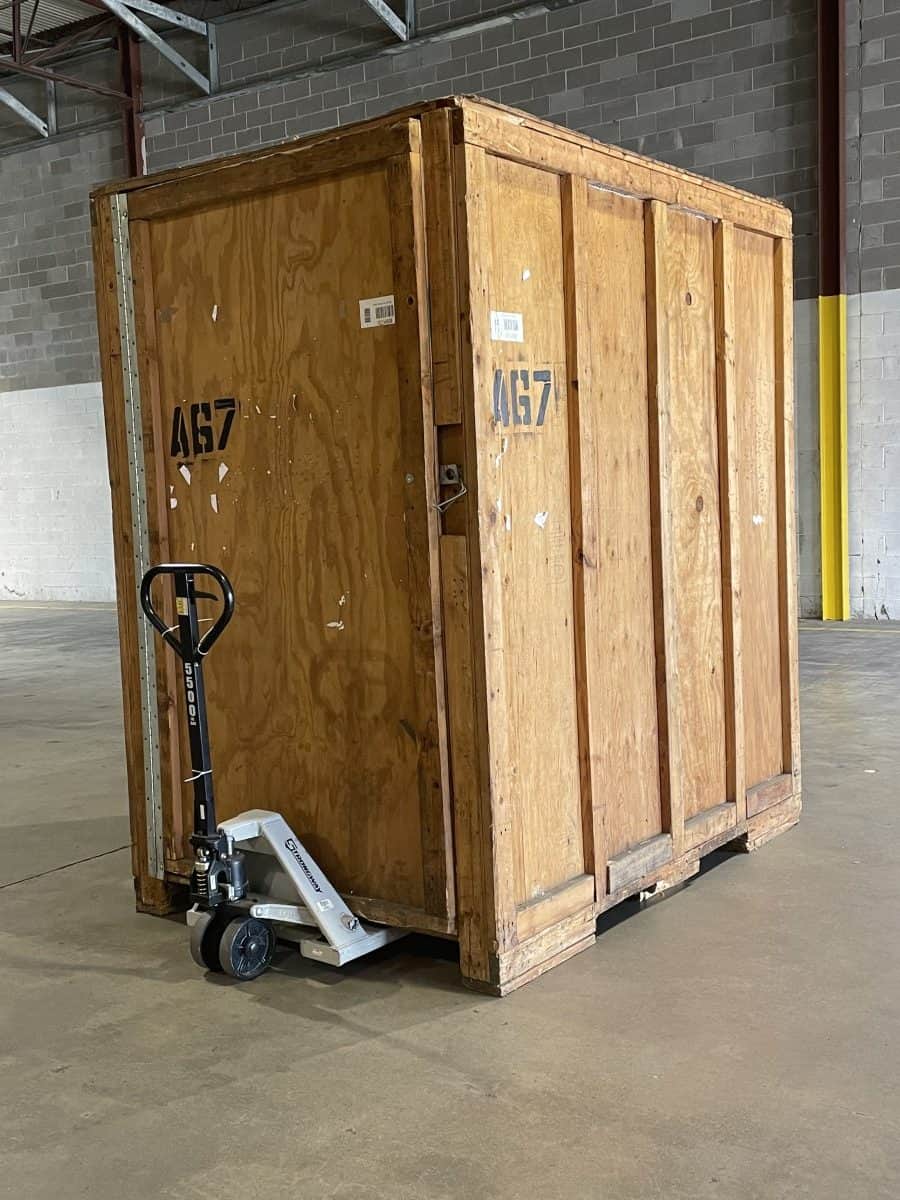 Blue Ox Moving & Storage offers a private climate-controlled and secure location for your temporary storage needs. We manage the logistics of your move and get your belongings to our location until you need them.
When is Vault Storage Useful?
Blue Ox Moving & Storage clients use vault storage for specific situations, including the following:
Home or Office Renovations
While having your home renovated, store the contents of that room in a storage vault. This allows your renovation crew the space to work and ensure that your belongings aren't crammed or damaged by storing them in other rooms in your home.
Home Staging
Realtors often suggest that homeowners stage their homes to make them more appealing when putting them on the market. Blue Ox can collect your items and store them while your house is on the market. When your home sells, we can deliver them to your new home.
International Transfers or Travel
If you've been transferred to an international destination for work temporarily or traveling abroad, a storage vault can keep your belongings stored until you complete your assignment and return to the US.
Moving Delays & Downsizing
If you will be moving out of your home but not moving into a new build for several months, storage vaults can keep the things you will need after your move safe. You have a long-term plan of building a custom home, and you need to lease a smaller place in the meantime. Storage vaults are great for keeping your things in good shape in the meantime.
The Benefits of Vault Storage
Vault storage offers many benefits, including the following:
Delegating the Packing and Moving Tasks
Blue Ox Moving and Storage will carefully wrap and pack your belongings into the vault and move it to our secure location. Our experts regularly prepare vaults and store them securely in our climate-controlled storage facility.
Inventoried Vaults
Our team takes inventory of all items stored in your vault. We also inventory your storage vault when it arrives in our facility.
Affordable Rates
Vault storage is usually a less costly option as you will only pay for the space you need instead of paying for spaces that may not be appropriate for your needs.
Secure Location
While stored in our secure warehouse, your vault is only accessible to authorized staff. We also have surveillance operating 24/7. When storing your items in a self-storage facility, anyone has access to the units at any time of day. With our vault storage method, we clamp your vault shut and stack it with the other vaults making it hard to access.
Vault Access
You can access your storage unit by making an appointment with our staff. We will escort you to your vault so that you can get to the things you need.
Choose Blue Ox for Your Moving & Storage Needs
When you need short- or long-term storage and don't need regular access to your belongings, a Blue OX Moving & Storage Vault is the best way to protect your belongings. For peace of mind and less hassle, let our moving and storage professionals pack, inventory, and move your possessions into a storage vault in our climate-controlled storage facility. Our team takes the same exceptional care with vault storage transports as they do with our moving services.
Blue Ox Moving & Storage has been helping our neighbors in Houston and the surrounding communities settle into their new homes for years. We would love to do the same for you and your family. When you choose full-service moving and storage services, our professional team will inventory, protect, load, and transport your vault to our warehouse. For expert home moves and secure storage solutions, call us at 832-934-2583 or schedule your complimentary consultation online today!