While preparing for your move you may discover that you require extra storage. Storage space can be useful during your move. When you need to temporarily store your items until your new home is ready or you're downsizing and need to keep a few treasure items safe having a secure place to store your items is important.
If you're shopping for a storage solution, you'll see the two most popular are storage units and PODs. Here we share both options, as well as things to consider when choosing between the two.
Traditional Storage Units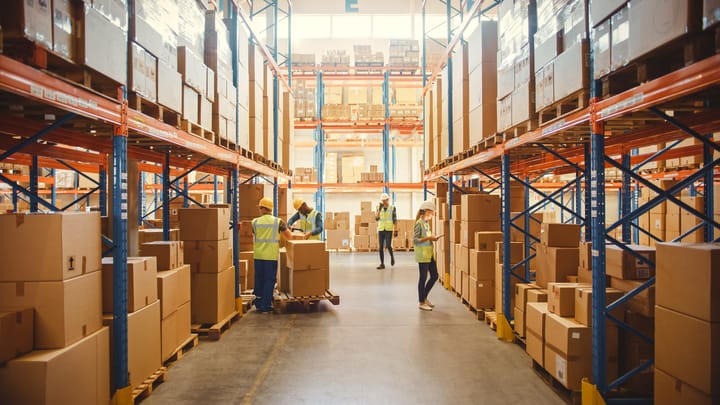 When most people think of storage, they think about the traditional indoor and outdoor self-storage units. Indoor units offer climate control, with your contents being kept at a consistent temperature no matter the weather outside. This is perfect for your clothing, treasured items, and furniture. Outdoor units allow you to drive up and unload right into your unit but the temperature in the units changes as the weather does.
When you're storing your items, you must pack them, drive them over, and unload them you're your unit yourself. The units can be accessed whenever you need to get in, as long as you visit during the access hours. Other storage facilities allow you to enter anytime. They offer some measures of security in the form of security cameras, gate codes, unit alarms, and fire alarms. These traditional storage units are also cost-effective.
Advantages of Choosing a Traditional Storage Facility
Great way to hold on to things you need without them taking up space in your home
Size Options – You choose the size you need, usually from 5×5 to 20×30
Indoor or Outdoor Options
Climate Control is Available
Available on a short- or long-term basis
Security Measures
Easy Access
Cost-Efficient
Portable on Demand Storage Units
PODS, or Portable on Demand Storage units, are delivered to your home. These metal containers are available in 7, 12, and 16-foot sizes and can hold your items right at your home or in a warehouse. PODs offer some protection against the elements.
Advantages of Using POD's
The units are delivered directly to you
These units can be loaded on your site and picked up when you're done. They can also be stored right on your property.
You choose the duration
Easy accessibility
Disadvantages of Using POD's
Expensive to have delivered, pick up, and store your items
Limited choices of sizes
Limited warehouse hours if stored off-site
They are not always allowed by local laws or HOA's
Not possible in an apartment or condo unit
Difficult to access all items due to the way they are packed
No climate control
The best choice for you and your family depends on your circumstances. PODS are perfect for those who need their items transported from one place to another, need long-term storage, and don't require climate control. But access can be difficult and using a POD can get expensive.
For easy access, climate control, and better pricing choose self-storage. The team at Blue Ox Moving & Storage has storage solutions to fit every situation and budget. We offer full-service storage on a short- or long-term basis. Our facilities are safe and reliable as well as easily accessible. You choose the term without having to sign a lengthy contract.
Blue Ox Moving & Storage has been moving our neighbors Houston and the surrounding communities for years and would love to help you! When you choose full-service moving and storage services our professional team will inventory, protect, and load your belongings. They will then transport your vault to our warehouse until you need your items.
We are the perfect option when you're moving, renovating, and downsizing. Check out what our happy customers have to say and give Blue Ox Moving & Storage a call for your complimentary consultation today!