You're preparing for your move and need to gather everything you need for the packing process. You may be wondering about the number of boxes, packing supplies, and other items you will need to get everything packed up. It's not an exact science, but Blue Ox Moving & Storage shares the details, tips, and tricks on moving boxes, including which boxes you'll need, how many to order, and additional moving supplies.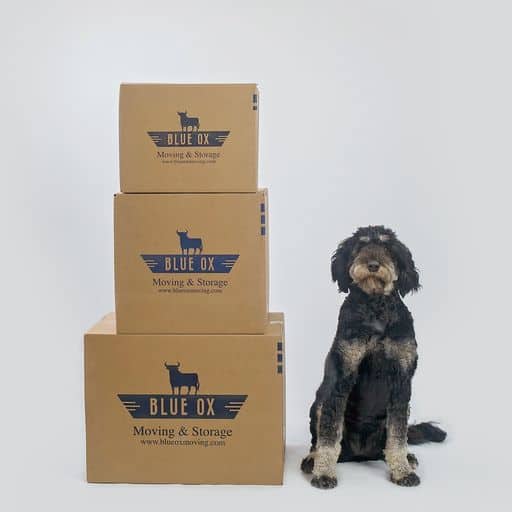 The answers to these questions will help you determine how many boxes you may need.
How long have you lived in your current home?
As the years add up, so do our belongings. Families tend to accumulate a lot without taking the time to purge each spring. If you've been in your current home for five or more years, it's reasonable to assume you've collected quite a bit.
How would you describe your lifestyle?
If you are a minimalist, you will need fewer boxes than someone who has an extensive antique collection in their home.
Box Types and Sizes
Moving boxes are available in four main sizes. Standard moving box sizes include the following:
These 1.5 cubic feet boxes are great for small, heavy objects. These are perfect for books, magazines, DVDs, and small appliances. The heavier the items, the smaller the box.
At 3 cubic feet, these boxes are slightly larger than the small boxes and are suitable for office supplies, toys, photo albums, and most household goods.
These are 4.5 cubic feet and work well for packing clothes and shoes. If your mover requests that you empty your dressers, get plenty of these. Just make sure that these boxes are not overpacked or packed with heavy items.
Extra Large Moving Boxes
Use these for bedding, blankets, lampshades, and large but lightweight toys.
Specialty Boxes
Made with thickened walls, they will absorb shock during the move, keeping your dishes safe. Use dish packing kits with these boxes for easy kitchen packing. These kits often come with dividers to keep everything in its place, though they are not always necessary if you use enough packing paper.
Wardrobe boxes come with a hanging rod to keep your clothes in good shape when moving. Place shoes and other lightweight items like pillows or blankets in the bottom to maximize space.
To keep your flat-screen TVs in tip-top shape, use TV boxes. Take note of the labels that indicate which side should be up when packing and transporting your TVs.
Moving Boxes by the Room
Depending on the size of your rooms and how much you have accumulated while in your home, we have a general guideline for the number of boxes of each size you will need to pack your home.
Living Room
Your living room will need enough boxes for accessories, books, throws, and sofa pillows. You'll need:
Five small boxes
Three medium boxes
Three large boxes
Two extra-large boxes
Kitchen
You will need boxes for dishware, pots and pans, silverware, glasses, china, and everything in your pantry. You'll need:
Ten small boxes
Five medium boxes
Four large boxes
Ten dishware boxes
Master Bedroom & Closet
When packing your main bedroom, you will need boxes for bedding, clothing, accessories, books, and more. Start with:
Three small boxes
Five medium boxes
Seven large boxes
Seven wardrobe boxes
Secondary Bedrooms
Your needs in these bedrooms depend on who occupies the room. Consider the number of toys your five-year-old has. Your teenager will need more space for hanging clothes than a six-year-old. But for starters, we suggest for each room:
Three small boxes
Five medium boxes
Four large boxes
Four wardrobe boxes
Bathrooms
For each bathroom, you will most likely need:
Three small boxes
One medium box
Don't forget to get the moving boxes you'll need for your garage, laundry room, and home office.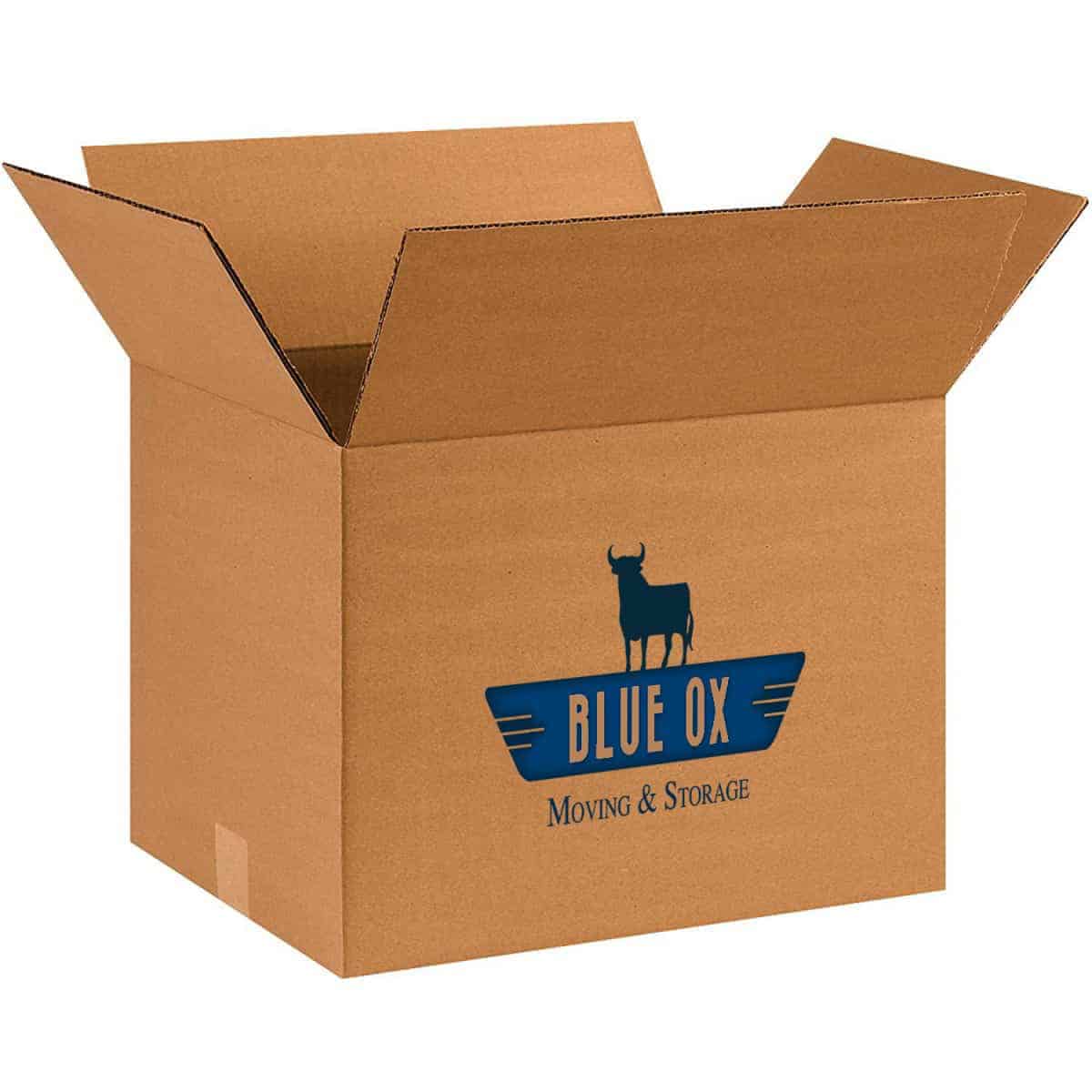 Which Moving Supplies Will I Need?
When packing for your Houston move, you need to use enough packing tape to keep everything in your boxes during transit. You'll need enough tape to tape the top and bottom of the boxes. You'll need a replacement roll for every twenty boxes to go with the tape with the dispenser.
You'll need enough for your accessories, dishware, glasses, 25 pounds of packing paper, and eighty feet of bubble wrap.
Mattress Bags
Keep your mattresses in good shape by bagging them in mattress protector bags.
Markers & Labels
You'll want to label each box with the room it belongs to and its contents. Depending on which labeling method you choose, make sure you have about four markers or four packs of labels when you begin packing.
After the Move
You're beginning to unpack in your new home and settle in. The empty boxes are piling up, and you're unsure what to do with the boxes. There are a few options, including the following:
Hold on to Them
If you have the space to store them, break down your boxes and keep some or all of them for your next move or for friends and family that may need them in the future. Just keep them in a place that is dry and cool.
Store Your Seasonal Décor
As the seasons change, you'll want to change the décor in and outside your home. Label the boxes for the season, and you'll be able to find them the next time that holiday rolls around.
Keep them for DIY and Arts & Crafts Fun
For little ones, moving boxes can be fascinating. Use them to make a clubhouse, a robot, or a dollhouse, or find great projects to do together as a family online.
Donate or Sell Them
Post them online as freebies or sell them for a discounted price.
Recycle Them
Go green and recycle your boxes. Check online for local recycling centers.
Choose Blue Ox Moving & Storage for a Seamless Move
You want to make sure that nothing stops progress when packing for your move. Moving boxes come in assorted sizes, and each serves different purposes. Get enough to keep the packing going and remember to download the Blue Ox Moving & Storage Ultimate Moving Checklist. It's the ultimate packing guide to accomplishing every aspect of your move. We also have the moving boxes and supplies you'll need, where you can order online for delivery. If you would rather leave the packing to us, ask about our packing services.
Choose a trusted moving company, Blue Ox Moving & Storage, to manage all the logistics for your next move. Our fine-tuned moving process ensures a smooth move! We also have storage solutions available. Assemble your inventory list, start your online quote, or give us a call at 832-934-2583.